A New Level of Vote Gathering?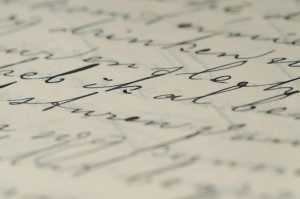 UPDATE: I was right. The relevant votes were deducted overnight / early today, Feb. 1. Please vote for us anyway. 🙂
[FURTHER UPDATE: A friend said this is "petty." Nothing of the kind was intended. It is obviously true that anyone actually trying to win these awards is "campaigning." We are, Gil is, there's even a contender who created an animated "Vote for me" graphic which he's appending to every post. And there's nothing wrong with emailing your friends and asking them to come read your blog and vote — that's what JIBs are supposed to do, increase readership. It has already worked, by the way, and our thanks to David of IsraellyCool for putting this all together.
There is something wrong with two people running around to all the terminals in the computer lab and sticking in votes for your favorite blog. That's what we suspected (myself and the other two CC writers who vetted my remarks), and we were right. And I was also right that the esteemed author of Hirhurim was in no way involved.]
This is the first of two follow-ups to Eytan Kobre's piece yesterday. He spoke about the marginalization of the Orthodox in the media, and that, of course, is the reason we are unusually focused upon what would otherwise be a whimsical blog popularity contest.
You may not think there's any importance to it. But someone does.
I was awake at 12:20 am this morning, finally checking on the affairs of the day. I decided to check our standings in the Jewish and Israeli Blog Awards, and noticed that Gil was catching up with us in the overall category, reducing his deficit from 40 to 25 votes.
A few minutes later I reloaded… and the deficit was down to 20. Either someone had just gotten all his friends on board, or something was amiss.
Over the next forty minutes, I watched as over 55 votes accrued. Between midnight and two a.m., the Hirhurim blog had pulled in over 100 votes — nearly three times as many votes as either of us scored on the average full day, and fully one-third of all the votes either of us had acquired by that point. A nearly thirty-point deficit suddenly became a nearly eighty-point lead, in the span of two hours of the early morning.
Was Rabbi Student behind it? Absolutely not, in my opinion. First of all because he denied any knowledge of it, and also because if it involved any sort of ballot stuffing or other shtick, Gil would have no part of it. But it is unusual, at least, to have more people voting at 1:30 a.m. than on any other full day of the week. Only an extraordinarily concerted campaign, one way or the other, could produce so many votes in such a short and low-traffic period of time.
And if so, is it possible that it's not so much a matter of who is going to win, but who isn't? Who knows. Avak Paranoia strikes again. 🙂
Now because of the JPost's analysis tools, it is quite likely that any ballot stuffing will be detected and eliminated. But who can be certain? Maybe someone went around a computer lab late last night and simply got everyone there to vote.
One way or the other, we suddenly need your help to retake the lead that was ours… Vote for Cross-Currents, especially if you haven't before.