What is Pluralism, Anyway?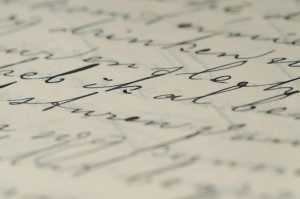 Mrs. Katz's post about pluralism today reminded me of something from the Jewish Week's description of highlights from the USCJ Convention. Here are the two relevant paragraphs:
An address by Rabbi Menachem Creditor, the spiritual leader of Temple Beth Israel in Sharon, Mass., became an unlikely focal point of the conference when, after urging the movement to ordain gay clergy, he said that allowing non-egalitarian synagogues under the Conservative umbrella was immoral and tantamount to "institutional misogyny." …

Some conference-goers grumbled that the non-egalitarian Conservative congregations should be forced to secede from the USCJ in light of Rabbi Creditor's remarks. Those fears were allayed when Rabbi Epstein, in a plenary session, reaffirmed the movement's commitment to pluralism.
I don't want to focus upon what Rabbi Creditor said. It's clear that he and the Torah have some differences concerning what is or is not moral, but that's a topic for another day. Rather, what caught my attention was Rabbi Epstein's statement that pluralism demanded acceptance of non-egalitarian congregations [for argument's sake, we'll define "egalitarian" as they do, namely having both men and women perform the additional obligations placed by the Rabbis upon men].
Pluralism, in other words, requires acceptance of views you otherwise might find distasteful.
Many of those carrying the banner of "pluralism" are, in reality, no more pluralistic than the Greeks of Hasmonean times. You can believe whatever you want (as long as its not another religion) and call it Judaism, as long as you don't think that your answer is True. If you think your answer is G-d-Given Truth, they're not interested in talking to you, hearing from you, or considering your viewpoint.
While it might seem that turnabout is fair play, that fails to take into consideration the internal logic of both sides. Absolutists don't have to accept or grant credibility to those whose viewpoints contradict the absolutist's impression of what is right and what is wrong. That's internally consistent with being an absolutist.
Pluralism, as Rabbi Epstein pointed out, requires the acceptance of all views — even those which are themselves non-pluralistic. Otherwise, the result is not pluralism, but a credo as absolutist as any position taken by the "Absolute Truth" crowd — just the "pluralistic" Absolute Truth is that there is no Truth. And whatever you might call that (hypocrisy being one option), it's surely not pluralism.