Judaism without Jews?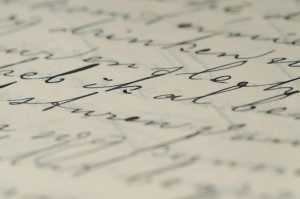 An interesting article in the Jerusalem Post, from the director of an outreach center in Rana'ana, Israel, discusses the rebuilding of Jewish institutions in European communities whose Jewish populace was essentially wiped out.
He makes a good point: "when the motivation is to reestablish a Jewish presence in places where Jews were brutally evicted and murdered, the effort is misguided and misplaced." There's no need to reestablish a Jewish presence in a place where there are no Jews. But he says that the "prime movers" in this drive come from Chabad, and he himself says that the Chabad emissaries' motivation is "the late Rebbe's conviction that no Jew ought ever to be abandoned." He also writes that "when this effort services native or visiting Jews… it is surely a noble cause."
If Chabad is at the center of this drive, and Chabad's motivation is to reach Jews, then on what ground does his criticism rest? He agrees that when the aim is to serve Jews it is "surely a noble cause," and says that to Chabad, the effort is always about reaching "native or visiting Jews." So his argument collapses under its own logic.
An outreach effort in Denver, Colorado is probably going to be more cost-effective than one in Boise, Idaho. But if the intent is to reach Jews with a Torah outreach program, well, the Jewish world has done worse. Torah for one Jew is going to be more effective, in the long run, than bongo drums for 50. The phenomenon of Jews without Judaism is much more alarming than that of Judaism without Jews.