That Old-Time Religion?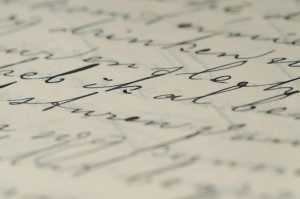 While the Catholic Church may have undertaken to change its attitude towards the Jewish People more than a generation ago, I think it is taking somewhat longer for Jews to change their attitude towards the church — and I think the same could be said regarding Christian America overall. Today, I would have to side with Gedalia that American Christian conservatives, Catholic and Protestant, have proven themselves friendly towards Israel and the Jewish People to an unprecedented degree. Pope John Paul II helped contribute to this shift. George W. Bush is both more devout and far more friendly to Israel than his father. Yet many Jews are so uncomfortable with religious Christians that they needlessly — and even irrationally — minimize or dismiss the positive acts and attitudes that we see around us.
I use the word "irrationally" with care. I do not think it rational to expect or demand of someone that they renounce their previous heroes in pursuit of friendship with Jewry. Reading the comments to recent entries, such as Rabbi Adlerstein's discussion of the Pope, it is obvious that not everyone shares my view.
John Paul II demonstrated a great friendship towards the Jewish People. He prayed at the Kosel. He visited Yad VaShem, the Holocaust Memorial in Jerusalem. He apologized for the historic animosity of the Catholic Church towards Jews. He reaffirmed the transformation of Catholic attitudes found in Nostra Aetate, and declared that the Jews are "the people of God of the Old Covenant never revoked by God."
I mentioned in the comments that his last will "singles out only one living person that he felt fortunate to meet: the Rabbi of Rome." DovBear responded that "it looks tacked on, or like a courtesy mention," because the Pope mentions him "at the very end of a paragraph that refers favorably to all the cardinals, archbishops, bishops, priests, Catholic lay-people and non-Christian brothers in the world." I strongly disagree. Here's the paragraph, according to the official translation:
How can I not embrace with grateful memory all the bishops of the world whom I have met in "ad limina Apostolorum" (Eds: a reference to required, periodic visits)! How can I not recall so many non-Catholic Christian brothers! And the rabbi of Rome and so many representatives of non-Christian religions! And how many representatives of the world of culture, science, politics, and of the means of social communication!
Tacked on? It's right in the middle of the paragraph — the mention is both obvious and extremely significant. The Rabbi is the single paradigm of all the "representatives of non-Christian religions" JPII considered himself fortunate enough to meet. He offers no such paradigm for the bishops, the non-Catholic brothers, or the "many representatives of the world of culture, science, politics" — no minister, no Nobel scientist, no president or king is afforded the honor that John Paul II gave Rabbi Toaff. That he mentioned him by office rather than by name is both appropriate and in no way minimizes the compliment. On the contrary, it is important to note that John Paul did not merely honor Rabbi Toaff as an individual. You know how people who stereotype say "your group is like this, but you're different?" That's exactly what the Pope was not saying. He valued the relationship especially because Rabbi Toaff was the Rabbi of Rome — the local representative of Jewry.
This is not to say that the Pope did not indeed honor Rabbi Toaff as an individual. Here is Rabbi Toaff's own recollection of one encounter:
Rabbi Toaff visited the Pope in the hospital when he was recovering from an operation on his femur, several years ago. "It was his birthday," Rabbi Toaff recalled. "So I decided to go and wish him a happy birthday and a speedy recovery. His secretary met me at the door and said he could not receive anyone. I said, no matter, kindly just go and tell the Pope I have been here to bring him my good wishes. His secretary did as I had asked and returned, amazed, saying 'The Pope wishes you to enter.' I found him in bed, and as I approached he threw his arms around my neck. I must confess this moved me deeply, and this is a memory I will always carry with me."
Let's remember for the moment that "Is the Pope Catholic?" is considered a rhetorical question. A Pope who "renounced" the historical saints of Catholicism — even those with Jewish blood on their hands — would be, in essence, changing their entire religion. With regards to Pope Pius XII, the question of his own attitudes must be set aside in favor of the more relevant question: are there defenses of his attitude towards Jewry, such that a person can be positive towards both Jews and Pius XII at the same time? The answer is that there are such defenses, and therefore there is no reason to cast JPII in a sinister light because he beatified Pius XII.
Let us not be kafui tova (deny/reject a kindness). Simply on pragmatic terms, it only works in our favor if we remember the Pope for his many acts of friendship towards the Jewish People — and Catholics do likewise. In this case, I strongly believe that it is emes, the truth, as well.