The State Triumphs, and a Patient Dies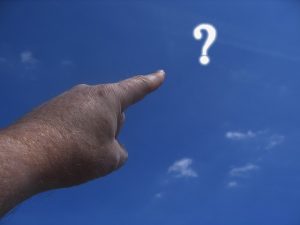 Once again, life imitates art. The result is not pretty.
Doc Daneeka, a fictional character in Joseph Heller's modern classic, explains its eponymous Catch-22. A flyer can escape combat duty if he is insane. But he must request the exemption. If he does, he proves thereby that he is not insane, and therefore his application is denied.
The UK medical system succeeded in recent days of assuring the death of a 19-year-old patient with a rare disease. She wished to press on her fight to live, and enroll in a clinical trial program in another country. The British powers that be, however, claimed that asking to live meant that she was not mentally competent. If she were, she would accept the verdict of all her medical team, who were convinced that there was no hope for her. Because she wanted to live, she was not capable of making a decision – and therefore was assigned to palliative care that would hasten her death. Not exactly Catch-22, but the paradox of this decision makes it eerily similar.
Heller's novel depicted the inconsistencies and failures of war-time military bureaucracy. There was plenty of that going on in the UK, which does not seem at the moment to be at war. A court order forbade the patient's family from disclosing her identity, which would have helped them raise public awareness and with their legal costs. This order was lifted only after the young woman died, as demanded of her. Another order barred them from divulging the names of the hospital where she was treated, and the identities of the clinicians involved in her care. That order has still not been lifted.
This strikes me as a further devolution of the morality of the British medical and court systems. Previous high-profile cases involved children who could not signify their wishes. In those cases, the authorities refused to allow those patients to leave the country for destinations willing to try different methods to keep them alive. The government asserted that its "we know best" position trumped parental choice. (The arguments were equally tragicomic. In the case of a frum child whose parents wanted to continue treatment, the government argued that she could not be transported to Israel, because the threat of rocket attacks made the move unsafe.) In this most recent case, however, the system went up against the clearly expressed wishes of the patient herself. The court insisted that the right to life itself was subject to its approval.
This is statism at its worst. And there is no reason to believe that it won't jump the Atlantic – or even the Mediterranean, where an eager High Court has long asserted that it knows best what is good for people, even against their expressed wishes.
Decent people ought to be screaming about this – at least till their voices are also silenced.