Chaim Walder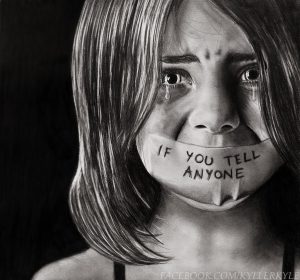 [Author's note: Tragically, the prediction that I made in the penultimate paragraph has already become a reality with the suicide of one of the victims. No one need to attribute any prophetic powers to me. The real miracle is that not everyone else understands it to be true.]
The Chaim Walder debacle affords opportunities to positively change attitudes, or to make a bad situation worse. Sometimes, both are contained in a single message.
Rav Gershon Edelstein's, shlit"a, words are a powerful reproach about how we use speech. But they cannot be the last word, the only takeaway from this horrible story.
Rav Gershon is certainly correct in shining a light on the terrible effect that public humiliation and shaming can take. Few would disagree that this humiliation was a burden that Walder could not bear, and that it drove him to take his own life. Hopefully, Rav Gershon's ire was directed at loose tongues, and at social media. That in no way should imply that victims should be loathe to come forward, or that batei din should not publicize their findings.
"Words kill" is not an abstraction to us. We saw it happen. Even if you believe (as I do) that the Haaretz article and the actions of the Tzfat Beis Din were entirely necessary and appropriate, Rav Gershon's message is important. Would Walder have taken his life without the contribution of the contempt in the social media? Was that appropriate? Will it be appropriate the next time?
What should the proper reaction be to women who came forward with allegations? Even people who were skeptical before should now realize that we cannot continue business as usual, namely sweeping such allegations under the carpet. Ignoring the credible accusations when they are made. Silencing those who speak up, as people have for decades. "How do we know they aren't making things up? However bad his behavior is, why should his family suffer? How will his kids find shidduchim." And the beat goes on. And the abuse continues. And the victims who suffer are made to suffer again through the failure of family, friends, rabbonim to protect them. And women who are groomed for sexual dalliances with unlicensed "therapists" are advised to keep silent, so that another group of potential victims is always available in the waiting room. It simply cannot be that parents should convey only the following message to their children: Evil people said bad things about Chaim Walder till he became crazy and killed himself. Even if those "evil people" mean the street, rather than the beis din, the message is inadequate. What we teach out kids must also include the power of the yetzer hora, and education about personal safety, including that there are things that you should never allow, even coming from an authority figure. It should also convey that otherwise good people can do terrible things, and that terrible people can do wonderful things.
There is one part of Rav Gershon's message which, if allowed to stand at its plain meaning, can add new levels of misery to a horrible situation. Taken at face value, Rav Gershon offered a simple equation. Walder was guilty of some sexual indiscretions. Others were guilty of retzichah. Retzichah is worse than adultery. Therefore those who unnecessarily contributed to his death are worse than Walder.
That, however, is simply wrong. Molestation of children and teens is also murder. Don't we all know that by now? How many teens are driven to suicide because of what adults – especially authority figures – have done to them? If the allegations against Walder are true (I'm just not prepared to get into that), it might very well be that those whom Rav Gershon is critical of killed one person – but Walder may have killed many, many more. And if none of the victims have taken their lives, how many of them carry their scars with them for life? How many marriages are ruined down the line? How many will suffer from depression? How many will be failed parents?
The actual numbers are irrelevant. So is Walder's innocence or guilt. If the presumption is allowed to stand that he may only have violated an aveirah of gilui arayos, we have a much greater problem on our hands. If this is what we will share with our families, we can be certain that there will be many more victims in the years to come.
Some of them will kill themselves, r"l. Whom will we fault then? If Rav Gershon doesn't realize all of this, responsible people close to him will certainly share the blame if they don't convey to him what the fine people at Amudim, the parents who have lost their children, and the properly trained therapists who deal with their trauma all know.