Letter in the New York Times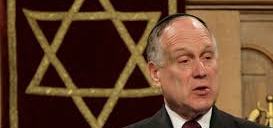 The letter below  was published in the New York Times on Shabbos:
To the Editor:
In his essay "Israel, This Is Not Who We Are" (Op-Ed, Aug. 14), Ronald S. Lauder sees the Israeli sky falling, as a result of Israel's "destructive actions" like the maintenance of traditional Jewish religious decorum at the Western Wall, which Mr. Lauder criticizes as coming at the expense of a planned egalitarian prayer space, and a new Israeli law that establishes Israel as a state with a Jewish identity, which he says "damages the sense of equality and belonging of Israel's Druze, Christian and Muslim citizens."
But Israel, as a self-described Jewish state, needs a Jewish standard for public behavior at religious sites and to inform religious personal status issues. The standard that has served the state since its formation has been the Jewish standard of the ages — what the world calls Orthodoxy.
And, whether or not the nation-state law was necessary or wise, it does not impinge in any way on the equality before the law of any Israeli citizen.
Israel is not, as Mr. Lauder says some think, "losing its way." It is the vast majority of the world's Jews, those who do not regard their religious heritage as important, who are in danger of being lost — to the Jewish people. And it is those indifferent Jews who have the most to gain from the example of Israel preserving the traditional Jewish standards and values that have stood the test of history.
Avi Shafran
New York
The writer, a rabbi, is the director of public affairs for Agudath Israel of America.