Annual Rosh Hashanah Shiur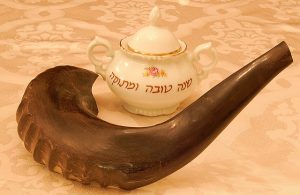 I'm announcing this one with embarrassment. I had hoped to have completed a move to Yerushalayim by now, but it hasn't happened. (We have not yet rented out our house in LA, and that is a must before we move.) I was not expecting to be in LA for this round of a semi-annual shiur for women before the chagim, and have not had time for my usual preparation. The best I could offer was a shiur on the structure of the weekday Shacharis davening. It is not as directly related to the Yomim Noraim as the shiurim of previous years; my weak justification is that all of us very much try to upgrade our davening in general at this time of year, and I believe that the material will be very helpful in achieving that goal. As usual, my choice of sources will be eclectic.
The shiur will take place BEH on Wednesday, Sept. 13th at Noon. It is open only to women, and pre-registration is a must because of security considerations. (To register, email [email protected] ) We will meet on the 3rd floor of 1399 S. Roxbury Dr. LA 90035
I hope to make a recording of it available for free download.