News and Essays In and Out of Orthodoxy – Parshas Pinchas 5776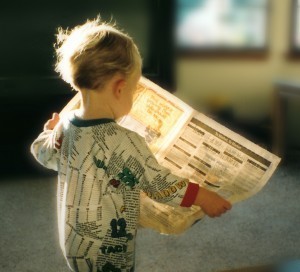 Rav Shmuel Yerachmiel Kaufman zt"l, Legendary Mechanech of Detroit
Freezer Survivor Known from Arizal's Mikvah Passes Away
An Italian doctor explains "Syndrome K," the fake disease he invented to save Jews from the Nazis
This Lithuanian concentration camp is now a wedding venue
U.S. Army Officer Who Rescued Jews During Holocaust Dies At 99
Dutch businessman initiated probe into his family's Nazi-era history
Parshas Balak – Unreal Realities
Not politically correct (This is written rhetorically.)
An Open Letter To Ramaz Students
After playing anti-Semitism card against Trump, Wasserman Schultz sunk by aides' anti-Bernie emails and How Debbie Wasserman Schultz's DNC Tried To Weaponize Bernie Sanders' Jewishness
Was The DNC's Bernie Email Right After All?
Michael Bloomberg set to endorse Clinton
Clinton VP choice Tim Kaine a Democratic leader on Mideast issues
Senator Kaine Elicits Mixed Reviews From Jewish Voices
Tim Kaine, accepting VP slot, cites Holocaust survivor who died in shooting massacre
Nothing radical about GOP's shift on Palestinian statehood
Rabbi Joshua Spinner Discusses the State of Germany's Jews After Attacks
The Incredible Salvation of One Act of Chesed
Photos: Rabbi Ilan Feldman Shows Support for Atlanta Police – What an important gesture and Kiddush Hashem. Many rabbis are engaging in similar programs over the course of these weeks.
The Early Years of Yeshiva University
Disappointed in the Appointed: Grasping How Orthodox Leaders Can Lead Unorthodox Lives
On the rise: support for Rabbi Levinstein reaches 500
Forged: Orthodox wedding blessing sanctifies 'Groom & Groom'
Innovative Rabbinics – Interview with an Open Orthodox leader on a variety of issues. Snippets: "Would Rabbi Lichtenstein and Rabbi Soloveitchik have agreed with what you're doing?  No, I don't think so, and I think about that a lot…  Some people would say that that's (studying other religions) studying heresy. …You're going to tell me what I'm forbidden to believe? The question is what you believe in; what's worth believing in. People are afraid to ask that question, because the moment you ask it, perhaps that means that you don't believe in the Torah. But that's the real heresy – the fear of asking yourself what you really believe. Not what you're supposed to believe – forget about what you're supposed to believe – but what do you believe?"  (Please read the whole interview to get a full grasp of its messages.)
Curriculum of Above Rabbi's Semicha Program
Also, Unleashing a Storm
Last week's installment of Weekly Digest – News and Essay In and Out of Orthodoxy can be viewed here.