The Spirit of Conservatism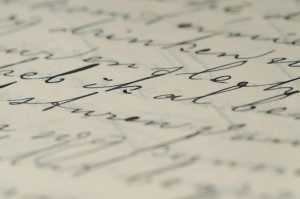 Defining things by what they aren't is almost always unsatisfying. Negative definitions can be useful in distancing us from what we need to reject, but they don't tell us much about the alternatives.
Applied to G-d Himself, the Rambam tells us in Moreh Nevuchim that we have no alternative to negative statements. The shortcomings of our comprehension and of human language do not allow us to speak of what He is, only of what He is not. If we wish to grow close to Him, we will have to focus on manifestations of His essence – Torah and Creation – rather than His essence itself.
For too many Jews who cannot agree on any affirmative set of principles of Judaism, the one definition that works for them is a negative one. Jews don't believe in Jesus. The spectacular failure of such a belief system needs no elaboration; it is evident in the growing debris from the self-destruction of the non-Orthodox communities of the Diaspora, which too often could come up with no more compelling a definition of Jewishness than a statement of what it isn't.
It should be vastly unsatisfying, then, that a growing number of Jews have broken with the assumed identity of liberalism and Judaism, yet cannot tell anyone just what they believe in and why. They, too, are stuck with a negative definition: conservatives are liberals who have been mugged.
This could have worked when Jewish conservatives were a small bunch who could cynically laugh at themselves. But this is no longer the case. Whereas just a short time ago, "neo-con" was an "N-word" regarded as odious as the other, the failing popularity of the President and his party have breathed life and respectability into conservatism. William Kristol, son of the founder of neo-conservatism, has even been cited – without derision – on the front page of the New York Times.
Who would have thought? And while some may be able to explain why, fewer can explain exactly what Jewish conservatives ought to be thinking. Eric Cohen, the executive director of the Tikvah Fund, offers a thoughtful and useful door-opener to discussion in the last month's lead article in Mosaic. (Full disclosure: this is the same Tikvah that runs the summer program with which I am associated.)
Those completely new to this topic will find their greatest surprise in the two words that appear nowhere in the essay: "Democrat" and "Republican." The much-vaunted Orthodox malaise with the Democratic party and its platform is only peripherally related to the more fundamental issues that Cohen – and the conservatism he advocates – considers. Cohen wants us to think not about specific issues like government spending, immigration reform, and isolationism in US foreign policy, but of the contrasting world-views and value systems that generate opposing positions on these issues.
Moreover, Cohen does not even attempt to outline a platform for contemporary Jewish conservatism, nor argue for specific planks in such a platform. True to the title of his essay, he wishes us to talk about the spirit of conservatism, not goals for the next election. What he wants us to think about are core values in political and economic thought, and how they effect us as Jews. The program for Jewish conservatives has yet to be formulated. Writing the essay is his throwing out of the first pitch, and he summons the rest of us from the dugout out to the playing field.
Discovering the spirit of conservatism, he finds not only why Jews ought to be interested in conservatism, but why neo-conservatives are interested in Jews and Judaism.
Moreover, looking at the world today, one might reasonably conclude that the fate of the West will mirror the fate of the Jews: should Israel be destroyed, should secular amoralism triumph, should the partnership of traditional religion with modern democratic capitalism come to ruin, then the pillars of Western and Jewish civilization alike will have jointly crumbled.
According to Cohen, the core values of conservatism that Jews need to embrace for their own survival are the family, the nation, and economic prosperity. Each of these, he tries to show, are threatened by a liberalism that is inconsistent with Judaism, whether in Israel or the Diaspora.
The Jewish idea of the family fully recognizes the animal nature of men and women and their powerful biological and sexual drives; rather than either unleashing or, contrarily, stifling those drives, it seeks to elevate them. The Jewish idea of the family teaches restraint, believing that sexual life should flourish within the relationship of husband and wife who together commit themselves to welcoming and rearing children, the natural fruit of their physical union.
Liberal overemphasis on personal autonomy, freedom from restraint, and suspicion of values culled from the past all conspire to endanger the family. People defer marriage or eschew it altogether, as traditional marriage and its commitments seem hopelessly burdensome.
Liberal thinking rejects the very idea of the nation with as much passion as it despises hewing to a Biblical standard of personal conduct.
Ours is an age that has seen new nation-states and would-be nation-states declaring themselves seemingly every other week—even as, in the heartlands of modern Western democracy, the idea of the nation-state itself has fallen into moral and political disrepute. To the advanced intellectual classes of Europe and America, the blame for centuries of repeated conflict and carnage, culminating in the horrors of two world wars, has been placed squarely on the shoulders of the nation-state itself: the alleged incubator of chauvinism, xenophobia, vainglorious militarism, thirst for conquest, and fascism.
Judaism, Cohen argues – citing the Bible as his authority – accepts both the notion of nationhood, and the right of nations to defend themselves by force. Both of these are crucial, he says, to the legitimacy and survival of the State of Israel.
The issue of economics turns out to be more complex than the binary decisions to either accept or reject the values of family and nation.
The preservation and invigoration of the Jewish family, the Jewish people, the Jewish nation—these are the purposes to which the Jewish spirit should rally. Yet the highest possibilities in life are grounded in how we attend to the more basic necessities. How to feed oneself and one's children, how to house and protect them, how to embellish life with comfort and beauty?
No one will deny the need for a strong economy, but liberals and conservatives cherish vastly different visions of what one looks like, and how to stimulate one.
American Jews are the conspicuous beneficiaries not of socialism—into which they have enjoyed the good luck not to be born—but of capitalism, history's greatest engine of wealth creation: a system that, with appropriate safeguards to ensure fair competition, essential regulatory oversight, and an appropriate safety net, has proved spectacularly good for America, for American Jews, for Judaism—and therefore indirectly for Israel as well….

Israel still needs to break free of the socialist mindset of its founding fathers—a mindset that today, despite the many privatizing initiatives in recent decades, still dominates conventional thinking in government offices, university departments, and many yeshivas.
Making the wrong choice is inimical not only to prosperity, but wreaks havoc with the other two core values discussed above.
Thinkers in both antiquity and modernity have envisaged political economies that either require or lead inexorably to the dissolution of the family. In Plato's Republic, children are raised by the state to assume their state-designated positions in society. In the Marxist vision, the family is seen as a threat to equality and an impediment to social progress; the special ties to one's own children are the seeds of injustice, driving mothers and fathers to seek the good of their own instead of the good of society as a whole. The Marxist-universalist project is inimical to all special attachments, and no attachments are more particular or more powerful than those of parents to children and children to parents.
Danger lurks not only in liberal thinking, but in its opposite
For if Karl Marx and Friedrich Engels—with their utopian vision of a post-God, post-family, post-national society—are radically anti-Jewish thinkers, so are zealous libertarians like Ayn Rand, whose Nietzschian works of fiction pay little heed to families, recognize no need for moral constraints, and include almost no scenes with children.
Is there a middle ground that flows from Jewish sources – an authentically Jewish conservative economic policy?
In his 1998 Hayek lecture, Jonathan Sacks, the former chief rabbi of the United Kingdom, took up the challenge of articulating such a Jewish view. Why, he asked, is there so great an affinity between Jewish ideas and practices and free-market ideas and practices? His answer includes such touchstones as biblical respect for the idea of property rights; biblical appreciation for productive labor; the biblical understanding of man as a creative being; the rabbinic belief that parents must teach their children a useful trade; and the affirmative Jewish attitude toward wealth.
Not that Jews should espouse unrestrained capitalism.
It is here that Jews—and all moral societies—need to distinguish between the just defense of a free economy and misguided idolization of the capitalist system….Man is a creative being, with dominion over nature, who survives and often prospers through labor. Yet man is also a resting being, created by G-d, who must remember that his dominion is limited—limited in time, limited in space, limited by nature, and limited by death. Judaism emphatically does not embrace a vision of man as a capitalist alone, let alone every man as his own lawgiver. Such a vision is as utopian, and as anti-Jewish, as utopian socialism.
This is a seminal essay, and should stimulate much productive discussion. I have an easier time embracing the main themes, even if I cannot accept the thinking by which positions were arrived at or supported.
Citing another's work, Cohen argues that
The rabbis understood the obligation to help the poor as a matter of righteousness, not of justice. Helping the poor—and, most importantly, helping the poor to help themselves, if so capable—is a religious obligation, and Jewish societies throughout history developed ways of fulfilling that obligation through limited versions of organized welfare. But the mere fact of poverty does not constitute an injustice, or a claim against God or society.
This would come, I think, as a surprise to the Rambam who argues (Moreh Nevuchim 3:53) that charity is called tzedakah precisely because it is a form of tzedek, of righting a perceived injustice. (That injustice, of course, cannot be attributed to G-d, but to the inequitable distribution of wealth that leaves some people despondent and despairing.) To succeed within the Jewish community, neo-cons will have to overcome the suspicion that they are insensitive to justice-based arguments – not just righteousness-based ones – for attempting to eradicate poverty. While they may rightfully reject the irresponsible way in which some throw money at a problem rather than get to root causes, I don't think they will be weakened by acknowledging the justice of charity.
Cohen finds that the economics of the Bible itself cannot be extrapolated to modern societies – although their ethos can and must be applied. He apparently accepts the idea that some economic assumptions in the Torah reflect the conditions of the times in which they were given. (Halacha, he says, then finds the way in which those assumptions are to be applied in changed economies.) Yet Cohen seems not to extend this thinking to the arena of politics. He looks to the Bible – and finds – support for the idea of nation-states, which have long been in the sights of progressives. But why not apply the same thinking as he does in regard to economics – that the Torah spoke the language of its day regarding nations, but fully expected mankind to move on past it?
Cohen's essay was responded to by select authors who voice their reservations. Two of them, Yoram Hazony and Rabbi Meir Soloveichik, chide Cohen for vagueness about the animating spirit of Jewish conservatism. It cannot, they argue, rest in vague shout-outs to Jewish tradition. Nothing less than the centrality of Torah and commitment to a halachic system can ensure Jewish survival.
While I would hardly disagree, I think they sell Cohen short. Fealty to Hashem and His Torah are the sine qua non of Judaism – but not everyone has yet seen the light. Part of the power of Cohen's presentation is that the non-Orthodox might also see the cogency of his arguments. I suspect that Cohen would not be unhappy if future neo-cons discover Jewish tradition through conservative thinking, and continue on to ultimately embrace full halachic Judaism.
All our misgivings do not detract from the basic success of the essay. Cohen identifies a problem:
For too long, many Jews have put their faith in contemporary varieties of liberalism: in liberal utopianism, which shrinks from hard-headed recognition of what is required for Jewish self-defense; in liberal universalism, which deprecates or censures particular attachments and the national claims of (certain) particular peoples; and in liberal moralism, which in the name of tolerance and non-judgmentalism promotes a sexual ethic that cannot be reconciled with Jewish morality. In the effort to reach unaffiliated Jews by accommodating Judaism itself to liberal norms—the strategy followed, with disastrous results, by the Conservative and Reform movements—American Jewish leaders have been afraid to emphasize where and how Judaism differs: the only way to galvanize those with faint Jewish ties to discover meaning, value, and commitment in an as yet untried form of life. And in an effort to make peace with its intransigent enemies, Israeli leftists have demanded that Jews sacrifice their commitment to Jewish sovereignty and put their faith in international institutions and promises that have no basis in reality.
With more humility and tentativeness than certainty, he gives the reader some foundational thinking about conservative thought, and challenges him/her to participate in the shaping of a new-old way of looking at politics and economics that very well might be critical for Jews around the world. One of our problems as a community is that we are overly reactive and seldom strategic. We rarely take the time to take a look at forks in the road coming up, and ponder the attractiveness of the different routes between which we must choose. Eric Cohen's piece challenges us to examine one of the most important issues of orientation that is already upon us.