Stubborn Spirit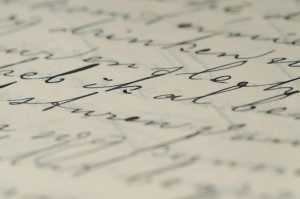 The birthday cake was ablaze with 105 candles, and many among the scores of people present at the Czech embassy in London this past spring for the party would not have been there – or anywhere – had it not been for the man in whose honor they had gathered.
Nicholas Winton, who remains in full possession of his faculties, including his sense of humor, saved the lives of 669 children, mostly Jewish, during the months before the Second World War broke out in 1939. There are an estimated 6000 people, many of those children, now grown, along with their own descendants, who are alive today because of his efforts, which went unrecognized for decades.
Born in 1909 in West Hampstead, England, Mr. Winton was baptized as a member of the Anglican Church and became a successful stockbroker. He lived a carefree life until December 1938, when a friend, Martin Blake, asked him to forgo a ski vacation and visit him in Czechoslovakia, where Mr. Blake had traveled in his capacity as an associate of the British Committee for Refugees from Czechoslovakia, a group that was providing assistance to refugees created by the German annexation of the Sudetenland regions of the country. Together, the two men visited refugee camps filled to capacity with Jews and political opponents of the Nazis.
Mr. Winton was moved by the refugees' plight. Knowing, too, about the violence that had been unleashed against the Jewish community in Germany and Austria during the Kristallnacht riots a mere month earlier, he resolved to do for children from Sudetenland what British Jewish agencies were doing to rescue German and Austrian Jewish children.
Audaciously (and illegally) "borrowing" the name of the British Committee for Refugees from Czechoslovakia, he began taking applications from parents, first at a hotel room and then from an office in central Prague. Thousands lined up to try to save their children's lives.
(When an interviewer recently remarked to Mr. Winton that his actions "required quite a bit of ingenuity," the interviewee responded, "No, it just required a printing press to get the notepaper printed." And asked about travel documents he had forged and the "bit of blackmail" that he had employed to save children, Winton, seemingly amused, just replied, "It worked. That's the main thing.")
Returning to London, Mr. Winton raised money to fund the children transports, including funds demanded by the British government to bankroll the children's eventual departure from Britain; and he found foster homes for the refugee children.
The first transport organized by Mr. Winton left Prague by plane for London on March 14, 1939, the day before the Germans occupied the Czech lands. After the Germans established a Protectorate in the Czech provinces of Bohemia and Moravia, Winton organized seven further transports that departed by rail out of Prague and across Germany to the Atlantic Coast, then traveled by ship across the English Channel to Britain. At the train station in London, British foster parents waited to collect the children. The last trainload of children left Prague on August 2, 1939, and the rescue activities ceased when Germany invaded Poland and Britain declared war on Germany at the beginning of September 1939.
During the war, Mr. Winton volunteered for an ambulance unit for the Red Cross, then trained pilots for the Royal Air Force. He married, raised a family and earned a comfortable living. For 50 years, his rescue efforts remained virtually unknown until 1988, when his wife found a scrapbook from 1939 with all the children's photos and names. (Asked why he kept his secret so long, he explained, "I didn't really keep it secret, I just didn't talk about it.")
Once his story got out, Mr. Winton received a letter of thanks from the late former Israeli president Ezer Weizman, was made an honorary citizen of Prague and, in 2002, was knighted by Queen Elizabeth II for his service to humanity. His recent projects include providing help to the mentally handicapped people and building homes for the elderly.
It would be easy to place Nicholas Winton's story securely in the "Righteous Gentiles" file, along with the accounts of other non-Jews who proved themselves exemplars of humanity. But his life, as it happens, is not that simple. It may speak less to the greatness of chassidei umos ha'olam and more to the pinteleh Yid.
For the bittersweet fact is that Nicholas Winton was born Nicholas Wertheimer, and was baptized and raised Christian on the decision of his parents, assimilated German Jews.
© 2014 Hamodia