Bright Stars On The Jewish Horizon: The Tikvah Program For Yeshiva Men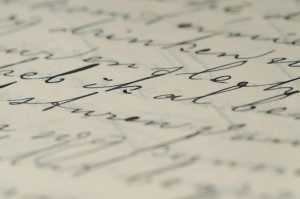 We could have called it "Litvish-America's Got Talent." For those of us weary of worrying about the problems that plague the Torah community we love, it was a reassuring hug from Heaven.
The seventeen participants (selected from a pool about four times the size) who completed the week-long Tikvah Fund Program for Yeshiva Men demonstrated that the Olam HaTorah possesses young people of exceptional promise who can help lead the next generation of observant Jews. As one of the conveners of the program, I could have drowned in nachas. As a member of an older generation that takes pride in the yeshiva world but is mindful of the road-kill it has left behind at times, spending time in the company of these young men was Paradise Regained.
Less than two years ago, I began speaking to the Tikvah Fund, a Jewish but nondenominational group committed to providing politically and economically conservative leadership for the future. They understood the importance of including the Orthodox, whose demographic importance is now beyond cavil. To their credit, they also understood that the haredi cohort of the Orthodox community could not be left out of any strategic planning. To attract yeshiva participants, I argued, it would be necessary to offer a separate program that played to their talents, while fully respecting their halachic and hashkafic sensitivities. Tikvah's bright and learned (Orthodox) Senior Director took the idea and ran with it after the Board gave the green light. With only months before a bein hazemanim (the only time that bnei Torah could be assembled), Rabbi Mark Gottlieb put together a team of political and economic theorists, and worked with me to gather some talmidei chachamim and community figures who would introduce the participants to Torah thinkers often neglected in the typical yeshiva, in order to explore the place of the Torah Jew in carrying his values into the general community
We knew that there were students in every yeshiva who were curious about the yesh-chochmah-bagoyim of which they knew nothing, and others who were certain that the Torah had something to say about the greater world but hamstrung in their ability to conjure up a Torah vision for general society. Still, we had no idea who would apply, and were more than pleasantly surprised by the great response after a few weeks of advertising in frum outlets. (I will admit satisfaction in the number of applicants whose interest was piqued by previous pieces in Cross-Currents.)
Rabbi Gottlieb and I disagreed about the ideal applicant. He favored those who came with breadth of knowledge and variety of experience, who were surer bets as future leaders. I preferred those who were bright and curious, but lacked tools, background and exposure. My conjecture was that a well-planned program could ignite in them passion for new ideas, and that they represented a much larger potential pool for the future.
As a compromise of sorts, we took both. The former group was overrepresented by present and former talmidim of Shaar HaTorah and Ner Israel; the latter included those from BMG, Mir, various Brisks, and Riverdale. Some knew each other before they arrived, while others didn't. If we can take their feedback seriously, they all gained from the materials covered (they read hundreds of pages in preparation, in both the secular that the Torah curricula) and from the many hours of informal discussion at meals and late night.
The general tenor of discussion reminded me of what I had heard decades ago about Slabodka. A group of friends had sought an interview with Rav Hutner, zt"l, to get a first-hand report on the famed mussar yeshiva. What he told them was different from what they expected to hear. Talmidim in Slabodka, he reported, were fierce individualists with healthy egos. Would anyone have deigned to directly order them to change their conduct, he would have been ignored – or mocked. The Alter (at least in public) spoke in general terms; students applied his wisdom to themselves individually. Participants at Tikvah similarly gave no ground to presenters. New material, old material, secular or Torah – the participants tore into every idea with gusto. They were polite and refined, but they arrogated to themselves the right of dissent. Sometimes acting like contrarians, they developed some of the most important ideas of the week by their own vigorous responses to Torah figures they greatly respected , who sometimes took positions they had to question. (The formal Torah presenters included R. Dovid Bleich, R. Hershel Schachter, R Meir Triebitz, R Reuven Leuchter, Jonathan Rosenblum, and myself. They held forth on halachic aspects of interaction with the non-Jewish world; on aspects of the thought of R Samson Raphael Hirsch, R Kook, R Soloveitchik, and Nathan Birnbaum; and on the theoretical overlap between Torah sources and the secular disciplines explored.)
The atmosphere was electric with cross-conversations and with sentences that didn't have to be completed, because most everyone could anticipate the rest. The secular presenters had been told that some of the participants lacked the general background to politics and economics that could have been assumed at other programs. But they left someplace between impressed and overwhelmed by the quality of discussion and reasoning.
In other words, it was just like being in a yeshiva with some very gifted guys. They dropped allusions that were picked up by most of their peers. They knew all the inspiring stories of gedolim, as well as some of the lesser-known ones that came from out-of-the box reading. It was not uncommon to hear throw-away lines about obscure events and personalities – obscure, at least to some of the participants. Essentially, there were three groups: those who could identify Calvin and Hobbes as religious and political thinkers, those who thought they were a comic strip, and those who had no idea what they were. What they all shared was superior intelligence, intellectual curiosity, years of yeshiva training, and firm belief in Torah's ability to enhance any conversation about anything of value.
Different as the participants were from each other, the mixture made for deep and exciting informal conversation in the dining room and at late night discussions, especially as participants began to put pieces of the program together. There were vigorous exchanges about the limits of Maimonidean rationalism; whether Maharal was a rationalist or an anti-rationalist; and different conceptions of Daas Torah. We struggled to find models of dealing with the contributions of gedolei olam whose works are not generally embraced by the standard yeshiva world. We pondered the extent of change in non-Jewish attitudes towards Jews, and whether that might require more nuanced responses than in the past. We explored what we loved about the yeshiva world, as well as the key reasons for the discontent of some of its graduates. We traded observations about who was comfortable, and to what extent, with the approach of the Dor Revii to the development of Torah She-b'al-peh. We considered what, if anything, could be done to slake the thirst for a broader worldview in more traditional neighborhoods.
One participant pointed out what he saw as common traits of his fellow travelers, despite the wide range of backgrounds and attitudes. They were all happy people. Some of them were cynical – but they were still the happy variety, not the morose, damaged types.
Evenings were devoted to less formal presentations, often by guests who joined us for dinner. Dr. Elliot Bondi offered insights into the stance of gedolim to his forebear, R Samson Raphael Hirsch. R Abraham Cooper of the Simon Wiesenthal Center traded fascinating anecdotes about advocating globally for Jewish causes with Shahar Azani, the Consul for Media Affairs at Israel's New York consulate. The upshot was insight into the crucial role that frum Jews in particular have in creating allies in other communities. Jonathan Rosenblum (who also met with each participant to offer suggestions on writing skills, and was the only person who fully understood every reference the secular faculty made to pundits, their ideas and their works) teamed up with R Avi Shafran to consider the career of R Moshe Sherer. Moshe Bane joined for a few days, and offered the observations of a layperson as seasoned askan.
The most impressive take-away from an exhilarating week is that it predicts a bright future for the yeshiva world in times of rapid change. The Tikvah participants occupy a continuum of backgrounds, attitudes, and exposure. Some were quite typical, others out of the box. Despite the differences, they all share a love for the chief values and practices of the haredi yeshiva world, and are resolved to remain part of it.
The yeshiva world, and the Jewish community in general, will be stronger through their contributions.