Knesset Speaker to the US: Do More to Prevent Civilian Casualties in Iraq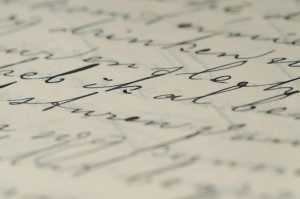 It didn't really happen this way. But perhaps it should. A reader who must remain anonymous for professional reasons contributed this analysis:
Yesterday, US State department spokesperson, Jan Psaki expressed concern over the high civilian death toll in Gaza during the latest round of hostilities. She said that Israel can do far more to protect civilians than it has done to date. There were no specific suggestions offered, although Israel would certainly welcome any advice on how to further reduce civilian casualties. In addition to warning civilians to evacuate before targeting a specific area, Israel has called off bombing missions with targets already locked in sights, out of fear of harming civilians who at times were deliberately led there by Hamas.
Now, let's see how the US measures up to Ms. Psaki's expectations. According to Palestinian sources, 80% of the 248 people killed during the first 10 days of fighting were civilians. That would mean – even if true, which was never the case in the past – 198 civilians were killed in 10 days. While estimates of civilian casualties in Iraq vary greatly depending on the source, the official Iraq War Logs of the US Army put the number at 66,081 in 6 years of war That breaks down to 30.17 civilian deaths per day or 302 in 10 days. Iraq's population density is 160 per sq. mile, vs. 9,713 for Gaza. That makes it 60.7 times more likely for a civilian in Gaza to be unintentionally killed in warfare than in Iraq. Extrapolating from the American experience in Iraq, we would have expected 18,331 civilian unintentional civilian deaths in Gaza in the ten days of operations.
We are not sure whether Jan Psaki needs a bit of help better understanding the parameters of the Hamas War, or just some help with arithmetic. It is important that she not continue to misrepresent the more sensible views of the American public, which supports Israel by a large margin in a poll of just a few days ago.
If it is understanding numbers that is the problem, we can recommend some excellent remedial help, in both Iraq and Gaza. She can choose where she will feel safest.