The Small Matter of 1929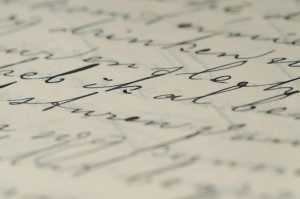 July 9, 2012
Parragon Books Ltd
[email protected]
To Whom It May Concern:
I am writing as the public affairs director of a national Jewish organization, Agudath Israel of America, whose Education Affairs division services Jewish private schools across North America.
A constituent who serves as a school librarian in two New York private schools has called to our attention some disturbing passages in a Parragon-published text.
The "Encyclopedia of World History: From the Stone Age to the 21st Century" includes, in the section "The Modern World," an entry for "Israel and Palestine" (pp. 208-209).
It asserts that "the land around Jerusalem" was "the ancient homeland of the Jews," and that after their expulsion from the Holy Land, their "desire to return led to a long conflict with the people living there." It then notes that "small numbers of Jews, known as Zionists, began to settle in Palestine in the 1880's."
Leaving aside that the ancient Jewish monarchy in the Holy Land is understood by historians to have extended well beyond the environs of Jerusalem, the insinuation that there was no Jewish presence in the area for centuries until the late nineteenth century is not true. It is, to be sure, an assertion regularly made by some people today, but is at odds with the demonstrable facts of history. Even as many of their brethren were forcibly removed from their ancestral homeland, Jews maintained a presence in what is today Israel from antiquity to the present. There were years when invaders rendered Jerusalem itself "Judenrein," but even during those dark times, Jewish communities existed in places like Hebron and Safed, among others.
More egregious, though, is an entry in the timeline at the bottom of the section's pages. For the year 1929, the description is: "First major conflict between Jews and Arabs."
What happened in 1929 is a matter of record. From August 23 through August 29, Arabs rioted against Jews in Jerusalem, killing 133 innocent people. The ostensible reason for the rioting was that some Jews had brought chairs to the Western Wall so that the aged and infirm might be able to pray there. The 116 Arab fatalities were largely the result of British security forces' efforts to control the Arab mobs.
That was the conclusion of the "Shaw Commission," which also reported a subsequent massacre of innocent Jews in Hebron on August 24 of that year. The report describes "a most ferocious attack on the Jewish ghetto and on isolated Jewish houses lying outside the crowded quarters of the town. More than 60 Jews—including many women and children—were murdered and more than 50 were wounded. This savage attack… was accompanied by wanton destruction and looting. Jewish synagogues were desecrated, a Jewish hospital, which had provided treatment for Arabs, was attacked and ransacked."
Days later, Arabs attacked Jews in Safed too. In the Shaw Report's words:
"At about 5:15 pm, on the 29th of August, Arab mobs attacked the Jewish ghetto in Safed… in the course of which some 45 Jews were killed or wounded, several Jewish houses and shops were set on fire, and there was a repetition of the wanton destruction which had been so prominent a feature of the attack at Hebron."
An eyewitness described how women were cut to pieces and that Arab attackers entered an orphanage, smashing children's heads and cutting off their hands. Students at the famous yeshiva in the town were killed and their bodies mutilated.
Those were the most prominent events of 1929 in "Palestine." Which your textbook synopsizes as: "1929—First major conflict between Jews and Arabs."
I cannot know the thinking of the textbook's authors, and will assume that they are not willful distorters of history. If the entry was an error, though, it was an astoundingly gross one, and needs to be corrected—not only in any future editions of the text but in the form of some communication with schools that currently utilize it.
Please honor me with your response as soon as you are able.
Thank you.
Rabbi Avi Shafran
Director of Public Affairs
Agudath Israel of America
42 Broadway
New York, NY 10004
[email protected]
© 2012 AMI MAGAZINE
The above essay may be reproduced or republished, with the above copyright appended.
Communications: [email protected]
Subscribe to Ami at http://amimagazine.org/subscribe.html .