Laugh or Cry?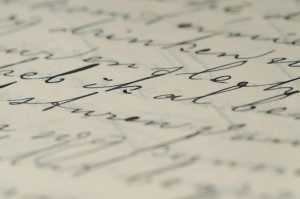 What's wrong with this picture? Plenty. And not what some people think.
JTA ran an article about a couple that moved from the States, and found their niche of service. They provide Shabbos hospitality to soldiers who do not have homes that welcome them when they get a weekend off. Last year, they served some 3000 Shabbos meals.
Scott and Teresa Johnson, however, are not Jewish. They are evangelical Christians, and do not hide it. That makes their sacrifice even more significant. (I believe that it is more than likely that the journalist got it all wrong in making the assumption that evangelicals support Israel because they wish to see all Jews gathered there for conversion before the second coming. While there are evangelicals who believe that, they are not the majority, and not even close. The majority support Israel and the Jewish people because they take Hashem's brachah to Avrohom ("I will bless those who bless you.") very seriously.)
So while I am not discomfited by the actions or motivations of the Johnsons who deserve accolades rather than criticism, I can't be comfortable with their providing a service we ought to be providing ourselves. Indeed, there are organizations in Israel devoted to the חייל בודד, the lone soldier. Did those who gravitate to the Johnsons fall between the cracks? Are those organizations not interested or not capable of providing a Shabbos table for those who want it? I tried to get some answers through contacts in Israel, but have not come up with them yet.
The gemara in Bava Basra 10B frowns upon accepting tzedakah from non-Jews. The practical application of that gemara is nuaned and complex (see Shut Tzitz Eliezer v.15 33:5-13, and Shut Mishneh Halachos v.5, teshuvos, #178). One of the ideas that emerge, however, is pretty straightforward: we don't accept donations when they will be a chilul Hashem. This happens when others mock us for their having to provide what we should be offering our own brothers. Providing Shabbos meals to soldiers defending our country and having no place to go seems to me to be precisely the kind of service that anyone looking in would expect of our community. How could this not be a chilul Hashem?
Even harder hitting were these lines. We should not accept the report as accurate without corroboration. Yet it is disquieting that we cannot instantly reject it as impossible either. The fact that we can entertain its possibility is reason enough to mourn:
Oved Ben Yosef, 20, whose family originates from Yemen, ended up at Miflaht after his haredi Orthodox parents rejected him for joining the military. He hasn't spoken with his parents in more than a year, but he says he's found surrogates in the Johnsons. On weekends when he's not on military duty, Ben Yosef stays in their guest room.