Help an Agunah – Virtually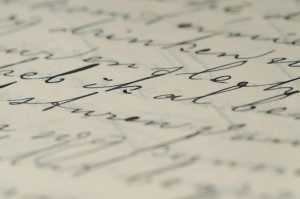 Tamar Epstein is an agunah with an impressive list of rabbinic supporters. Her ex, Aharon Friedman, has exhausted all his legal options, both in beis din and in secular court. The divorce has been granted, but Friedman is unhappy with the way he has been treated, and is denying his ex-wife a get, trying to leverage terms more to his liking.
Rav Shmuel Kamenetsky is one of the signatories to a shtar seruv against Friedman. Rav Yisrael Belsky, who at one point was counted in Friedman's camp, has turned against him. R Hershel Schachter has taken a personal role in applying public shame pressure against Friedman. While it is always possible to empathize with both sides in a dispute, at some point the law must speak. After a person has been given every opportunity to be heard in legal proceedings, any assistance given to the losing party is nothing less than a stab at the process of law itself. We are well past that point in the case of Aharon Friedman.
Ever since the modern state denied batei din the powers of enforcement that they had traditionally used, our halachic courts have been artificially emasculated. Halacha is "blamed" for agunos – while having both of its enforcement hands tied behind its back. In such situations, it behooves the community to use whatever legal means are at its disposal – under proper halachic guidance – to achieve the aims that beis din paskens are legitimate. Those means include shunning recalcitrant husbands, and shaming them into complying with the dictates of the court.
Aharon Friedman happens to be an aide to Congressman David Camp (R-Mich.), chairman of the House Ways and Means Committee. After many forms of appropriate societal pressure have been tried without success, a campaign is under way to pressure Friedman's high-profile employer into applying pressure of his own. So far, the campaign seems to be working. More and more media attention is being focused on Camp. It can reasonably be assumed that the tactic may bear fruit. That is enough reason for everyone to pitch in on behalf of an agunah, and on behalf of a beleaguered halachic system that is being mocked by the actions of one person.
You can help by simply signing a petition, and urging your friends to do the same.
One day, we will merit the return of batei din that can adjudicate disputes and enforce their findings. In the meantime, when faced with tragic manipulations of halacha such as Friedman's actions, we can daven hoshiva shofteinu ke-varishonah with greater intensity – and pitch in to campaigns like this one.
[Note: several quotes in the Foxnews story regarding changing halacha to allow for a get without the consent of a husband are beneath contempt. We can only hope that the journalist seriously misquoted the people he interviewed.]