New Directions in Kiruv – Part One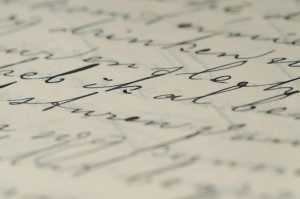 Kiruv is about bringing the old to the new. At last month's annual convention of the Association of Jewish Outreach Programs (AJOP), its indomitable National Director, Rabbi Yitzchok "Itchie" Lowenbraun, staked the ranch on bringing the new to the old. By all accounts, he succeeded.
Rabbi Lowenbraun has been lovingly tending to AJOP for many years. You would have to try very hard to find something not to like about the Convention. It provides a great fix of spiritual adrenalin to the hundreds of people who work so tirelessly to bring Torah to anyone who will listen. People reconnect with friends, find ample time for productive networking, and listen to a variety of some of the best and most innovative presenters available.
This year, however, Rabbi Lowenbraun discovered a new mission. Like many others, he found the murmurings, the vague alienation and discontent within the FFB community worrisome. To be sure, the frum community is, BH, incredibly booming and strong – but there are too many sitting off to the side and wondering what it is all about. (One of the sessions I delivered was entitled "The Top Ten Reasons Frum People Are Unhappy With Their Yiddishkeit." More on that at another time.) Rabbi Lowenbraun reasoned that kiruv professionals must have some of the tools with which to address spiritual dissatisfaction – and therefore a responsibility to address the problem. He banked on being able to take this new goal and interest an old profession to expand its horizons.
He made this hunch of his a theme of the convention in two ways. Many of the presentations to the professionals revolved around this theme. Additionally, he scheduled a second, parallel track concurrent with the convention for professionals. This track, open to the general public, was billed as an opportunity to hear from some of the best presenters in the world of kiruv, and to gain chizuk and inspiration from them.
Rabbi Lowenbraun had no idea whether anyone at all would come. Stamford, Connecticut is a bit of a drive from Flatbush and the Five Towns. But come they did – in droves. Days before the convention, he had to close registration when he maxed out at 300, and still had to turn down a few hundred more. Those attendees whom I spoke with found it more than worthwhile.
Where to now? Having demonstrated the demand for inspiration and the receptivity to kiruv presenters in the FFB community, where do we go from here? Many questions come to mind.
It would seem to me that Rabbi Lowenbraun's hunch is correct. Kiruv professionals ought to have some of the goods that will be effective. In general, they are people people. As a group they are warm, caring, energetic, and dedicated. Equally importantly, they are a bit more open than others. They are not as afraid as some others to listen to new ideas or to make the acquaintance of new people. Because they have to make Yiddishkeit attractive to outsiders, they often have spent more time than others in both thinking through issues, and in studying the classic seforim that deal with them. They should be well suited to help FFBs deal with spiritual anemia and listlessness.
But what message or messages will they bring to the table? Will the arguments with which they interest a non-observant campus sophomore appeal at all to people with decades of yeshiva education? Much kiruv operates on the "ta'amu u-re'u" model. Bait people with good food and company, and they begin to take an interest in the rest of the package. FFB's, however, don't need bait, and don't need to be convinced to give the fuller package a try. Been there, done that. Kiruv workers can sometimes rope 'em in by painting an unrealistic, idyllic canvas describing the beauty of the frum community. They give out rose-colored glasses, which won't work for jaded FFBs. Their glasses have been marred and scratched by realities within the community that leave them unhappy.
Kiruv professionals have been creative and inventive. They have come up with boilerplate arguments to overcome the objections of skeptics and scoffers. Many have been quite good. Some have been shallow. Some have been downright silly (I mean the Bible Codes, of course, still tragically used as snake oil by those who should know better), but that didn't matter. Once new BTs involved themselves in mitzvos long enough to personally bond with HKBH and Torah, the arguments that lured them in became irrelevant. Or so the thinking went, even though there is ample evidence that this was not true, and new recruits later looked back with resentment at lines of argument that they later learned were inadequate.
Will we try the same strategies with the FFB world, developing new arguments for confident emunah that will appeal to those with years of experience? Will the arguments need to be more sophisticated, because the audience will be better educated in Torah content? Or can they be even less sophisticated, because so many in the traditional community have so little exposure to the secular counterarguments, that the unsophisticated argument conveyed with much enthusiasm will work quite well?
Are arguments of any kind the way to go? There has been an ongoing, endless debate about whether arguments should be conveyed as "proofs," in the manner of some of the Rishonim, or whether proofs simply do not exist, and argument should be conveyed as lines of evidence, allowing belief (as R. Leib Kelemen elegantly phrased it) or buttressing it in those who already believe? Perhaps arguments are not the way to go at all, and we should follow in the way of the Slonimer Rebbe in Nesivos Shalom, who stressed again and again that within every Jewish neshamah resides a primal will to believe and an ease of attachment to the Divine. In other words, perhaps we ought not to tell people what they should believe, so much as show them who they are.
This is all uncharted territory. I have some thoughts about some of these questions, but they will await future installments.