Painting the Bull's-Eye Around the Arrow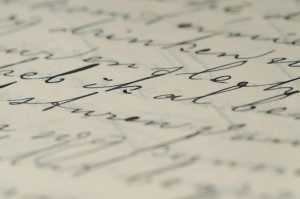 In more than 2,000 years of published halakhic analysis, it is not surprising that our greatest Poskim imbued with the deepest access to the Torah's loftiest meanings have published deep thoughts and rulings that sometimes conflict with those of other Poskim. Every student of Gemara has learned of the "Eilu v'Eilu" disputes between Rava and Abaye, Beit Hillel and Beit Shammai, and other famous disputants. The Raavad's dissents in the Yad. The variant Ashkenazic practices brought by the Rama as notes on the M'chaber's Code. Differences among the greatest parshanim, as exemplified by the many opinions brought down in the classic Ramban on the reason HKB"H chastised Moshe and Aharon at Mei Merivah. The traditions of different viewpoints carried through the Ages and into more contemporary times comes home with particular clarity in teshuvot penned by The Chakham HaRav Ovadiah Yosef in Y'chaveh Da'at, evidencing the volume of contradicting opinions throughout the centuries, each substantively grounded in the deepest devotion to the word of the Torah and faithful to the process of Mesorah.
In that halakhic process by which psak adheres with fealty to Mesorah, there is a presumption – it goes without saying – that in delving through the Codes and the shu"tim, we plumb with trepidation and awe when we search for room to permit something. We do not merely dispense with laws or practices to satisfy a passing fad. We wrestle; we struggle. Even when a rav finds a heter for someone with a critical need, sometimes relying on a less mainstream opinion, the Mesorah of psak finds him doing so quietly. He advises the individual that, in light of a particular issue or need, perhaps do this with a shinui. Perhaps try this, avoid that. "And remember: do not go around telling others that 'Rav XYZ said I can do this and that.' Rather, this ruling is unique to this situation, at this moment, and neither you nor anyone else may rely on it next time unless you come back to me again." Only the greatest of Poskim have the halakhically broad shoulders on which to bear the burden of publishing teshuvot to hundreds or thousands of questions, knowing those answers will be read by others in different contexts. Even then, it was known that Rav Yosef Ber Soloveitchik zt"l came from a family tradition that discouraged writing. Rav Moshe Feinstein zt"l did not want Igrot Moshe translated into vernacular. The process of Psak is very sensitive, ever exposed to potential misuse and arrogation.
Surprisingly to many, Conservative Judaism in its early years a century ago was not particularly deviant from halakha. Many of its founders aimed at saving Torah practice in America from the radical extremes of "Reform." They were concerned that Torah foundations at the turn of the last century lacked strong American-grounded bases. They wanted to resist, even to stop reform, and to save religious commitment and Torah traditions for the public-school children of the East European immigrants of 1881-1914 who spoke only Yiddish, and they defined themselves as the opposite of the Radical left. They were holding the right: Conservative Judaism. They did not permit driving on Shabbat. They universally believed that Jews had been enslaved in Egypt and had assembled at Sinai, were quite committed to kashrut (reflected, ironically, by the great debates of the 1950s over the few areas where they diverged from the Orthodox, such as the swordfish and sturgeon scales debates). They officially adhered to most halakhic practices. Indeed, bona fide Orthodox rabbinical leaders like Rabbi Henry Pereira Mendes, who helped found the Orthodox Union – he even was an early President of the O.U. – also helped establish the JTS. Conservative Judaism was literally conservative about its Judaism.
In time, Conservative Judaism lost it all because, although they – as we – truly could find a minority opinion, an honest da'as yachid, for so many areas of deviation from the halakhic norm established by our Poskim, they abandoned Mesorah in the search for the da'as yachid. With American Jews coming home from World War II and buying homes in Levittown under the G.I. Bill in droves, Conservative Judaism decided to permit suburbans to drive on Shabbat to temple. Having shot their arrow, they then undertook to paint a bull's-eye around it, cutting-and-pasting any opinions they could find. It was not a sincere search for halakhic truth but a Jewish scavenger hunt for clues, a game. Decades later, retiring JTS Chancellor Gerson Cohen rued the day that Conservative Judaism took that fateful plunge off the halakhic cliff. Where the fight over swordfish was driven by interpretation and understanding of Torah she-b'al-peh, as well as fealty to the greater authority of Chazal, the Saturday driving ruling was driven by a determination that, no matter what the halakhic literature revealed, those Conservative rabbis were going to come out permitting driving on Shabbat. And so the bull'-eye painting process continued: an Assyriologist was invited to sit with Conservative rabbis and to find that women count in a minyan. From there, Torah aliyot, women chazans, women rabbis, gay rabbis. Along the way, they found a Mordechai to quote. A Gemara here. Always a Prozbul reference. By now, after half a century of painting bull's-eyes, their temples often are so indistinguishable from Reform that, in these economically harsh times, many merge comfortably. And every time a Jewish Republican describes his politics, he has to say "I am a conservative Jew – that's with a small 'c'." Because Conservative Judaism, having abandoned an halakhic mooring, now is Very Liberal Judaism. In time, that Conservatism has found sources to stop praying for korbanot – archaic, barbaric.
This is the Way of the new challenge to Mesorah emanating from "Morethodoxy," the International Rabbinic Fellowship (IRF), and the Chovevei Torah seminary (YCT). As new demands from them emerge to ordain women rabbis, to conduct mutual ring exchanges at weddings, and so much else, they tell us that they have sources for all. We have seen this before in Conservatism, and we had a rare honest glimpse at the parallel Morethodoxy process in the recent affair when one of their number, for a brief moment, brought us into his thinking. Something upset him greatly. He had written about a lady, "rebbe" to a newly marrying couple, who was capable of reading the Ketubah under the chupah. But the right wing does not go for that, and he had much to say. He no longer would recite the brakhah "shelo asani isha." In quite fulminating tones, he described the brakhah as a Chilul Hashem, wrote of the "cages" where all Orthodox women supposedly are incarcerated at prayer, alleged that batei din universally are corrupt against women in divorce situations, attacked several Torah giants of the past.
He came under withering criticism, soon posting a follow-up article, apologizing to the public for his prior tone, indeed withdrawing his prior article completely. And then he came forward with a new article – this time, a kinder and gentler tone, and with a few sources of questionable merit cut-and-pasted together. Having publicly first shot his arrow at a tree, he now had been advised by allies to get the paint brush and paint some bull's-eyes around his shots.
It is all so random and invites countless new opportunities to paint – a few examples for starters:
Gay Jews feel uncomfortable during the layning at Yom Kippur Mincha. Should we change it?
For non-Jews: Because non-Jews enter the shul at bar mitzvas, or as relatives visiting gerei tzedek, should we delete (i) "shelo asani goy" (ii) "asher bachar banu mi-hol ha-amim" and (iii) "ki vanu vacharta v'otanu kidashta mi-kol ha-amim"?
For women: Should we modify the matbe'a tefillah for the Amidah (as have Conservative and Reform): ". . .Elokeinu vEilokei Avoteinu v'Imeinu, Elokei Avraham v'Sarah, Elokei Yitzchak v'Rivka, vEilokei Yaakov v' Rachel v'Leah."
For women: In the Musaf Kedusha, should we alternate: "Hu Elokeinu, Hee Imeinu. Hu Malkeinu, Hee Moshi-einu"?
For women: Should we stop being so demonstrative about kissing our tzitzit at Sh'ma, and our tefillin at Sh'ma and at "Potei'ach et yadekha" because such actions manifest overt insensitivity that we have the mitzvah and they don't?
Should we not recite the brakhah "pokei'ach ivrim" if someone in the shul has a blind relative? Should we delete "zokef k'fufim" if someone without an erect back walks in?
Should we delete the second paragraph of U-n'taneh Tokef out of sensitivity to those who have lost relatives in the past year?
For the animal-rights activists: Should we stop praying at Musaf for restoration of korbanot and stop reading Maftir on Yom Tov from the sections in Pinchas?
In a shul where most everyone is shomer mitzvot, should we take out "hashiveinu Avinu [Imeinu] . . . v'hachzireinu b'teshuvah shleima l'fanekha"?
When a local judge walks in, should we stop praying for "hashivah shofteinu k'varishonah"?
Should we just re-censor Aleinu and delete most of the first half?
Do we have the same power to create brakhot as did Chazal? If I am hankering for pizza, may I say a brakhah with Shem u-Malkhut: "borei minei okhel k'mo pizza"? At Baskin-Robbins: "she-natan li chaim b'dor shel g'lidah"? At a deli: "she-natan li basar"?
Chazal had authority to establish mitzvot and invoke G-d's name as though it had been He Who commanded (e.g., hadlakat ner Chanukah, k'ri'at megillat Purim). May we? It all is so random and endless. "I shot an arrow in the air, and where it landed I know not where." Solomon Schechter could not have imagined where his arrow ultimately would land. And so it begins again.
Rabbi Dov Fischer, rav of Young Israel of Orange County, is an adjunct law professor, a member of the national executive committee of the Rabbinical Council of America, and author of Jews for Nothing: On Cults, Assimilation, and Intermarriage (Feldheim). He blogs at www.rabbidov.com