Zionist No Longer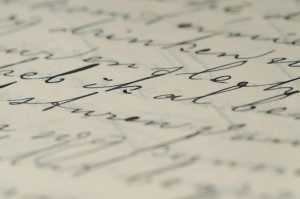 For a secular American Zionist organization to point to a Rabbi's ties to organizations it deems "extremist" is nothing new. What makes this particular critique newsworthy is that the Rabbi in question is the new head of the Reform Movement, and the extremist organizations really are: J Street and the New Israel Fund.
Eric Yoffie, the past head of the Union for Reform Judaism, may have been a leftist member of the "peace" camp, but at least he came to his senses when the facts were overwhelming. In his remarks to a national board meeting of what was then called the Union of American Hebrew Congregations, in June of 2001, he said:
We have believed, along with our allies in the peace camp, that if an Israeli prime minister would be brave enough to say that Israel must choose peace over territories, the Palestinian Authority would also choose peace… But the offer was not accepted. The voices of reason and moderation on which we had counted did not appear. And the PLO showed itself, once again, to be one of the most stupid, murderous, and bloodthirsty national liberation movements in all of human history… We misjudged Palestinian intentions and misread Palestinian society.
We should not expect similar words from his successor, Richard Jacobs. As pointed out by the Zionist Organization of America, Jacobs is a member of the Rabbinic Cabinet of J Street, and a board member of the New Israel Fund. Anyone needing more information about either organization should consult the preceding two links, this piece from Jonathan Rosenblum, or the ZOA Press Release.
One would have to go to the Niturei Karta to find an Orthodox Rabbi so strongly identified with organizations deemed pro-Palestinian by the Israeli left. The Mirrer Yeshiva refused to give synagogue honors to the head of Niturei Karta, yet the Reform movement has now made Jacobs its head. Jewish groups in America have criticized Charedi Jewry less and less frequently for purported anti-Zionist leanings, but this should silence the criticism once and for all. Should, but won't… and in any event, the appointment of Jacobs further weakens American Jewish support for Israel, and can only be regarded as dangerous if not tragic.