How To Respond to the Renting Ban – And How To Fail At It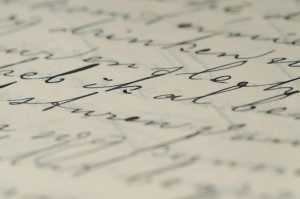 Many responded to the psak of a group of rabbis in Israel (including a few impressive names) that it was forbidden to rent to Arabs. A small handfu of these responsesl were adequate. Most were abysmal failures. One stood out as a work of wisdom and artistry.
R. Aharon Leib Steinman shlit'a took out much of the sting of the document because he is so high on the halachic ladder. He criticized the psak as needlessly provocative, and asked how such a document would be received if it appeared in another part of the world, banning rentals to Jews. (Many were puzzled by his assertion that haredi neighborhoods were different. His reasoning, I believe, is fairly apparent. Only haredim insist on living in closed enclaves, free of all other influences – whether from Jews or non-Jews. People who buy in those neighborhoods invest in the closed nature of their home as part of its value. Introducing any non-haredi element reduces the market value of the property. This is a legitimate, actionable monetary claim. Non-haredim do not live in such enclaves, and cannot make us therefore of the same argument.)
R. Chaim Kanievski shlit"a pointed out that the lo sichanem interdiction applies to selling, not to renting.
A host of responses pelted a fire with snowballs. They may have been cathartic exercises, but you can't answer arguments based on halachic sources with statements that Judaism espouses certain universal values, and upholds the dignity of all people. That may be true – but you still have not addressed the halachic issues. What they may be conveying is their belief in that worn mischaracterization of halacha, "where there is a rabbinic will, there is a halachic way." (Most of these responses came from laymen who may have an excuse. One came from a prominent rabbi whose positions I have never been able to support.)
Some responded by yelling, as so often they do, "Meiri!," as if invoking his name is a panacea for anything that makes you uncomfortable with Talmudic sources about relating to non-Jews. Yelling "Meiri" is not like an emergency chord, to be pulled in times of distress. It certainly won't do the trick for anyone who has learned a few perakim of Avodah Zarah.
Rav Aharon Lichtenstein shlit"a (RAL)'s response is worthy of study, simply to instruct us how to answer a halachic challenge properly, and to remind us how decades spent in a beis medrash refine a person's thinking and character.R. Eli Fischer did a fine job translating it , but some of the fine points will be missed by readers not using the original. I will point out some of them.
Unlike so many others who opened their contributions mimicking starving pitbulls, RAL begins the piece with praise for their love of the Land and its people. He is mindful of the gemara's advice that when criticizing people other than those with the strongest capacity to receive it, it is best to distance with the left, weaker hand, and to accompany the criticism with the right hand drawing the target closer.
He criticizes the signatories on the ban not for being primitives, but for allowing their enthusiasm to blind them to the realities of how their words would be received in the global forum. How could chachamim not be among the ro'im es ha-nolad, and not anticipate the storms of protest, both within Israel and without?
He slips in an elegant and beautiful turn of a phrase. He speaks of the pain and damage they caused to the haredim – not the ones we usually call by that name, but those Torah loyalists who are haredim in upholding the quality of the State, and in making Torah beloved to others.
He does not accuse them of being ignorant of sources or of other approaches. Anyone who recognizes some of the names knows how ludicrous a charge that is. RAL acknowledges that their arguments (multiple ones at that, not just one against allowing non-Jews a possession in the Land) are based in real sources. He proceeds to demonstrate that their chief arguments are conclusory, and inappropriately link together disparate sources as if they were corollaries of one prohibition of permitting residence to idolaters. He does not argue that their argument has no merit at all. He simply says that the sources they cite do not support such an argument, leaving the burden of proof upon them.
He shows how their arguments are based entirely on the shitos of Rambam. Why, he asks, do they simply ignore the very different shitos of other rishonim, especially those who have a more nuanced approach? He doesn't take sides; he doesn't pasken. He doesn't have to. He wins the match by pointing out that the others are not "doing" halacha with the thoroughness that it demands, including the consideration of competing approaches, and demonstrating why one is supported by more internal evidence.
He observes that an issue as complex as the one he considers requires an examination of the meta-halachic arguments – and a deep knowledge of Torah which can assess how much those arguments should impact the halachic bottom line. Again, he doesn't push advance his conclusion against theirs. He just shows that their process of arriving at a conclusion is faulty.
His last line is a testimony to his sincerity and his depth as a talmid chacham:
אנו, יושבי בית המדרש דבקים באמונתנו ורצוננו להגיד כי ישר ה' צורי ולא עולתה בו