Torah Always Matters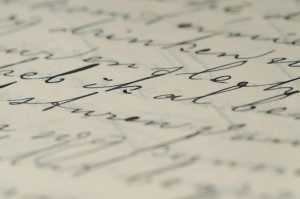 This was not an easy blogging week. The issue of women's ordination brought some sharp divisions within the community into focus, including fundamentally different conceptions of halachic process and authority. Surprisingly, the most jarring phrase I saw was embedded in a generally friendly comment. It will give me an opportunity for catharsis, to present my credo. My hope is that it will be cathartic as well for many of our readers – the ones who remember the atmosphere of the bais medrash – rather than constitute a misappropriation of the bully pulpit.
I bemoaned the fact that in some places, being a rabbi is not even associated with being a talmid chacham. I in no way implied that rabbis could or should get along without training in other areas, like counseling and management. The Chasam Sofer, a century and a half ago, introduced professional rabbinics into the curriculum of Pressburg, with a Friday morning class in speaking skills. Today's complex shul requires that the rav optimally possess many more skills. Mastering them, however, should not mean dropping what always was the most important skill of a leader: mastery of and depth in Torah learning. (You can speak about the agility, the speed, the grace, the teamwork of a promising athlete. But if he can't swing a bat, he is not material for the MLB draft.) All the other qualities are increasingly important for a rav. But if he can't learn, he is no rav. He may do wonderful things as a community counselor, mentor, or father-figure. Perhaps, as in England, he ought to be called "minister," rather than rabbi. Something that links him with all his professional predecessors is missing.
A commenter wrote of his own experience in "small town Orthodox shul where 99% of the members were not Torah observant." Depth in Torah, he wrote, would be irrelevant in such a community. "There is no point in having a talmid chacham in such a place. His skills and knowledge will simply be wasted there." This very innocent and perfectly reasonable claim was my wake-up call.
I could not disagree more.
To be sure, our commenter is correct when he says that a presentation to such people "about the difference in approaches to tzaraas between the Rambam and the Ramban" will be ineffective. But his skills and knowledge will not be wasted there. To the contrary, they will enhance everything that he does.
I have never regretted a moment spent in the beis medrash. I have often looked back at something I said or did, and realized that I would have done a whole lot better if I were more adept in learning.
Learning gives you depth. Learning gives you humility. Learning contributes to your kedusha. It makes you quicker and wiser. It makes you a conduit of Hashem's knowledge.
Learning means that when you must make decisions – even completely secular ones – you bring some Torah insight to the table.
Learning means that when the tough halachic questions come up – and they do, even in a congregation of non-observant members – you will make fewer critical mistakes.
I have seen rabbis build up their communities, and serve their congregants with devotion that is reciprocated by the love of their flock. Some of them have been quite ignorant; they nonetheless enjoyed some significant success. I have also seen different rabbis who possessed the same qualities but were also tamidei chachamim, and there success is of a different order of magnitude.
I think in that regard of many people, but I think first and foremost of one of my mentors, Rav Nachman Bulman zt"l, and the ability he had to influence so many different kinds of people precisely because of his learning.
I see it in people with whom I sometimes have to take issue. I enjoy speaking with Rabbi Norman Lamm, despite our differences, because his significant kesher to Torah study makes him smarter, deeper, and more insightful than his colleagues without that kesher.
One of several reasons for the ascendancy of the right is that spiritual climbers who attended Orthodox shuls with "book review" rabbis tired of the pablum, and sought out teachers who could offer meaningful and challenging Torah content. They found them in people who had spent more years in the beis medrash, and these often came from the right.
I'm not making this up. All of this is part of the plain sense of the Braisa of Avos:
Whoever engages in Torah study for its own sake merits many things…he loves [Hashem's] creatures…he gladdens [His] creatures. [The Torah] garbs him in humility and reverence of G-d. It makes him fit to be righteous, devout, fair and faithful…From him people enjoy counsel and wisdom, understanding and strength…It gives him kingship and dominion and analytical judgment. The secrets of the Torah are revealed to him…He becomes modest, patient and forgiving.