A Serendipitous Comment to Hillel Goldberg's Post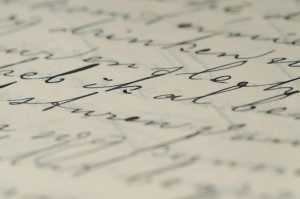 A scant few hours after Rabbi Goldberg posted his essay , I showed up at a school where I teach, only to discover that my class was preempted by some visitors who were going to address the entire school. I recognized one of them as Rabbi Benny Lau, since I had debated him on the conversion issue a few months ago in Toronto. We parted on more than good terms despite our differences, so I made a point of listening to his presentation instead of ducking out and returning to my office.
It was a good decision. Rabbi Lau related a beautiful thought, that took him back to his yeshiva days. A group of his fellow students accompanied Rav Amital shlit"a to Neot Kedumim, the famous nature preserve, a bit off the Tel Aviv-Yerushalayim road, not far from what today is Modi'in. They were met there by Nogah HaReuveni, the secular botanist who spent years putting together the park that makes not only Tanach, but Mishnah and Gemara come alive. (My favorite parts are the road lined with about every sukkah described in the mesechta, and the live demonstration of threshing on an actual threshing floor using reconstructions of period implements. They toast and salt fresh grain kernels, too, so you learn why קליות,that ancient snack food, beats potato chips in a modern taste test.)
The famed botanist addressed a question to the students. "When G-d told Yechezkel (Yechezkel 37:16; Haftarah of Vayigash) to take "etz echad" and write upon it "for Yehudah and Bnei Yisrael his comrades," and then to do the same for Yosef, what was he asking him to do. What does "etz" mean? They responded, not sensing the trap, that etz meant a piece of wood.
HaReuveni could scarcely conceal his disdain. "You are supposed to be yeshiva students? Don't you know that etz can indeed mean a piece of wood in the language of Chazal, but never in Tanach? Etz in Tanach always means a tree. [Note: The Targum and other standard commentaries all render etz as a piece or tablet of wood – YA] But if it means tree in our verse, how could Yechezkel then be told to bring them together and make them one? How do you join two trees?
"There is only one way. You can take the limb of one tree, and graft it on to a different tree. Often, you move a limb from a weaker tree and join it to one with rich, deep roots.
"I will explain to you what G-d told Yechezkel. The two kingdoms at the time were quite different in their commitment to tradition. In effect, there were two communities, just as exist today with the rift between religious and secular. G-d told Yechezkel that there cannot be a Jewish people without both parts! You have to see to it that they are brought together. Secular Jews have a place alongside the frum. They can be grafted on to the stronger trunk of tradition. From it, they can draw sustenance and spirit. But their limb can thrive as well!"
I never got an opportunity to meet Nogah HaReuveni. He was niftar in 2004. After hearing this vort, very much in synch with Rabbi Goldberg's thesis, I am even more disappointed in not having had that opportunity.