Oh, so Bush Didn't Lie?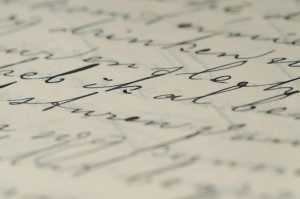 We've all heard the accusation that President Bush "lied" about Iraqi Weapons of Mass Destruction, and did so in order to lead the nation to war. We've heard people argue it was grounds for impeachment. John Kerry made it a campaign issue (while admitting that we might still find them), and on that basis very nearly became the leading mortal custodian of our safety.
Now, Hussein's interrogator has gone public with his interrogation. In reality, it tells us nothing we didn't already know. Iraq had WMDs in the past — it used WMDs in the past — and the conclusion of every intelligence agency in the free world was that Hussein still had them. The interrogation only tells us why we all thought so: because Saddam Hussein deliberately locked the doors to Iraq and kept it secret that all his WMDs were destroyed.
Bush was not lying. He, the US Congress, the CIA, MI6, the Mossad, and all the rest unanimously believed what Saddam intentionally led them to believe. That's not lying — at least, not for those of us still cognizant of what a lie is. [I suppose we shouldn't be surprised at this "Bush lied" campaign. His predecessor, whom Bush opponents supported, was truly a world leader in the redefinition of truth and falsehood.] Saddam only got rid of his WMDs because he had to, he continued his research into new and better ways to kill us, and in the meantime — to keep Iran at bay, and under the mistaken impression that Bush Jr. would merely launch a Clintonesque air campaign — made sure all believed that he still had them.
Why is this a Jewish issue? There are both practical and philosophical reasons for this otherwise off-topic post. On the one hand, all too many are seriously considering putting another Clinton in the White House. If you want to know why no one knew what Hussein was thinking, you need to ask the one who decimated the CIA. And, on the other hand, call it hakoras hatov, simple gratitude. I was in Israel when Saddam sent his Scud missiles raining down upon us. He sent large financial payments to the families of suicide bombers, to encourage more of them to kill innocent Jews. And for all the lives lost in the Iraq War, let's be honest. "The hearts of Kings are in G-d's Hands" — George Bush didn't make that decision on his own. We truly have no idea what Hussein could have done if his weapons program had been allowed to continue, but I, for one, thank G-d we never shall.