Disenfranchised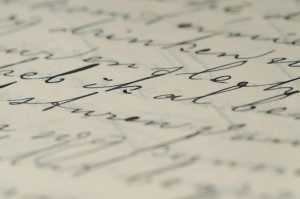 From the Jewish Council for Public Affairs:
January 19th is one of the most important contests in the Democratic and Republican quests for their parties' nomination for the presidency. It is also Shabbat.

This year, the Nevada Democratic and Republican parties have decided to hold their primary caucuses on a Saturday, with citizens required to report by 11:30 and 9:00 AM respectively, right during morning religious services. When I called the political parties in Nevada to inquire as to whether or not there were measures being taken to help accommodate those observant Jews who wished to participate in the caucuses, I received mixed results… Neither had an adequate answer as to why the caucuses had to take place on a Shabbat morning.

Nevada has one of the fastest growing Jewish populations in the country, and its 65,000-80,000 Jewish community members are expected to have a disproportionate impact on the results. I do not know how many of these Jews are observant enough to be effectively barred from participating in the caucus. I do not know how many of these Jews will be pushed into the uncomfortable position of choosing between attending synagogue and participating in a cherished American civic tradition. I DO know that it is highly unlikely that the state's political parties would choose to hold these caucuses on a Sunday morning during church services.

Because of the need to caucus during a pre-designated and inflexible time, this form of primary contest inevitably will leave out large swaths of potential voters… However, there are two elements of Nevada's political parties' decision to hold the caucus on Shabbat that make it especially disturbing: the fact that it is entirely avoidable (the caucuses could have easily been held on a weeknight or even after Shabbat ended), and the fact that it categorically excludes an entire group of people based on their religious identity…

Nevada's observant Jews will be asked to make a false choice between practicing their Judaism and participating in a defining American moment. To all Americans, not just American Jews, this should be seen as a disappointment.
While I agree it is obvious that they wouldn't caucus on Sunday morning, the number of observant Jews (and, for that matter, Seventh-Day Adventists) in the state of Nevada makes it likely that organizers were either entirely unaware or considered the numbers insignificant. Nonetheless, the Rev. Dr. C. Welton Gaddy, president of the Interfaith Alliance, says it best: "In a country that values religious liberty, no person should ever be forced to choose between practicing their religion and participating in their democracy. America is the most religiously diverse nation in the world, and the political process should be open to all on equal terms."
Let's not forget how fortunate we are that in America, others consider the disenfranchisement of religious Jews to be such a serious matter.