Feldman's Folly (Part One)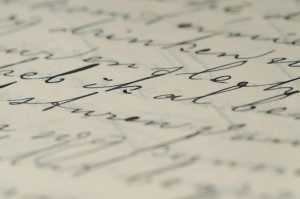 If the Orthodox were going to leave him out, then Noah Feldman was going to out the Orthodox. He might just have done us a favor.
His thesis was that there was nothing surprising in his decision to marry out, and he should not have been shunned. His tactic was a tell-all expose of the primitiveness and backwardness of Orthodoxy. He pointed to practices and attitudes towards the non-Jewish world that make us uncomfortable. We prefer to keep them under wraps, not always quite sure how to explain them to others, or even ourselves, but quite sure that others will hate us for them.
In making us face up to them, in the context of the changed times we live in, Noah Feldman did us a favor. We have dealt with "problematic" texts for roughly the same way for the better part of a millennium. The old way will not work any longer, and the sooner we realize and accommodate, the better.
The medieval church did a good job – often aided and abetted by Jewish apostates – in ferreting out what they saw as anti-gentile and anti-Christian nastiness in the Gemara. Modern antisemitic groups have revived the practice, and there are no shortage of websites that will gladly direct you to the exact places in the Talmud that prove that we detest all non-Jews, and actively promote their demise. [N.B. Please do not read an incorrect comparison into this paragraph. I may disagree strongly with what Noah Feldman writes, but I do not imply that he is an anti-Semite, or anything but a likely good and pleasant human being, immensely talented, who has unfortunately taken his gifts outside of the line of Jews that will survive into the next generations.] One of the prosecution witnesses in the Beilis blood libel was Fr. Justinas Pranaitis, possibly hired because of his 1892 work Talmud Unmasked, still used by Jew-haters today. Most Jews are unaware of the literally thousands of hate sites because we simply don't run into the untermenschen who hang out on such sites. The New York Times Magazine is harder to run from.
Our first line of defense was part of the shah-shtill mentality: we tried to hide these passages. If that failed, we reacted with surgically applied apologetics. Someone was always prepared to offer an explanation of the passage that seemed somewhat reasonable, and if presented by someone who looked sage and rabbinic enough, the non-Jews could be placated. This approach will no longer work, because the nature of communications today insures that there are no longer any secrets, period. Almost anything you have ever said or written to anyone can come back to haunt you. An apologetic interpretation of a Talmudic passage – even if entirely correct and authoritative – is often not the only one on the Jewish street. For every PC explanation, there is a very non-PC one which can be dredged up in moments through the right search engine There will be many people, perhaps entire communities, who take a different approach. Their little secret will surface to haunt the rest of the Orthodox world.
There is no longer any option than to own up to difficult sources, and to deal openly with them. If we don't, others will do the talking for us, which we can ill afford. We must learn where these passages are, acknowledge them, and learn to deal with them without hesitation.
The first step is to weed out the misquotes and the misunderstood sources. Nine times out of ten, the proof-texts cited by critics are goofy errors.
That leaves ten percent that can still do much damage. They don't have to – and won't for most decent people (and there are lots of them in this great country) – for several reasons.
First of all, many are a product of their times. The Yeshu passages – are a case in point. Assume the worst – that some of the passages that seem to be talking about Yeshu do in fact refer to the founder of Christianity, and say some pretty awful things about him. (There are arguments in both directions advanced by Rishonim. None of us are going to decide the issue. Let's assume the worst.) Can you discuss these passages with a believing Catholic without upping your life-insurance? Of course you can! The person who taught me how to do it was a Catholic priest and scholar with whom I once shared a platform at Loyola Law School. A question arose about John Chrysostom, the fourth century Church Father who put the charge of deicide on the map, and whose vitriol against Jews was surpassed by none, and embraced for centuries thereafter, including by the Nazis. Chrysostom remains a Saint in the Church, and many Jews get unhinged by the mention of his name. The priest, however, was completely unfazed by the question, and calmly related that in the fourth century the Church was fighing for survival, and felt very pressured by Judaism, and therefore used language and methods that contemporary Christians completely reject. Essentially, he said, "that's the way we once behaved, regrettably. We've moved on since then." What's good for the goose is good for the gandz. Mutatis mutandis, the disparaging remarks – if in fact directed against Yeshu – must be understood in the context of struggle between mainstream Judaism and early Jewish-Christians. Although we are no closer to accepting Yeshu today than we were when those passages were written (just as the priest is no closer to embracing Judaism than Chrysostom was), but for a variety of reasons if we were writing material on Yeshu anew, we would not use the same words today.
Within this group are many of the passages that are extremely dismissive of categories of non-Jews. Many of them, in fact, were aimed not at all non-Jews but at the idolatrous near-savages known to Chazal. To be sure, there are disputes going back to the Rishonim as to which passages refer to which groups. But many Jews are unaware as to how many mainstream decisors restricted the application of certain Gemaros to idolators, explicitly excluding the civilized folks among whom we live today. It is also more than probable that part of the reason that this distinction is not embraced more widely is connected to the horrific experience Eastern European Jews in particular had with their non-Jewish neighbors for hundreds of years. It is frustrating that some people have not sufficiently appreciated the difference between the NKVD and the IRS. Even in this regard, my experience is that non-Jews of good will (and there are huge numbers of them in this great country) understand that habits born of eight hundred years of experience can take a while to extinguish, and are far less demanding and hostile than we might think.
There are other passages that are not products of special conditions, and still spell out favorable treatment of Jews relative to non-Jews. These, too, are a cause for consternation for many Jews. They should not be. Almost every religious group we know makes some claim to specialness, usually both theoretically and practically. They celebrate difference, and readily accept that other communities are entitled to extend privileges to the inner group as well.
Resorting to cheap innuendo, Feldman creates images and identities aimed at conveying to his reader the notion that Orthodox Jews do not, in fact, fit into the modern world. Tefillin he pairs with the painful cilice of the priest-zealot of the Da Vinci Codes; the silly little "fringed prayer shawl" that Jews wear under their shirts he pairs with the holy undergarment of Mormons, asking aloud why it is that Joe Lieberman was not perceived the way some see the Mormonism of Mitt Romney – as something "weird."
Feldman, I believe, is blind here as well to the truth. Whether he wins the Presidency or not, the vast majority of Americans will not reject Mitt Romney because they see Mormon belief and practice as beyond the pale. I will put it simply. Why don't I worry about the strangeness of Mormon belief? Mostly because I have never met a Mormon I didn't like. (I'm sure that I could be introduced to a few, and there is also the irritating issue of posthumous baptism of Jews that many – especially Holocaust survivors – are upset about the glacial progress to a definitive solution.) My point is that for most Americans, actions are far more important than theology. They really don't care what other people believe, as long as they act appropriately. If they are good, caring citizens, their beliefs – and claims of specialness in the eyes of the Lord, are just not so important. Jews should listen up. Be a good neighbor, and you can sing a three part harmonic ode to R. Yehuda Halevi's special Jewish soul, and most non-Jews will not hold it against you. Parts of certain Chassidic communities are hardly the leaders of the pack in pushing for intergroup connection and acceptance. But tens of thousands of New Yorkers will remember them as the group that set up tables on 9/11 to provide drinks for the dazed and thirsty who fled across the bridge to Brooklyn.
There is one final argument. Part of what goes through our heads every time we encounter a Gemara that emphasizes some Jewish-Gentile difference is that non-Jews will sense a slippery slope, at the base of which wait crusading Jews ready to behead all of them and impale their remains on sharpened Mogen Davids. We must confidently know ourselves – and then convey to others – an overarching reality about traditional Jews. We are a legal community. Hostile attitudes can go only so far without hitting a firm halachic roadblock. No matter what animus some Jews might have for outsiders, they don't murder, rape or maim. They cannot steal, lie or deceive without running afoul of clear-cut halacha.
Putting it all together, we have nothing to be ashamed of, nothing to hide. Ignoring those who have it in for us no matter what we do, the good folks will not find our life-style off-putting. I have been challenged several times by Jews who have rejected tradition. "Aren't you ashamed to be part of system that says X, Y and Z about non-Jews? What if they find out? They react with incredulity when I tell them that I discuss X,Y and Z openly with non-Jewish friends without embarrassment and without ill-effect. But it is the truth.
Noah Feldman makes the mistake of so many others, who believe that it is dangerous and unacceptable for Jews act or believe differently than their fellow citizens. He is part of that large group of Jews who have felicitously been described as "proud to be ashamed Jews." It is a malady common to people who have little confidence in their own belief system. It has little to do with vast swaths of America, inhabited by people who are proud of their own beliefs, and sympathetic to the strongly-held beliefs of others. If we remember that, we needn't be silenced or embarrassed by the charges of the Noah Feldmans.