What Jerry Falwell said about Jerusalem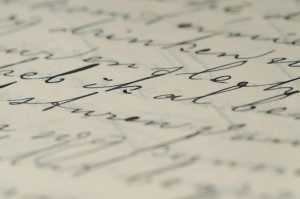 Jerry Falwell died yesterday, and today is Yom Yerushalayim — the day that Jerusalem was reunified in 1967. We Jews live in a dangerous world, beset by enemies, and it behooves us to be grateful to our friends. I have a fascinating and moving book in my library, Jerry Falwell and the Jews — in which a Jew interviews Jerry Falwell. It was published in 1984. Falwell does not hide the fact that he does actually consider his own religion to be true. (Liberals consider all truth-claims to be ipso-facto signs of bigotry and hatred, but that is obviously not a prejudice shared by Orthodox Jews!) At the same time, he speaks very warmly of Jews and of G-d's special relationship with the Jews. R' Emanuel Rackman, in a forward to the book, writes, "It is in the interest of the Jews to know precisely where we stand with our friends as with our enemies…..I find his views far from disturbing; indeed, I find them reassuring." Now, here are some questions of relevance to today's date, Yom Yerushalayim:
Q. Are the Jews still the chosen people? Jerry Falwell: Yes, very definitely. Israel is yet to play a vital role among the nations. Israel is moving to the front and center of God's prophetic stage. I believe the times of the Gentiles either ended with the taking of old Jerusalem in 1967, or will end in the not too distant future. Q. What duty does the Christian have? JF: Christians need to show genuine love and concern for Jewish people just as God bids. God says He will bless those who bless the Jew, and He will curse those who curse the Jew.
The proper response to such a person is a combination of wariness and friendliness. Sincere friendship is to be welcomed, proselytizing to be resisted. And remember, we Orthodox Jews who have decent relations with religious Christians — it is not our children who are converting to Christianity. Rather, those liberal Jews who hate and fear devout Christians — but who go to the wedding when their children marry out — they are the ones whose grandchildren end up in church. And why not? They grew up seeing Xmas trees and crosses in the homes of the mechutanim.
I honor Jerry Falwell for forthrightly repudiating anti-Semitism, for teaching his legions of followers to love and respect the Jews and Israel, and for trying to make a more moral America. Tzadikei umos ha-olam yesh lahem chelek be'olam haba. May G-d rest his soul. Here are a few more passages from the amazing book:
Q. Do you acknowledge the part that Christianity has played in the persecution of the Jews? JF: With great sorrow and shame, I do. Q. Do you accept the Christian doctrine that the Church has come to replace the Jews? JF: God has a separate, but mutually compatible, plan and purpose for both Israel and the Church. God has outlined a vast and glorious future for Israel. Israel will yet play a key role in the future events of this world.
Over the centuries, the Catholic Church has shown itself a bitter enemy — we well remember the Inquisition — and Martin Luther, father of the Protestant Reformation, also wrote viciously anti-Semitic screeds. Yet Protestants in America have, since its founding, inclined towards philo-Semitism. Today, by far the greatest source of anti-Semitism in America is the pro-Arab secular elite of the MSM and faculty lounge, while our greatest friends are Evangelical Christians.
Now, make no mistake. Falwell openly says that he wants to persuade Jews to accept his messiah. But that does not make him a Jew hater. This is an extremely important point. I know that when I try to persuade my fellow-Jews to abandon their faith — secularism — and embrace mine — the Torah — it is not because I hate them. In the same vein, it is morally wrong to accuse Christians of Jew-hatred merely because they believe their own religion is true and want to persuade us, too. Evangelizing is NOT the moral equivalent of torturing Jews in the Inquisition, Falwell was NOT Torquemada, and the failure to make necessary distinctions results in a completely unfair and false stigmatizing of very good and decent people who mean us well.
Today Jerry Falwell is in a good place, finding out that his messiah is no messiah but that he has been blessed for blessing G-d's people. RIP