Religious Girls, Thinness, and Social Expectations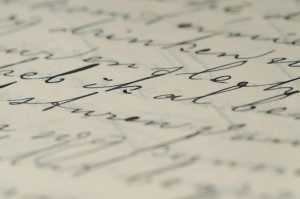 As a follow-up to Shira Schmidt's post about religious girls, weight, and self-esteem:
In one area I think we do a lot better than the non-Jewish world, and that has to do with social expectations in high school. Stephanie Wellen Levine, a non-Orthodox journalist, spent a year studying high school girls in Crown Heights (Lubavitch-town) and found that they had nothing like the cattiness and cliquishness of high school girls she knew in the non-Orthodox or non-Jewish schools. She reported that most of the girls did care about clothes but to a much lesser extent than in the public school she herself had attended. She also found that the heavy girls were just as socially popular and accepted as the thin girls—again, unlike the situation in non-Jewish schools.
What she found in Crown Heights squares with my own experiences teaching in a girls' high school in Miami—not Lubavitch but of course Orthodox. The girls' popularity and happiness and confidence do not seem related to how thin or heavy they are. On the other hand, everyone would rather be thin, that's a fact.
Among girls and women, in my community at least, thinness is not much of a social issue, and Baruch Hashem for that. Most girls do try to look nice and are fashion-conscious, but I'm proud that these external factors count for relatively little socially, and that most of the girls care more about character and higher values.
When a few of the girls in our middle school, 7th and 8th grade, started dieting unnecessarily and worrying about their weight obsessively, some of the Judaic teachers gave them classes emphasizing health and nutrition. This seemed to help enormously and the diet fad quickly ran its course. Of course there are a few girls who really do need to diet!
It does seem to be true that yeshiva guys nowadays want extremely thin girls—and at the same time, it's also true that we have more chubby girls than ever before—more chubby guys, too. My impression is that the obesity epidemic overtaking America is affecting the religious Jewish community, as well. And at the same time, the contradictory emphasis on extreme thinness in the fashion magazines is also affecting us, willy-nilly. (Both the desirability of being very thin and the high rate of obesity may be more of an issue in America than in Israel.)
What to do about the young men—and very often, their mothers!—who put an extreme emphasis on thinness—I do not know. I think these young men have been affected by the outside world when they least realize it. Pictures glimpsed on the covers of magazines at the checkout counter, images picked up from the surrounding Kultursmog—these have led some of our finest bnai Torah to develop an unnatural and unrealistic expectation of what their brides should look like.
And what do they think their bony, wraith-like brides will look like after they've had a few children? Are these young men going to be like the men at the time of Noah's Flood who—the Talmud says—kept one wife for procreation and another for beauty?! Do they think their wives—or they themselves—will escape the ravages of time?