Armchair Doctors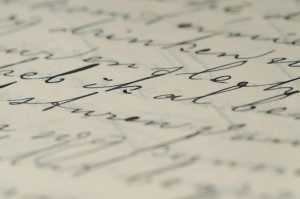 It seems unfortunate that Sharon's doctors feel compelled to defend their decision to prescribe blood thinners after his mild stroke. A stroke is caused by a blood clot, thinners prevent clotting, and they had planned corrective surgery for an undiscovered heart defect — which would have occurred just a few hours after his hemorrhage.
It is understandable that a great deal of attention will focus in upon the Prime Minister's condition, but not that others should second-guess the medical decisions. As one of the doctors told the Jerusalem Post, "were the doctors not to have given the prime minister the anti-coagulants and he still suffered from hemorrhaging, the same deriders would have shouted at them for not medicating."
The next layer away are those predicting the news — and those, it seems, are universally making things out to be (even) worse than they actually are. My own post of Friday morning may, of course, have been true, but was after hearing multiple "inside sources" say that all brain function had ceased, and that they were keeping Sharon alive long enough to prepare a state funeral. [HaAretz, as mentioned, anticipated the demise of Kadima, Sharon's new party. It is apparently more popular than ever.]
Now that it seems likely he will survive, we have everything from those who claim he is in a vegetative state, to those floating the idea of putting him at the head of the Kadima list. The latter is derided by the other parties for the obvious reason — he will indeed garner huge numbers of sympathy votes (should he recover sufficiently to sign the paperwork placing himself in the running).
As for those who claim he is in a vegetative state, we already know this not to be true. In emergency medicine there are four levels of alertness, a scale called AVPU:
Alert
Responds to Verbal Stimuli
Responds to Painful Stimuli
Unresponsive
On Monday he was already responding to painful stimuli, so while it is extremely unlikely that he will fully recover, he is by no means in a vegetative state, much less permanently attached to a respirator. Maybe the armchair prognosticators should change the channel, and go back to watching sports?