Empathy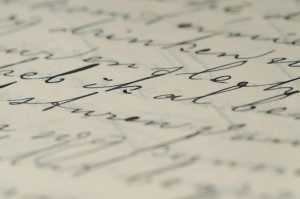 I would like to second what Eytan Kobre wrote so movingly in his post "As Thyself" :
There is a Jewish angle to this topic as well; specifically, regarding the tendency of some in feminist quarters to question the ability of "the rabbis" to evince sufficient empathy for female concerns….

The empathy of our greats didn't, and doesn't, issue forth from within gated compounds and phalanxes of handlers and acolytes….Theirs, instead, is a caring rooted in a deep love of both humanity in general and of Jews in particular….
The notion that only blacks can understand blacks, only women can understand women, and so on, undercuts the bedrock of our common humanity.
Gedolim rise to an exceptionally high level of refinement, but all humans who are sufficiently mature and intelligent can understand the feelings of other humans.
Another example of the kind Eytan refers to: Rav Aryeh Levine used to make a point of visiting the widows of great Torah leaders and Talmudic scholars, every chol hamoed Pesach and Sukkos.
He understood the feelings of an elderly woman whose identity had been tied up with the respect and status of her husband, and whose home had once been full of Torah luminaries. He understood the loss of self-respect and the loneliness such a woman would feel.
With her famous husband gone, such a widow becomes a non-entity, bereft of identity and of respect and acknowledgement. It seems to her that she is nobody, and that her beloved husband, too, has been forgotten. But when his former colleagues and students come to visit, she comes alive again. She serves them cake and tea as she did in the old days, and they fill her ears and heart with reminiscences of the great man around whom her life once revolved.
Maybe it takes a man as great as R' Aryeh Levine to come to this insight on his own, and to act on it, year in and year out. But having read about his life, all of us can empathize with the feelings of the women he visited, and even a young man can understand the feelings of an elderly woman, a busy wife and mother can put herself in the place of a lonely widow with long empty days. That capacity to put ourselves in another's place is part of our common humanity.