My 300-Page Book on the Slifkin Affair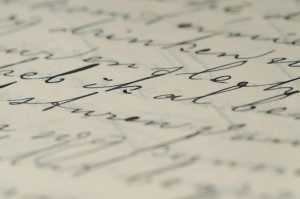 Chapter One: Why I haven't written it yet
Every day someone forwards me another little dig from the blogosphere about the conspicuous silence of Cross-Currents regarding the Slifkin business. The writers assume that we contributors must be under a Ban of Squelch forbidding all discussion of this dicey yet juicy subject.
In fact, the case is just the opposite: we are under pressure to write SOMETHING, and write it NOW. Some people can't write a word under pressure. Me, I'm one of those people who can easily write all too MANY words–but they aren't any good. When I got up to page nine of my Slifkin Opus, I began to sense that my readers might not want to read QUITE that much. Besides, the more I write, the more I write stuff that is repetitive, dull, banal, and obvious. The introduction alone is four pages long.
If you don't believe me that I've written pages and pages (mostly drivel), send me an email, I'll be happy to send you all nine pages.
I am just going to cut to the chase: I can see what bothered the gedolim about Slifkin's writing, and why some of them thought it necessary to issue a cherem. I don't think people of such great stature in the Torah world can be dismissed, ignored, or treated with disrespect. But my sympathies lie mostly with Slifkin, whom I consider a friend and an intellectual ally. I could EASILY write a 300-page book, half of which would be a passionate defense of his writing and criticism of the cherem against him; the other half would be a defense of the gedolim and a critique of Slifkin's writing. But finally, I would have to come down on his side.
Now, for those who don't know what this is about: Rabbi Nosson Slifkin is the author of several books, and numerous articles, about the interface between Torah and science. They are absolutely wonderful books, fascinating, the product of a breathtaking amount of research and study. One book, his The Science of Torah, deals with scientific evidence for an old universe, evolution, and so on — and the possible approaches to such evidence, from a Torah perspective. Another book deals with what might seem a highly specialized subject: the four animals mentioned in the Bible that have one, but not two, kosher signs (i.e., they either chew the cud, or have split hooves, but not both). It's called The Camel, the Hare, and the Hyrax, and it is a superb book! (The fourth animal, of course, not in the title, is the pig.)
About two weeks ago, some of the most prominent rabbinic authorities, Talmudic scholars and Torah leaders of our day — often referred to as "the gedolim", i.e., "the great ones" — issued a ban, or cherem, against Slifkin's books, stating that the approach he takes to reconciling scientific findings with Torah is not compatible with the true, authoritative understanding of Torah handed down through the ages.
An article that partially, but not completely (and not entirely accurately), explains why the ban was issued, and who signed it, appeared in the chareidi newspaper, Yated Ne'eman.
As I said above, I understand the reasoning behind the ban, and even agree to some extent with that reasoning, but I do not accept it as binding on everyone in the Orthodox world. The reason I feel comfortable in exercising my own judgment in this case is that not all the gedolim signed the cherem, and I have reason to believe that many of those who did not sign it do not in fact agree with it. When gedolim disagree about an issue, there is precedent for using one's own judgment, in consultation with one's own rabbis and teachers.
The chapters in my as-yet-unwritten Slifkin tome cover some of the following ground:
1. What is da'as Torah — Torah authority — and under what circumstances, if any, is it appropriate to use one's own judgment instead of accepting the judgment of the gedolim of one's era?
2. Who or what ARE gedolim, exactly?
3. What is wrong with Slifkin's general approach, what is right, and why am I generally supportive of his position? This would of course be a highly opinionated paragraph. Make that, fifty paragraphs.
4. Why do I think that the evidence for an old universe is strong, but the evidence for evolution (as THE explanation of how we got here) is weak?
5. What is the difference between science and "scientism", and aren't there enough words in the dictionary that I have to go making up new ones?
6. What is the difference between the New York Times and the Yated Ne'eman?
Sadly, the answer to each of the above six questions would have to incorporate within itself answers to each of the other five, making for a very tangled web. Now you see my dilemma.
In the following days I hope to begin posting all three hundred pages right here on this blog, two or three pages a day. Watch for it. If nothing further appears in this space, you will know that 1. the Ban of Squelch came down on me after all or 2. the whole project just got so overwhelming that I am in bed with a pillow over my head or 3. the workload in my alternate identity as a wife, mother and teacher reached such a level that further procrastination became an unviable option.