Vayeilech – No, No, No, It Ain't Me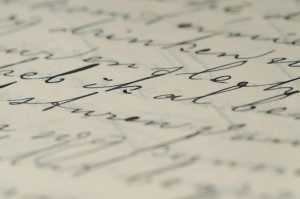 A time will come, the Torah warns, when Hashem, as a result of Klal Yisrael's actions, will seem to "abandon them and hide My countenance from them" and "many evils and troubles will befall them" (Devarim 31:17).
And "on that day," the people will say: "Surely it is because Hashem is not in our midst that these evils have found us" (ibid).
That common translation, however, isn't literal. What the pasuk really says is "because my Hashem is not in my midst that these evils have found me."
The straightforward understanding of that expression of anguish is that Hashem's "hidden face" will cause the Jewish people to doubt His love for them. The singular possessives and object would then simply be personifications of a collective feeling of abandonment.
But the use of the singular may point to a source of behavior that can lead to the "many evils and troubles," a singularly personal attitude: Jewish individuals – as individuals – imagining that Hashem, although He is "my Hashem," isn't truly in me.
That, in other words, there isn't within me inherent holiness and the attendant ability to unlock it.
And, indeed, Torah-study and mitzvos, so many Jews think, just aren't them. They're fine and doable, but for others.
For rabbis.
"Orthodox" ones.
And the delusion that we don't have momentous potential isn't limited to Jews estranged from their religious heritage. Dedicated observant Jews are vulnerable, too, to feelings of despondency born of feeling "unholy," incapable of what they may know the Torah asks of them, but feel just "isn't them."
None of us, though, is "unholy." Hashem took the trouble, so to speak, to grant each of us existence, and that means His plan includes us as essential players, capable of holiness.
Each and every single one of us.
© 2022 Rabbi Avi Shafran
My most recent Ami Magazine column, "The Jews' Jews," can be read here.