Parshas Ki Seitzei – We're All the "Beautiful Woman"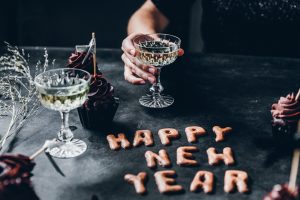 It's edifying to compare the larger world's celebrations of its various New Years and the Jewish celebration of Rosh Hashanah.
The former is characterized by revelry, drunkenness and, hat tip to Auld Lang Syne, a smidgen of sentimentality. The latter, by trepidation and regret of the past year's missteps.
Greater society's preparation for their New Years Days consists of buying fireworks and alcohol.  Ours is Elul, the month during which, as the Eastern European folk saying has it, even the fish in the rivers tremble.
The law of the yifas to'ar, the "beautiful woman" encountered among the enemy and fallen for by a Jewish soldier in war, is a strange one.  The captive, after a month's time during which she, shorn of her hair, is to cry over the loss of her father and mother, is permitted to be taken by the soldier as a wife.
Much has been written in explanation of the counterintuitive law. But the Zohar Chadash has a metaphorical comment.
Seizing on the word used in the law for "month" ("yerach"), the mystical text comments, "da he archa d'Elul" — "this is the month of Elul."
The yifas to'ar is leaving her past behind, entering a new world. According to Rabbi Akiva in the Sifri, the "father and mother" over whom she cries refer to the idolatries of her past, as per the prophet's rebuke: "They say to the wood, 'You are my father,' and to the stone, 'You bore us' " (Yirmiyahu 2:27). Her tears are tears of regret, for having been in idolatry's thrall. And, perhaps, tears of joy at entering a new world, as part of the Jewish nation.
During Elul, we mourn our pasts too, and express joy (V'gilu bir'ada — rejoice in trembling -Tehillim 2:11), as we enter a new world, a new year.
After the night's drunken revelry, a New Year's Eve celebrant may find himself experiencing delirium tremens, the infamous "DT's".
Jews who fully embraced Elul will wake up as BT's.
© 2021 Rabbi Avi Shafran
My most recent Ami column, "A Welcome Win in a Political Proxy War," can be read here.