Why I Am Not Yanky Kanievsky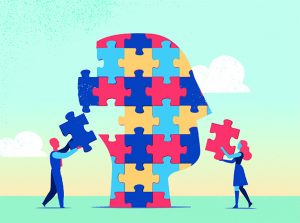 Silly, you say. I'm not Yanky because my grandfather is not R. Chaim, shlit"a.
You're showing your age. Today, you can be whatever you want, just by identifying. If I wanted to, I should be able to be another Yanky simply by declaring that I hereby so identify.
But I have no such leanings or preferences, especially after reading what Yanky thinks about…identifying!
Perhaps as the election draws closer, the claims grow more bizarre. Or maybe they give us a clearer picture of what various spokespeople believe. A few days ago, Yanky made an important statement about what casting a ballot means. He was reacting to projections that some haredim are unhappy enough with their party that it is likely that they will not vote according to the directives in the community. (It is in Hebrew. If that is an issue, just paste it into Google Translate, and you'll be fine.) Voting, he insisted, is an expression of essential identity. You state thereby who you are, and who you are not. Voting is not an exercise in determining the suitability of the various people vying for Knesset seats. It is not an evaluation of their performance, or a vision of how you would like to see different ministries perform their duties. No. Voting is a statement of your most essential identity. If you won't vote Gimmel, you are not haredi. You are something other. Your otherness will be noted by your children, whom you will impress with your wishy-washy, incomplete devotion to true Torah values, and they, too, will be incomplete Jews. No other consideration matters at a moment of truth like next Tuesday.
If none of the above disturbs you, have a nice day. If it does, you probably have been insufficiently detoxified from your American/British/Western values. We might want to debate the contention that voting in a national election is first and foremost an expression of essential identity. But I think there is something more important here, and I'll articulate it only to shore up some flagging spirits in readers who might get intimidated by the electioneering.
Identity is extremely important – and also multi-faceted. If you can sandwich in all of its elements in a group affiliation, you are ignoring much of your essential self. Identity is personal, and cannot be replaced by group-think. It has many different components, not all of which will necessarily be served well by a single label or party. While I do regard myself as haredi (at least in the American iteration thereof), it is not the only way I identify. Parts of my identity have to do with myself as a spouse; as a parent; as a grandparent; a friend; a member of a local community; a citizen of a wonderful country responsible to all of my fellow citizens; as a meeting point of cultural influences from different sides of my family; as a product of my times; as (I hope) a thinking, moral individual; as a fellow-traveler with all other human beings created in Hashem's image.
Our self-identification, I would think, should have less to do with a party platform, and more to do with particular planks of that platform. We should be able to buy into the full commitment to Torah learning, to avodas Hashem without compromise, to halachic detail that are the real core of haredi life, without buying into many other things. We should not have to say we support what we cannot; we should not have to defend the actions of people we loathe to defend, just because they are on the same "team." If we are forced into accepting more than is useful for out spiritual growth because we'll allow someone else to dictate the terms for our membership in the club, we've probably over-identified. That's not healthy – at least for some of us. (I'm reminded of a piece I wrote years ago that still rings true.)
There is another way to approach voting. R. Hershel Schachter, shlit"a has said a number of times that a frum Jew should vote for the individual whom he/she believes will do the best job for Torah interests. (This definition acknowledges that the different parts of identity are not created equal. You have to prioritize, and Hashem's interests come first!) This might very well suggest that you should vote Gimmel, and I certainly have no issue with that. But if all the other issues that Yanky dismissed do bother you, then there are other options. If you find it distasteful or hypocritical to vote into office MKs who have taken positions that disgusted you, there are options. (Some of those positions include attributing the hugely higher death rate from Corona to crowded living quarters (taking zero responsibility for the weddings, funerals, tischen) – and then blaming the rest of the country for not building larger apartments for haredim. And refusing to agree to close schools in super-affected areas (which never happened even after the agreement) unless the strictures would be put in place everywhere else as well, denying parnassah to countless other Israelis.) If you are completely turned off by the way complex issues are presented to gedolim, without any providing of essential background or projections of consequences, you have options. You could vote for Shas – even if you are Ashkenazi – or Smotrich – even if you don't wear a kippah serugah. Those people are not entirely on your wave-length, you say? Do you think that the Gimmel MKs are? No one is getting a lechatchilah here. You have to vote your conscience as to who will do the best job for the largest Jewish community on the face of the earth.
No recommendations from me. Just suggesting that some of the options might not be more unthinkable than keeping Yanky in power.