British Jews are not silent. No one should be.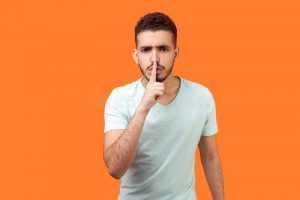 [Ed. note: This is an expanded version of an editorial that first appeared in the Intermountain Jewish News]
Mike Pompeo, the former Secretary of State, on his last day in office, declared China's persecution of the Muslim Uighurs a genocide.
Joe Biden, president of the US, did not reverse the declaration.
Now what?
The information leaking out of China follows the pattern of obfuscation, denial and euphemism that has characterized initial information about genocides of the past century. We have learned to see through terms like "Final solution" and "Deportation." China's term is Stalin's favorite, "re-education."
More Chinese terminology is straight out of Stalin: Uighurs forced laborers are "happy because they have the opportunity to earn a living." Female Uighurs, whom the Chinese forcibly sterilized, are "celebrating their liberation."
Like the Chinese euphemisms, the conditions of the Uighurs are intentionally veiled by China. As best as we can tell, China is intent on destroying the Uighurs as a Muslim religious group via murder, rape, forced sterilization, forced labor, torture and family separation.
Public outcry — if sustained — can make a difference.
Public outcry — if sustained — is where the world can come in.
Public outcry — if sustained — is where the American Jewish community must come in.
Public outcry —if sustained — is the only way not to repeat the Nazi-era indifference that played a major and painful role in the deaths of millions of Jews.
An occasional press release cannot make a difference.
When it comes to the American Jewish community, we are aware of, at best, an occasional objection to one of the most heinous, governmental persecutions in the world today.
We, as a genocided people, have a special obligation to make sure it never happens again.
Yet, it is.
Not, of course, that it is only non-governmental organizations that need to make a difference. How will the Biden administration follow up on its acceptance of the Pompeo declaration? On Joe Biden's first telephone call with Xi Jinping, the leader of China, Biden didn't bring up the topic. Not a good sign.
George Shultz, with respect to the Soviet persecution of Soviet Jews in the 1980s, brought up the topic again and again and again — every single time he met with Soviet leaders. He annoyed them. He pressured them. He showed them that Soviet persecution mattered to him, mattered enough to motivate him to go beyond lip service.
The Biden administration needs to decide whether it merely wants to go on record against genocide in China, or whether it really wants to do what it takes to make China stop it.
Note: The word "genocide" can be a trap. "Genocide" is carefully defined in law. Just because an evil does not fit the legal definition of genocide does not mean that the evil may be ignored. It is an immorality of its own to get hung up on whether a given persecution meets the technical criteria of "genocide" and thereby refrain from taking action against the likes of China's persecution of the Uighurs. The fact that insufficient information is made available by China should tilt the scales in assuming that it is committing genocide. But if not, China remains engaged in, and is covering up, an evil campaign against a nation of one million or more people.
Chinese policies against Uighurs are so extreme that Uighurs outside China cannot even substantiate whether their relatives inside China are alive or dead.
It is time for the expression of American Jewish outrage.
British Jews have launched a public outcry.
So should we.
"Thou shall not kill" (Exodus 20:12) ought to suffice as reason enough to protest these atrocities. Whether the prohibition's application to non-Jews is Biblical or Rabbinic in nature is not the burning question. Either way, halakhic Judaism condemns all murder of innocents.
Maimonides, for one, indicates that saving a non-Jew's life is equal to saving a Jew's. When codifying that saving a life is analogous to saving the entire world (Hilkhot Sanhedrin 12:3), he changes the language of the Mishna (Sanhedrin 4:5) from "one Jew" to "one person." He invokes mipnei darkhei shalom (social civility) as the basis on which Jews are enjoined to visit non-Jews who are ill and provide for non-Jews who are impoverished. It is not a leap to suggest Maimonides would advocate for protests of genocide against non-Jews as well.
Widespread British Jewish outrage against China's outrages against the Uighurs is reported in this week's IJN. Surely, Jewish morality is not subject to division by an ocean. Surely, the offenses in China are not subject to geographical relativism.
Evidence of the Chinese destruction of the Uighur nation is provided by China's top diplomat Yang Jiechi in an ironic, telling way.
Jiechi speaks of foreign attempts to pressure China to change its genocidal policy against the Uighurs exactly as perpetrators of earlier genocides have spoken. Listening to Jiechi, one hears, in tone and content, the voice of the most despicable specimens of humanity going all the way back to the Ottoman Empire's Taalat Pasha, one of the prosecutors of the Armenian genocide. Jiechi, warned foreign nations against China's policy regarding Hong Kong and the Uighurs: "They constitute a red line which must not be crossed."
For Jiechi, there is nothing to be discussed, disclosed or negotiated. The only option for the Biden administration is to stand up against this in word and deed. Those who engage in "final solutions" of their own are not given to reason.
For years, the American Jewish Committee and Anti-Defamation League shamefully denied that the Armenian genocide took place. The national Jewish objectors to Holocaust denial engaged in genocide denial. We expect these leading American Jewish organizations not to take the many years it took them to acknowledge the Armenian genocide in order to speak loudly against China's persecution of the Uighurs.
We expect the same of the Jewish Federations of North America.
We expect the same of the Union of Reform Judaism and the Orthodox Union.
We expect the same of all major American Jewish voices, however politically divided they might otherwise be.
It is not enough to bemoan the Holocaust and the indifference to the death of six million Jews. From the point of view of historical truth, it is critical to point out the uniqueness of the Holocaust. But from the point of view of present policy against a contemporary genocide such as the one in China today, it is an immorality of its own to debate whether China's evil rises to the Nazi level. This is a diversion. This is a perversion of Holocaust remembrance. The persecution of an entire people is a violation of every Jewish and humane standard of morality, requiring vocal objection, blinding sunlight, and sustained interference by all people and governments of conscience.
The early 1970s saw Cambodia.
1988 saw the Iraqi Kurds.
1994 saw Rwanda.
2004 saw Darfur.
Years in between saw Bosnians and Yazidis and others.
Do we want to be known as the years of the Uighurs?
As if this were not enough, no one has yet labeled Myanmar's persecution of the Rohingya as a genocide. Do not fall into the genocide trap. Whatever it is labeled, mass persecution, wherever and by whomever, requires repeated pressure, repeated expression of abhorrence, repeated objection, repeated attention — and repeated counteraction.
Silence is sin.
The Intermountain Jewish News (IJN) is the 4th oldest Jewish weekly newspaper in America, serving the Rocky Mountain region, and its work regularly receives many Rockower awards for excellence in Jewish journalism. Its editor and publisher, Rabbi Hillel Goldberg, is author of numerous books and sefarim, two of which have recently been reprinted—The Fire Within & Between Berlin and Slobodka.