How Today's American College Experience Imperils All Efforts Invested by Modern Orthodox Parents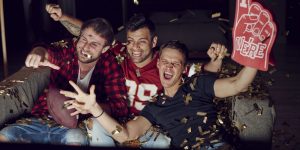 or: Today's Colleges Are Not What They Were When We Parents Attended, and We Need to Know That
[Editors' note: An earlier version of this essay appeared in the Jewish Press. This version, prepared for Cross-Currents, greatly expands upon it.]
Understand where I am coming from. I graduated college with a political science degree from Columbia University, where I was elected by the undergraduate student body as University Senator to represent all the college's students. Later I graduated UCLA School of Law, where I was Chief Articles Editor of Law Review. I then clerked in the United States Court of Appeals for the Sixth Circuit, followed by practicing complex business litigation for more than a decade at two of the nation's leading firms, JonesDay and Akin Gump. For the past fifteen years, I also have been a law professor at two major Southern California law schools, where I teach Advanced Torts, Civil Procedure, and Remedies. None of this is to brag. Rather, it is to advise the reader that I am the beneficiary of a deep American secular education that I cherish having had. With it I have been able to live an interesting life that now includes not only being rav of a Young Israel but also serving as a Contributing Editor at The American Spectator and a regular contributor to other publications.
I used to define myself as "Modern Orthodox." By the 1990s, I started identifying instead as "Centrist Orthodox." If I were voting in Israel, I would be voting for Bayit Yehudi, Smotrich, or Bennett-Shaked. That is my world. And it is for that reason that I write this article primarily for "Modern Orthodox" (M.O.) parents of teens and pre-teens. Because I love the world of Torah U-Mada, and that world no longer exists in America. The simple reality is that Modern Orthodoxy is in very perilous trouble because, as a general matter, the model as it took full shape in the late 1950s and 1960s never contemplated the current utter public debasement of American culture and society, and in particular the socialist-brainwashing-reeducation-camp intimidation that has overtaken American colleges. Today's America is not the America in which we grew up, and today's colleges reflect the worst of today's America.
The vast majority of Modern Orthodox kids, by definition, (i) go to college (ii) but not to YU/Touro. That simply is the reality. Do the math. In that reality, notwithstanding how much money, time, and love American M.O. parents have invested in giving their children the best of the secular world and the best of the Torah world, most of those children simply will not survive four years of contemporary American college. It goes beyond a question of whether the Modern Orthodox yeshiva high school system and its education values and methods fail. Even so, by and large the schools do fail. Just look around and talk to the M.O. Yeshiva High School grads who subsequently also have finished secular college. If you honestly feel "Hey, Rav Fischer, you are so wrong. Fully 75% of the kids from frum homes still are frum after four years of college," then we have a disconnect. Because even if we had a 75% survival rate and that is what we are discussing: survival — that still would be a catastrophe, with 25% attrition in four years. And the numbers are worse. Just look around in your own world.
Even if the system were rock-solid, with the greatest teaching and with fostering the greatest of classmate friendships and with uniformly great high school rebbes as pedagogues and with a "Gap Year" at an Israeli yeshiva thrown — it still collapses for so many M.O. collegiates that every parent deserves a simple "head's up" warning to proceed at peril.
Rather than looking exclusively at the impressive "ben Torah" or "bat Torah" you now successfully are rearing, look at what is happening to the kids of other people you know who have sent their b'nei and b'not Torah graduates of yeshiva high school to college. Look furthermore at the children of non-Jews you may know, people who reared their scions with excellent measures of decency and with values, who have gone to college. It manifestly is not the campus environment that we attended. Rather, there now is mass indoctrination — not liberal arts education and the broad pursuit of knowledge. The current social climate is so intense and rife with psychological and social intimidation that it comprises brainwashing.
You read and see news. Was your college experience like this? Was it impossible for you then to find safety in expressing traditional values and Torah morality and ethics without enduring public shaming? If you did not believe in gay marriage as a sacrament, would you have feared expressing your Torah belief in a classroom discussion as part of a respectful give-and-take with others? And would you have felt so defensive about Israel that, by your senior year, you would be saying whatever you had to say about "Palestinian suffering" in order to get through with your B.A.?
In today's cancel culture, wonderfully qualified conservative candidates do not have a chance to get hired on the tenure track in the social sciences. There is no diversity on campus at all, in terms of freedom of thought. The social sciences departments are ideologically homogeneous and control most hiring.Today all kinds of speech rules govern what may be said — and what is forbidden. A patriot like Gen. David Petraeus gets shouted off a CUNY campus. Jerry Seinfeld will not accept comedy gigs on any campus anymore — and he is right; it is not worth risking his reputation if one single joke offends one single intersectionalist snowflake. In other words, it is not just Ben Shapiro and Ann Coulter being heckled — and both of them, frankly, have come to parley getting barred into bigger and better publicity. Good for them! But less combative conservative voices are canceled, too — Dr. Condoleezza Rice, Dinesh D'Souza, Heather MacDonald. These are contemplative coherent conservative voices.
In our day, there were plenty of student causes: equal pay for maids as for janitors; freeing Nelson Mandela and opposing the utter illegitimacy of apartheid in South Africa and Rhodesia, living with the the terror of being drafted to die in the jungles of Vietnam. Whatever your politics, these were issues of great consequence. And for those of us who focused on Jewish issues, there were movements to free Soviet Jewry, to free Jews in Arab lands, to free Jews in Ethiopia, to secure Israel's very right to survive when she was attacked on Yom Kippur 1973. Today, by contrast, since the campus students never will make a cause of marching for the persecuted and suppressed in Iran or Hong Kong, there simply are no grand issues of majestic consequence. Really. Blacks undoubtedly still encounter some disadvantages here and there — but so do Orthodox Jews — whether in the workplace or elsewhere; yet Blacks long have enjoyed full equality in every way, with extra opportunities arising from efforts towards "diversity." Indeed, if we can remember back to that day, on the eve of Barack Obama's initial presidential election racial harmony finally had become warmer than ever before in American history. Thus, Obama was supposed to be the post-racial President; instead, he divided the races for a new era. Likewise, women nowadays often outnumber males in academic programs, and they are being paid fairly in the workplace. They enjoy equal rights. Meanwhile, no one is being drafted to fight anywhere. Gays are not being bashed to death or humiliated into committing suicide upon discovery; rather, they parade quite ubiquitously. Despite 9-11, ISIS, and so much else, there is no serious Islamophobia in America; rather, it is anti-Semitism that continues to hold commanding lead on FBI lists as the blind hatred that results in the most violence.
So today's college youths find themselves seeking great new causes of magnitude and consequence in an era where America finally seems to have "figured it all out." After half a century of Affirmative Action, gender sensitivity, peace in Southeast Asia, the fall of Apartheid, the fall of Communism, and the liberation of Jewry from everywhere they wanted to leave, the grand issues are gone. As a consequence, the only causes that remain now center around matters that never are conducive to a holy Judaic environment. We all now the acronym: LGBTQ. However, whereas the subject arises for us in a magazine article or a newspaper column that we may skim or skip as we prefer, on campus these are the ubiquitous issues — even at Yeshiva College and at Stern College, by the way. And on the secular campuses, the causes extend beyond transgenderism to non-binary identification, non-binary pronouns and bathrooms. If you have not been in college for a decade or two, you would not recognize it. Students and faculty now regularly advise their peers, when they sign letters, as to how they are to be addressed — for example:
Rabbi Dov Fischer (he, him, his)
All this focus on gender and on matters that we identify with "intimacy" goes diametrically opposite Judaism's teaching that such subjects are not for public discussion but are the most intimate, modest of issues. Orthodox Jews even are modest about going to mikvah. The mother does not announce it to the kids. If she needs her husband to pick her up, he is not supposed to park right in front of the mikvah. A married man is not even supposed to put his arm around his wife in public because that signals to others that she now is at the time of month that is after mikveh but before the next cycle. Meanwhile, all the campus is obsessed with "L" rights and "G" and "B" and "T" and "Q" and and even "+" — and whether the government should require insurers to provide free condoms and other contraceptive devices. And whether schools should, too. It comes up in class discussions, in assigned readings. It is a different world from when we read the great Western classics, which of course raised some other concerns.
So it is not just about the politics of Israel and BDS that pollute the campuses but about the spiritual gestalt and the zeitgeist. The whole thing now is hefker, and 1950s and 1960s Modern Orthodoxy never was built on a model of confronting such a clash of cultures. Torah U-Mada contemplated that an authentic Torah would view could coexist with secular wisdom from science and even could be augmented by insights drawn from secular minds and culture. But this cultural-social degeneration was not anticipated. Thus, it always was assumed that eight years of yeshiva ketanah and four additional years of yeshiva high school was ample inoculation. After all, how in the world would any sophisticated and intelligent Torah-trained child conceivably be tempted by secular offerings to give up being part of a special and chosen nation? And certainly how could any young person so educated contemplate giving up Olam Haba, the World to Come, for secular pursuits?
In our day, the college Hillels had the most awful rabbis (with exceptions, of course). They were theologically Reform or Conservative, with radical agendas aimed at raising the parity of non-observers with Torah-observant students. Even the Orthodox Hillel rabbis often were drawn from Orthodoxy's left. But today it is even worse. The college Hillels now reflect the times, the issues, the corrupted and degenerate values, as do the vast majority of the rabbis they employ. Their philosophy is to attract more students, so they shamelessly appeal to the lowest common denominator. Except for a few JLIC couples sponsored on select campus by Yeshiva University, even most "Orthodox" rabbis on most colleges are not up to the job or, worse, exacerbate the problem.
And if that were not enough, now there are so-called "Open Orthodox" women rabbis and their male "Open Orthodox" rabbinic colleagues whose campus agendas focus on LGBTQ+ and feminism and intersectionalism, too. Their writings no longer are shocking because there comes a point that the false teachings in the name of a pseudo"Orthodoxy" are repeated in so many journals that they simply no longer shock.
So that is the problem. It is worth having stated it forthrightly. For those of us who have been monitoring and working on the crisis for years, we uniformly are persuaded that a critical mass has been reached such that the situation will get only worse before it gets better — if it ever gets turned around. Modern Orthodoxy has no solution to four years of college reeducation-indoctrination. Even those who imagine that a Brandeis is a good non-YU solution should contemplate the implications of a college social milieu where an award to Ayaan Hirsi Ali, truly a righteous soul and a victim of Islamic female genital mutilation, has to be canceled because of student rage and faculty pressure. That college was built with Jewish money half a century ago to open more college doors for Jewish students and faculty barred elsewhere by admission quotas against Jews back then. That was then. Today's Brandeis is not that Brandeis. Like virtually all colleges (except for Hillsdale and a few others), it takes federal money, so must comply with the requirements that come with that money.
Is there a solution? One approach is to send the kids to YU, Stern, and Touro — but many M.O. yeshiva high school students will not be taking that route, no matter what. They may be unwilling to sit through a double curriculum, or they might fear missing out on something "out there." Nor is a YU or Stern college experience a guarantee any more, as many ruefully will tell. Another approach is to send the kids to four-year college in Israel — which is not a perfect solution nor a guarantee, but it comes with much better odds if at Bar Ilan, less so at Hebrew University, and much less so if at Tel Aviv U., Haifa U., or Ben Gurion U. The best solution, of course, is more years of Israel "Gap" learning. But, again, that will not appeal to many. Another option: At least stick with STEM — science, technology, engineering, and math courses — instead of the social sciences that are rife with Identity Studies and Grievance Studies.
Or, as a fall back, just pray and prepare to have replacement kids so that you have someone to say kaddish for you later.
Rabbi Dov Fischer is Rabbi of Young Israel of Orange County, California; a Senior Rabbinic Fellow and West Coast Vice President of Coalition for Jewish Values, and an adjunct professor of law at two major Southern California law schools.