Discount to Readers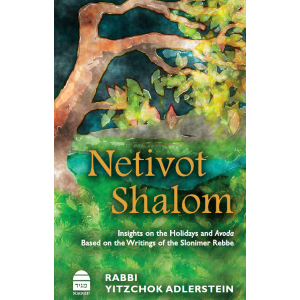 This is an exercise in unvarnished self-promotion. I don't like doing it, but marketing is part of the deal with the publisher.
My second volume on the Slonimer Rebbe's zt"l Nesivos Shalom has just reached the American market. The first was on the Parsha; this one is on significant days and periods in the yearly calendar, and on select topics in Avodas Hashem.
Many of our readers must already be doing the sefer in the original, and do not need my adaptation for the Anglo reader. But there are others who may find it useful. If you order from the Maggid website www.maggidbooks.com  (in the philosophy section), you can save 20% and get free shipping by enter the special promo code YA20 through December 30, 2019.