Yeshivat Chovevei Torah and the Ordination of Openly Gay Men – Very Mixed Messages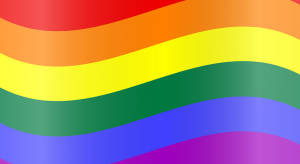 News broke last week that Yeshivat Chovevei Torah (YCT) refused to ordain an openly gay student. The student, Daniel, declared himself gay late into his first year of YCT's four-year program. Unfazed by Daniel's coming out, YCT continued with its plans to ordain Daniel. R. Dov Linzer, president and rosh yeshiva of YCT, explained:
Daniel came out to us as gay at the end of his first year… he continued as a student for the next three years, and… we were fully intending to give him semicha (ordination). We were prepared to be the first Orthodox rabbinical school to award semikha to an openly gay man.
Last year, well after he had come out as gay, Daniel served as rabbinic intern at ASBI, an Open Orthodox congregation in the Chicago area, and ordination was projected as scheduled. However, approximately six months ago, Daniel became engaged to his boyfriend, Judah, in a very public manner (at a rock concert), and Daniel then moved in with Judah. Although months passed without a word from YCT about this incident, YCT stated last week that it could not ordain Daniel at the end of the school year. YCT did not specify the exact reason for its decision, but it is clear from the words of R. Linzer that Daniel's engagement to Judah was the cause:
(W)e were fully prepared to give him semicha until certain circumstances arose over a few months ago… One of the big challenges for us as a rabbinical school is that there is a difference between communal inclusion, and between what it means to be ordained as an Orthodox rabbi. So much more is expected and demanded from our rabbis than from our laity.
R. Linzer posited that YCT did not have an issue ordaining Daniel as openly gay, but that a higher standard must be applied to someone who is to receive ordination.
This did not sit well at all with the majority of YCT students, nor with some YCT faculty members and YCT graduates. In an apparent effort at damage control, the day after R. Linzer announced his decision not to ordain Daniel, R. Linzer paid a visit to a gay Reform temple, trying to placate the homosexual and transsexual community.
Reflective of the overwhelming support among Daniel's peers for his being ordained, a fundraising campaign was launched by Jewish Queer Youth in order to pay for an alternative ordination, and much more:
As you may have heard, after a 4-year commitment, our dear friend and community member, Daniel Atwood, has been told that he is no longer eligible to receive Semikha (rabbinical ordination) from YCT. This is an understandably hard time for Daniel and his fiancée, Judah. They have asked for some privacy and time for self-care.

At the same time, many of us have been asking ourselves, "What can we do and how can we help?"

Well, there is a way.

A program in Israel has offered to give Daniel Semicha if he is able to come to Israel and meet their requirements. Additionally, individual rabbis in the US have offered to grant him US Semicha once he fulfills the Israeli requirements. However, Daniel and Judah do not currently have the funds to travel to Israel and take on this opportunity.

JQY, together with the Jewish queer and allied community, is raising the funds to cover these expenses. Daniel deserves a Semikha celebration, like the rest of his YCT classmates, to which he can invite his family and friends. Funds raised in this campaign will help pay for a dignified Semikha ceremony that reflects Daniel's hard work, dedication, and commitment to our community.

We are asking for your help!

All fund raised will be used for this endeavor, and every donation is completely tax deductible. Please give what you can – even a small amount will show Daniel that you care. If you cannot give, please share this campaign so Daniel can know how much he is loved and supported.

Estimated budget:
Israeli Semikha (travel and accommodation): $3500
US Rabbinic Semikha: $500
Semikha celebration: $1000
Total estimated funds needed: $5000
The campaign has thus far raised almost $11,500 (from approximately 400 people, in only four days), and among its donors are scores of YCT and Yeshivat Maharat students, a senior YCT rabbinic leader, and well-known fringe-Orthodox public figures. (You might be surprised to see a few of the names in the list of donors.)
R. Avi Weiss supports R. Linzer's decision not to ordain Daniel, but former YCT president R. Asher Lopatin opposes the decision. In addition to the majority of YCT students and numerous prominent Open Orthodox leaders supporting the ordination of Daniel, two well-known YCT graduates have announced that they will henceforth officiate at "Orthodox gay weddings", with enthusiastic support from the Torat Chayim Open Orthodox clergy organization.
Although YCT will not be ordaining Daniel, R. Linzer announced that YCT has plans to ordain (openly) gay students in the future:
We are committed to beginning a transparent process that will culminate in Spring 2020 that will bring in all relevant voices – from the LGBTQ community, from rabbis, lay leaders, and poskim, to provide clear direction of how to best chart a path forward so that, while it did not prove possible in this case, we will be able to grant semikha to gay students in the future.
Taking a step back, we must ask how this all came about. To be precise, why did Daniel and his supporters – the majority of the YCT/Open Orthodox orbit – expect ordination to be granted to someone who is not only openly homosexual, but is engaged to and living with his boyfriend?
I am afraid that the blame lies directly in the lap of YCT leadership, who created a monster, and is now faced with the consequences. Please allow me to explain.
Rabbis Weiss, Lopatin, Linzer and others in their realm have created a culture that is not only tolerant of open homosexual expression, but that welcomes and sanctifies it. As R. Linzer wrote last week:
We have always been, and will continue to be, staunch supporters and advocates for members of the LGBTQ community. Our rabbis in the field are at the forefront of creating welcoming synagogues, schools, and spaces for LGBTQ individuals and their families.

We believe that God does not want human beings to live a life alone. "It is not good for man to be alone," (Gen. 2:18), applies to all people, gay or straight. We know that if one of our children were gay, we would want him or her to share his or her life in a full and meaningful way with someone they loved and who loved them back. How to square this with halakha can often be a profound challenge.
And R. Weiss:
Weiss has also written that a gay Jewish couple should be able to build a life together in the confines of an Orthodox community. In a chapter of his new book called "Welcoming LGBT+ Jews," Weiss said that Jewish law does not allow gay couples a religiously consecrated wedding, but that it's unreasonable to deny them a relationship.

"To demand that gay people not have a life partner is, for many, akin to a death sentence," he wrote. "While halakha limits kiddushin and nissuin (betrothal and marriage) to the relationship between a man and a woman, we must do all we can to find a way for halakha to help guide gay couples to live in loving partnerships."
R. Lopatin has also taught that the Biblical axiom of "It is not good for man to be alone" applies to homosexual relationships. (The fact that this verse was stated in regard to a female companion/wife, and the words at the end of this Biblical narrative, "therefore shall a man leave his father and mother and cleave to his wife" (Gen. 2:24), seem to have eluded these YCT leaders.)
R. Dr. Daniel Sperber, who sits on the Yeshivat Maharat Advisory Board and who is a leading proponent of ordination for women, is a senior Open Orthodox leader. R. Dr. Sperber suggested that there is a way to create Orthodox gay marriage-type unions. As reported in Haaretz:
Sperber thinks there may be a way around this. "The problem is with the word 'marriage,'" he notes. "Perhaps they can call it something else like a 'partnership.'"
R. Benny Lau, a very left-wing rabbi who is involved with the Open Orthodox movement, made news last year by delivering uplifting remarks at an Israeli "Orthodox gay wedding". (Although R. Lau's initial break with normative Orthodoxy was marked by his hiring female clergy for his congregation and then supporting the ordination of female clergy in the US, he has since left the pulpit rabbinate to lead the 929 Daily Bible Study program. The vast majority of 929's teachers are non-Orthodox clergy, with the Orthodox component being comprised of controversial fringe-Orthodox personalities, with a few exceptions.)
R. Weiss publicly supported the legalization of same-sex marriage, as did many other members of the Open Orthodox clergy (for example). One senior YCT rabbinic leader and several other Open Orthodox clergy members attended the Jerusalem Gay Pride Parade, and YCT graduates and other Open Orthodox clergy have coordinated and supported the celebration of homosexual lifestyle events and shabbatonim. Although YCT leadership has on occasion stated that it could not condone homosexual intercourse and that homosexual unions cannot be called "Kiddushin" (halachic marriage), it has created a culture that is robustly positive about gay identity and relationships.
It thus comes as no surprise that, after having been taught for years (both formally and by the examples of its leaders) about the noble right of homosexuals to have loving relationships that are akin to those of heterosexuals, and that God Himself has apparently mandated and sanctified same-sex unions as per the (grossly misapplied) verse of "It is not good for man to be alone…", YCT students have absorbed and acted upon this lesson and are now shocked that YCT seems to be dishonoring it. YCT's leadership has sent very mixed messages and thereby engendered an atmosphere of immense confusion.
Furthermore, as cited above, YCT has not backed away from endorsing gay unions and the ordination of openly homosexual people; it is merely that openly gay ordainees are expected by YCT's leaders to uphold a higher standard. Students who have been taught the virtues of gay relationships, and that these relationships are divinely sanctioned, now ask why a higher standard is suddenly expected, as a seemingly random and arbitrary bar to professional and personal religious fulfillment appears to have been capriciously thrown into the path. Having been fed a worldview that acceptance and honor must be accorded to homosexual expression and relationships, YCT's students and graduates are now being told something that does not seem to jibe with this, and they are reacting with frustration and rejection.
The chickens have come to roost. The monster created by YCT leadership has defied the leadership and taken it firmly to task, based on the leadership's own teachings. (Please see this, written by a Yeshivat Maharat student who points out the apparent contradictions between her Open Orthodox education and YCT's present actions.)
Rather than continue on its path of forging ahead with ordination for openly homosexual people and celebrating gay relationships, YCT leadership would do well to instead promote the type of lessons that are presented here by Rabbi Avraham Edelstein.
The foundation of Torah life is not personal rights, but is, rather, surrender to Hashem. I must again invoke the words of Rav Soloveitchik zt"l from a 1968 address to RIETS Rabbinic Alumni (published here on pp. 113-119), in which the Rav noted that the Torah records that the Patriarchs erected altars, but usually omits mention of sacrifice thereon:
Apparently, the mizbe'ach (altar) of the Avos (Patriarchs) was not for the purpose of offering a live sacrifice. The mizbe'ach symbolized submission, their own surrender. Because the highest sacrifice is not when you offer an animal. It's very easy when you offer an animal. The highest sacrifice is when man offers himself.

What do I mean "offers himself"? The Torah hated, condemned, human sacrifices… It's one of the most reprehensible abominations. Yes, physical human sacrifice was rejected, but spiritual human sacrifice – submission and surrender, acceptance of God's will, to abide by His will even if His will sometimes runs contrary to our aspirations, His will sometimes makes no sense to us – [that was valued and required]. We can't understand it, it's incomprehensible. We are full with questions, we can point out so many contradictions. [But] if we surrender and submit ourselves, actually this is the highest.

And that's what Avrohom (Abraham) taught himself, and he taught others. This means "vayiven sham mizbe'ach" ("he erected an altar there") actually. Whom did he sacrifice? His own independence, his own pride, his own comfort, his own desires, his own logic, his own reason. He believed. If one believes, it is an act of surrender, sacrifice…
Rather than trying to fit the Torah into contemporary values, we must submit to the Torah's own eternal values and make them ours.