After Beit Shemesh: What Has Changed, What Hasn't, and What Shouldn't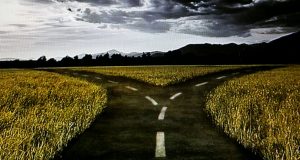 You'd think that they were talking about the much-touted red wave of the US elections. In the aftermath of the Beit Shemesh mayoral upset, all sorts of pundits are weighing in about why thousands of haredim[1] disobeyed orders to vote for the incumbent.
Was this a one-off, owing to unique conditions in Beit Shemesh and Ramat Beit Shemesh? Or is it evidence of a spiritual erosion of a community that used to think of nothing but the good of the Torah collective to which it would gladly sacrifice all their energies and possessions?[2] Have some of those cashiered that ethereal realm in favor of the blandishments of a bourgeois life-style?[3] We might not have the answers to these questions just yet.
We probably, however, can forcefully reject one of the theories, likely hatched to deaden some of the pain of the election results. No worry, some tell us. There were no charedi defections. In yet another iteration of the No True Scotsman argument, they argue that anyone who could vote for candidates other than those for whom they were instructed to vote were perforce not real charedim. They were either Anglos (who don't count, having never really fully subscribed to the true nature of charedism) or other marginals. True charedim did what they were supposed to do. They followed instructions.
This approach should offer no solace at all to the Guardians of the True Faith. Previously, defining some people as outside of the community would have been disastrous to those so labeled. The mere threat of that occurring was sufficient to keep the vast majority in line. That is no longer the case. There are so many of the new outsiders that it does not matter whether they are considered to be in or out of the main body. The point is that, arguably, there is an alternative way to live that overlaps significantly with the older charedi life-style. Previously, people were told that they could either opt for a single, charedi "Torah-true" life style, or something different that they were told was hopelessly diluted and compromised.[4] Given this binary choice, hundreds of thousands of people made what to them was an easy choice.
By now there is an alternative. Between the Anglos, the "blue shirts,"[5] the growing number of charedim with academic training, the skeptics and those with internet connectivity, a critical mass of people has developed. These are Jews who enthusiastically embrace some of the key elements of charedi life, while they have let go of others. It doesn't matter what people will call the members of this group. Calling them followers of the Flying Lokshin Monster will not make them go away or serve as less of an attraction to frum Jews trying to figure out where they fit in.
Is this good or bad? Rabbi Berel Wein has often repeated one of his rules about studying history: when you are too close to an event, you can't really understand it properly. Looking at the election from our precarious position, it would seem that there are opportunities and dangers ahead.
For many Western-style charedim, the events have to be met with some optimism. They were told when considering aliyah that they had to be prepared to fit into "the system," or wreak disaster upon their families. If they could not drop some of their "American" values and bow to the expectations of the native community, they would not be happy, and they would endanger their children. Many did so successfully.
Many, however, thought they could, but failed. Many live lives of contradiction, playing along with practices they find abhorrent. They have been told that practices that were considered perfectly permissible and healthy in the US (like children playing basketball, or men making a living) "don't pahs" / are simply unseemly for bnei Torah. They have read countless pronouncements in the name of "gedolim" that seemed bizarre to them, offered without any explanation, offered without any assurance that they were authentic, and that often contradicted each other. If they spoke of the slightest hesitation or unease about some practices, they were told that acting to the contrary would mean the dismissal of their children from local schools, and ruining their marriage prospects.
They have been told that they had a right to cast a ballot – but not to choose for whom to cast it – even when they had strong opinions. The choice was to be made by others. They watched their own local rabbonim bow to pressure. While they initially took a particular position, they were forced by rank intimidation to fall into place.
When some of these Anglo charedim pointed out blatant lies that were spread about candidates and issues, they were told, "Oh. We forgot that you are Americans, who still care about emes /truth." When all else was insufficient, the party operatives pulled out their piece de resistance: If you vote the wrong way, you will be subject to a curse from R. Chaim Kanievsky. There was not the slightest inkling that R. Chaim – whose undisputed breathtaking grasp of Torah combined with his personality demand that he live far removed from the quotidian events of the rest of us – said any such thing, or knew anything about local issues other than what he was told by askanim. But they were not going to take any chances.
Some simply didn't vote. Others did what was expected of them, but paid a huge price. They realized that the Yiddishkeit of reason, of individuality, of deracheha darchei noam / its ways are the ways of pleasantness[6] that they had lived in the past had been taken away from them. It had been replaced by something dark, foreboding, and sinister. When they didn't realize it, their children did. They grew uncomfortable with a Yiddishkeit that had to rule, in the final analysis, by intimidation alone, rather than by the power of its arguments. Where had they traded the emes of Jacob, they wondered, for the tactics of the Jacobins?
For anyone in the group above, the Beit Shemesh election holds out hope for a future in which they can enjoy the intensity and commitment of a charedi lifestyle while freeing themselves of a stranglehold that is choking them.
Some saw the elections as sounding a death-knell to the idea of daas Torah. After all, people ignored it, and did what they wanted. Such a conclusion is a stretch, and likely comes from a bit too much enthusiasm from those who entirely reject the concept.
That is not to say that it is smooth sailing ahead for the ship of daas Torah. There is no compelling reason why what happened in the US cannot happen here – namely, the replacement of belief in daas Torah to paying lip-service to the concept. Some pointed to the revolt of Lakewood voters a few years ago against the election suggestions that came from the Yeshiva administration as a watershed moment. (Note: Even in Lakewood, no one demanded that people vote a given way. They only suggested.) In reality, though, signs of the weakening of the concept were to be found everywhere. The US is full of people who use the term liberally, and ignore it just as frequently. There are of course many wonderful people who are full of temimus and yiras Shomayim who hold fast. But they seem to be in the minority, when looking at yeshiva-trained people. Many more have been bloodied by encounters with the daas Torah concept taken to an extreme beyond where it was in previous decades. They have not been able to pony up the "al yemin shehu smole" in the light of incomprehensible pronouncements about parnassah or the necessity for a Jewish army, cancelled concerts, slow-moving progress on dealing with abuse, and too many Kupat Ha'ir campaigns built upon a conflation of the ridiculous with nebulous segulos. I would venture that far fewer than fifty percent of yeshiva-trained people could name the present members of the Moetzes Gedolei HaTorah, and when enlightened to several of those names, would react with anything more than bemused cluelessness.
We live with a generation of people who have become cheerleaders outwardly, and cynics in the privacy of their homes – or the anonymity of the comment box.
Will the same happen in Israel? One major Torah figure told me recently that he believes that it already has – that a huge number of Israeli charedim talk the talk, but do not walk the walk. They have jettisoned all practical belief in Torah leadership. He bemoans the fact that by pushing for an absolutist form of daas Torah, people have thrown out Torah authority as a working principle in their lives.
Therein lies the challenge to some of us: to try to convince our families and our talmidim not to throw out the Torah authority baby with the bathwater. We need to reacquaint a new generation with the concept of daas Torah as it was known a scant few decades ago. All parts of it are built on the treasured, fundamental assumption that a special kind of wisdom penetrates the personality of someone whose brain and soul have been immersed in the waters of Torah for decades. That special wisdom – sometimes coupled with an additional element of the siyata d'Shmaya / Divine assistance vouchsafed the manhig of a large group of people – makes the genuine Torah personality worthwhile consulting on many issues, including ones not immediately related to Abaya and Rava. However, that wisdom is not to be confused with prophecy. It cannot replace accurate information about the facts, or substitute for the specialized background necessary to render judgment in many situations. It presupposes that the pipeline of information to the Torah authority is not deliberately clogged by a group of gatekeepers, often including people and relatives who have much to gain.
Furthermore, daas Torah comes in many varieties. Daas Torah is an advantage, a tool. It is not an oracle. The daas Torah of two talmidei chachamim may lead them to opposite conclusions, leaving people with a good deal of latitude in making up their own minds.[7] (An important exception is a matter about the general orientation of the Torah community, about which all , or almost all, senior Torah authorities agree. In that case it can be argued that ordinary Jews are required to fall in line and respond to the leadership of the baalei mesorah. This does not happen every week.)
Alas, it is necessary to state that truly following daas Torah today necessitates corroborating that those who are quoted actually said anything at all. The genuine followers of daas Torah are those who heeded Rav Elyashiv's zt"l instruction, "Never believe anything said in my name unless you hear it directly from me." Others have said the same.[8]
I hope that I can be excused for being optimistic. It just could be that we are on the cusp of a breakthrough in diversity of Torah life in Israel – one that could allow for less suffocation, more individuality, options in children's education – and the paving of the way for more Americans to consider aliyah. We need to seize the moment, and nurture it responsibly.