Not Being Accepted as a Female Rabbi, and #MeToo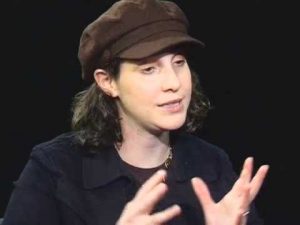 In a recent New York Daily News article, Rabba Sara Hurwitz, one of the two female clergy members at Hebrew Institute of Riverdale (HIR) and dean of Yeshivat Maharat (the Open Orthodox rabbinical school for women, which is housed at HIR), writes that:
… the Orthodox Jewish community is also a male-dominated "locker-room" where women are harassed, demeaned and marginalized.

When women are shut out of leadership positions, silenced — and, worse, made invisible — it is easy to objectify us…

Some congregants even left the synagogue when I was ordained, despite there being no Jewish law that prohibits women from assuming clergy roles.
Before even getting to the substance of the matter, it is a chillul Hashem and quite damaging for someone to malign the Orthodox community in a secular paper read by a very wide audience of gentiles and non-Orthodox Jews. If the author had a complaint against the Orthodox community, why was that complaint not shared within the Orthodox community, rather than being aired before millions of outside readers, many of whom will now have one more reason to shun Orthodox Judaism and to dislike Orthodox Jews? Not to mention the fact that sharing these blistering accusations against an entire community with those who cannot do anything about the matter constitutes a profound case of lashon ha-ra…
Ms. Hurwitz in large part bases her allegations of harassment, marginalization and being shut out on a rejection of female rabbinic status, adding that "my experiences are shared by other ordained Orthodox women in leadership positions, who have told me stories of being marginalized or having crude and insensitive comments directed at them. "
As bad as these insults may have been, they have nothing to do with sexual harassment. And for Ms. Hurwitz to equate rejection of female clergy and concomitant (and unacceptable) personal disparagement with sexual harassment is a grave insult to the problem of sexual harassment. In fact, Ms. Hurwitz' argument not only demeans sexual harassment, but it further unfairly accuses those who do not agree with her professional religious path (notwithstanding the nasty way that these people may have expressed their feelings) as enabling a culture of sexual harassment.
People need to act with derech eretz, but not every insult is a manifestation of sexual harassment.
Moreover, when people do not accept the concept of female clergy, it is not based on chauvinism, but on broad-based, consensus rulings from the generation's preeminent halachic authorities, who have stated in no uncertain terms that women may not serve as Jewish clergy. (Please see this RCA resolution, which specifies that women may neither be ordained nor hired by Orthodox institutions as clergy, and this OU rabbinic panel ruling, which states that synagogues should not appoint women to serve as clergy.) Ms. Hurwitz is well aware of these rulings, yet she disingenuously presents the issue of female clergy as clearly permissible, and then proceeds to use rabbinic rejection of female clergy as a basis for claims of harassment. For shame.
This Chanukah season, let us instead take lesson from the Chashmona'im, who fought for Divine truth, adherence to Torah standards and purity in Avodas Hashem.