News and Essays In and Out of Orthodoxy – Parshas Shelach 5776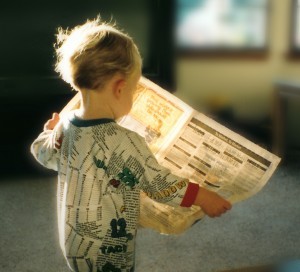 Rabbonim Issue Call for Action on Child Abuse and Molestation and Call to Action
Judaism: Behaalotcha (Diaspora): The gap year – A must-read.
The Bostoner Rebbe of Beit Shemesh, zt"l
Rabbi Avraham Yaakov Finkel z"l
Rabbanit Yael Cohen, a"h and Rebbetzin predicted her own death
Chabad rabbis oppose modern Orthodox eruv in Crown Heights and Rabbi Heller: Crown Heights Eruv Is Reform Judaism
Chief Rabbi responds to Abbas' incitement
Ivanka Trump and rabbinic corruption – The takeaway here is the opposite of what is argued; the GPS geirus program must be supported and insisted upon, rather than leaving geirus in the hands of every individual rabbi with his own standards, no matter how good they may be.
How a Principal's Speech About Orlando Is Comforting LGBT Students in Orthodox Schools – I am quite uncomfortable with this. People with same-sex attraction should be privately counseled and worked with, but when a message is taken to defend public LGBT group identity, it is another story. (Please see the video and its caption, as the Tablet article does not adequately describe the speech.)
The formerly Orthodox American Jews: The stricter they were, the farther away they run – This study does not take into account one very major factor: mental health. Although people leave Torah observance for various reasons, in many cases there is an underlying mental health element. I have no idea how prevalent it is, but we have all seen it, and its omission here means that we do not have the full story.
Secret minutes of Yemenite children affair to be published and 'Yemenite children affair' awakens
Why 100 NY Jews Brought Goats to This Moroccan Village
'Google of the Bible' launches after five-year development
A glimpse into Azerbaijan's hidden all-Jewish town
I was made to feel like a mass murderer over female ordination, says women's seminary founder – A quote that appeals to the emotions rather than to the substance of the issue at hand. Please also see the end of this article.
When receiving semikha becomes ritual – Circular logic: Ordaining women as rabbis is a legitimate ritual because we decided it is and invented it.
A TRADITIONAL SCHOOL OF YEMENITE RATIONALISM
God must not be our top priority, says Orthodox rabbinical revolutionary
God is ALWAYS First! (A Response to Rabbi Hartman)
Readers should please note that the omission of any newsworthy and topical articles or essays does not imply that these articles or essays were felt to not be of import. (For example, this important article.) Rather, articles and essays which have already very much "gotten around" are often not featured, unless there is some added commentary or follow-up.
Last week's installment of Weekly Digest – News and Essay In and Out of Orthodoxy can be viewed here.