Weekly Digest – News and Essays In and Out of Orthodoxy – Chol Ha-Moed Pesach 5776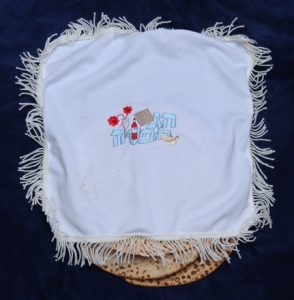 Watch: Early Lakewood Cheder Memories by Rabbi Aron Stefansky z"l
How I Survived a Humvee Explosion in Iraq
Beis Yitzchak Volume 57 – Just published
Passover at Disney World? Why some Jews are traveling for the holiday – As Passover vacations become more popular, some worry that the move outside the home can diminish the family-centered religious holiday.
Tens of thousands hear priestly blessing at Western Wall – VIDEO
Women of the Wall eschew priestly blessing at Western Wall holiday services
Op-Ed: Why the Rabbi said: "Eat bread on Passover"
Defends RCA – My letter to the editor in The Jewish Week
Watch: An Inside Look at Kedem Grape Juice
Orthodox Areas in NYC Outliers on Primary Day
Last week's installment of Weekly Digest – News and Essays In and Out of Orthodoxy can be viewed here.