New Contributions By Kiruv Superstars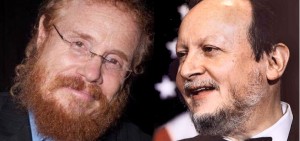 The way we reach people changes all the time, but not the creativity of the real superstars. Here are two recent contributions by some of the most talented people in the world of kiruv, Rabbis Ephraim Buchwald and David Aaron.
One piggybacks on the current interest in an overheated political season to sell Shabbos to young people.
The other takes a simple analogy that others would overlook and uses it as a vehicle to convey some of the most profound approaches we can take about the nature of G-d in an easy to digest manner.