Weekly Digest – News and Essays In and Out of Orthodoxy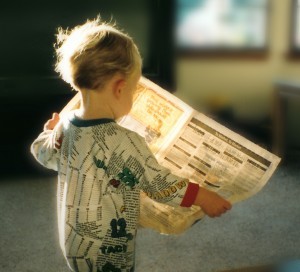 RYK:
Rabbi Francis Nataf (in the linked essay) repeats an oft-cited critique of progressive Modern Orthodoxy: that we do not have "red lines."
We of course do have red lines, Rabbi Nataf.
The disagreement between us and the conservative wing of MO is about the adjudication of heresy ("red lines"), not its definition.
Denying the divinity of the Torah is heresy, unequivocally. Nevertheless, how to prosecute such denial is a matter of serious disagreement between us and RWMO.
They think we should blindly follow precedent; we profoundly disagree. Our social and religious reality makes twenty first century heresy unique and without precedent. It, therefore, requires its own set of rules and considerations.
YCT graduates who crossed those "red lines" are not alone, they represent a general trend in Orthodoxy. Traditional dogma has lost its resonance for many in our community. A wrong and impulsive response will placate the few but turn away the many.
An appropriate decision on a matter of such significant consequences to our community will, therefore, take a very long time. Understanding the interim silence as acquiescence is unjustified and a misinterpretation of the facts. (See link for further elaboration: http://www.jewishlinknj.com/index.php… )
RFN:
Rav Ysoscher Katz, Thanks for responding to my article and clarifying certain points. Btw, I never wrote that OO has no red lines. My point is that there are a whole host of people who are not likely to write on your timeline that have become very confused about where YCT stands and I don't think the response to that from the yeshiva has been effective so far. You may well need more time to articulate a proper response, but if you wait too long you may find that many people will no longer be waiting around to hear it. I don't plan on posting again to this thread but look forward to continuing the conversation.
(My two cents: OO has consistently tolerated the crossing of red lines and has even defended it. In fact, much of the crossing of red lines has occurred on the part of OO leadership itself. Readers are advised to consult this, among many other essays and critiques on the subject. I must again emphasize that my stance relates to solely to hashkafa and is not directed at anyone on a personal level. – AG)
Last week's installment of Weekly Digest – News and Essays In and Out of Orthodoxy can be viewed here.