Truth Means More Than Numbers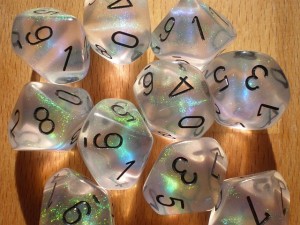 Despite the great efforts of great rabbinical leaders and explicators of Jewish thought and belief, every generation has seen Orthodoxy lose the fealty of numbers of young people during their lives, meaningful demographic losses. The approach of one Rav may have been different from that of another, but the historic result was the same: young people abandoned Orthodoxy for reform and other secular passions — even as other young people, in Reform and secular associations, abandoned those sectors, some in one direction to become Orthodox and others to disappear from Judaism completely. In the spirit of the times, with the allures of the secular West, serious numbers and percentages of young Jews abandoned. And yet today we regard as heroes of our history all the Torah Sages and role models who tried their best — Rambam in Moreh Nevukhim, Rav Yehudah Halevi in Sefer HaKuzari, through modern efforts ranging from those of Rav Shamshon Raphael Hirsch to Rav Ezriel Hildesheimer to the Sridei Eish. We do not cast aspersions and "blame" them, saying that it was their "fault" that so many abandoned, or even that they contributed to lost souls. Rather, we revere them deeply, are indebted to them and honor their memories profoundly for having held the fort, toed the line, and tried their best to make authentic Torah Judaism comprehensible to those willing to comprehend. They preserved our Torah and our Mesorah in some of the darkest hours of spiritual abandon.
We lost young people up-and-down Sefer M'lakhim, both Aleph and Bet. We lost young people in Bavel, where intermarriage was rife soon after our expulsion. We lost young people in Eretz Yisrael to the Hellenists and the Sadducees, among others. We lost young people to Shabtai Tzvi and, just-plain, to history. As a minority overwhelmed by the lures of the predominant societies and majority cultures into which we were merged, we always have lost people. Neither Rambam nor the Kuzari nor Rav Hirsch nor Rav Hildesheimer nor the Sridei Eish could stop it, and we do not blame any of them an iota. They each tried their best to protect the fortress and foundation of Torah. They did what they could. It was "not enough" to stem the tides, but they preserved the foundations for generations to come. And we sadly have come to understand that some losses are the price of Exile.
Rav Yosef Ber Soloveitchik arrived in Boston in the early 1930s. Today's Modern Orthodox Jews, like me, do well to remember that we continued losing enormous numbers of young impressionable American Orthodox Jews during the 1930s, 1940s, 1950s. American Orthodoxy's losses became so precipitous that Marshall Sklare, that era's preeminent sociologist of American Jewry, literally predicted in writing, during the late 1950s, the impending virtual disappearance of all Orthodoxy from the face of America by the mid- or late 1960s. Yet none of us "blames" Rav Soloveitchik as a "failure" for not having "found the formula" for those thirty-plus years — and that is a pretty long time — to accommodate the sociological urban trends of Levittown and the pulls of America. None blames him for "obstinacy" or "lack of nuance" and "bringing about failure" by virtue of his refusing to find permission for mixed seating during prayer. Rav Soloveitchik stood unequivocally on the subject of mechitzah. None blames him for his "failing" to find a way to permit driving to shul on Shabbat once people started moving out to the suburbs of Levittown, for his "failing" to find ways to "accommodate" so that young Orthodox Jews would remain in the fold and not run to conservative temples. Rather, he held the line at Mesorah, even knowing that such a stand would result in some abandoning Orthodoxy for non-Orthodox temples.
He was not about being "cool" and "fitting in" with the times, dancing with foreign clerics and penning op-eds in secular journals that would tear down institutions of normative Orthodoxy. He was about teaching that a shaliach tzibur should say "Hashem s'fatai tiftach u-fi yagid t'hilatekha. . . " out loud during chazarat ha-Shat"z because the Gemara in Brakhot teaches that there is no interruption between Geulah and Tefilah, and that sentence inferentially is part of Tefilah — so it should be part of the formal out-loud repetition. He was about where the comma is in the Shaliach Tzibur's recitation of Birkhat Kohanim — after m'shuleshet. He was about being careful to hold the etrog separately in one hand, while holding the lulav bundle separately in the other, even when walking around the shul during "Hoshanot." He was not concerned that young people might respond painfully and cynically to devoted attention on halakhic minutiae:
"What difference does it make! How can you be so focused on such picayune matters as a comma at a time when we are in Vietnam? At a time of a burgeoning women's movement? With Sally Priesand ordained as the first reform woman rabbi in 1972 and Amy Eilberg as the first woman conservative rabbi in 1985, and change taking place all around, who careswhether we repeat a word here-or-there when singing the davening? Who cares whether theShat"z should wait, when he gets to Modim, for the tzibur first to recite their Modim d'Rabbanan? What difference does it make? Is that what it means to be Orthodox? THAT's what consumes thought and discussion amid the upheavals of the Martin Luther King and Robert F. Kennedy assassinations of 1968? A comma? Repeating 'shomrei-shomrei-shomrei' in a paragraph melody? Where in the world are the priorities as a generation turns on, tunes in, and drops out? When will we ordain women the way they do Sally Priesand and Amy Eilberg? We are losing half our population, half the leadership, half the wisdom, half the skills."
Indeed, in the face of arguments that "we can't go back to the Middle Ages. It is 1985 already! How can you write off half the Jewish population?" Rav Soloveitchik even ruledagainst women serving as congregational Presidents.
We grasp that Bob Dylan may have been taking a great many young people with him on his journey from Robert Allen Zimmerman, and maybe Rav Soloveitchik was not saving them when he instead held a regular weekly mass Torah shiur for the lay public, but we also grasp that they were leaving anyway — and he was laying the foundation for our future generations to have richer Torah institutions in America. He drew clear lines. Those who abandoned Orthodoxy for non-Orthodox expressions did so. And so it was.
Rav Soloveitchik was greater than the moment. Others among the great Gedolei HaDor of the past century, those who built Torah Vodaas and Lakewood and Ner Yisroel and Mir and Telz and so many others, all understood that Torah greatness is measured not by how many young people one "fails" to "keep in the fold" by bending the halakha and mesorah to accommodate the times, but by the heroic willingness to stand firm on the basics.
Our way is not the short-sighted limited vision of crumbling in the face of the moment,haplessly seeking to rein in people who are leaving anyway. Rather, ours is the way of affirmation, affirmation of what we believe and know to be true, and affirmation of ourmesorah.
It takes courage to inform and educate, to be a rav and a leader. That was Shaul HaMelekh's tragic flaw, telling Shmuel HaNavi that he just had to give in to the demands of the masses, to save the best sheep and cattle taken from the Amalekites "because I feared the people and so I hearkened to their voices." (15:24) Shmuel responded to him: "Though you be small in your own eyes, you are the leader of the tribes of Israel." (15:17)
That's who we are. That's what we are. That's where we stand.
Rabbi Dov Fischer, an Adjunct Professor of Law and a consultant on secular legal affairs, is a six-year member of the Rabbinical Council of America's Executive Committee and is rav of Young Israel of Orange County, a Modern Orthodox congregation in Irvine,California. His writings can be found at www.rabbidov.com .