Yoatzot: An Exchange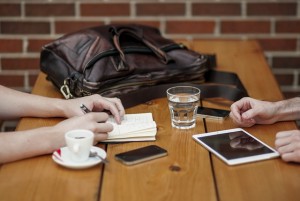 Shoshanna Jaskoll submitted a characteristically passionate article for consideration, this time on the hot-button issue of yoatzot halacha, women trained in hilchos nidah who serve as information intake points, advisors, and more in a very sensitive area. We thought that the article (coauthored by three colleagues) would make an excellent springboard for discussion.
Because their roles are far more circumscribed than the rabbahs/ maharats etc (whose legitimacy has now been rejected by a numerical supermajority of the Orthodox world, including both the haredi and mainsteam Modern Orthodox camps), yoatzot have met with far less hostility. The recent historic[1] RCA resolution rejecting female clergy deliberately did not draw a bead on yoatzot, although it did not vote approval either. Many of those who voted their disapproval of rabbahs (really, their spurning of Open Orthodoxy) would never have voted against yoatzot. Yet their were others who refused to vote for the resolution because they had expected it to distance the community from yoatzot as well!
There is little question that the issues surrounding yoatzot are more nuanced and complex than those driving the rabbah question. We are going to present the piece submitted to us by Ms. Jaskoll et al which makes a powerful case for their acceptance, and will help people understand that whatever they conclude,yoatzot should not be summarily dismissed as rabbahs by different names. We will follow the piece with some counter-arguments and hesitations. They are not meant as a rebuttal, but simply a laying bare of some of the disquiet expressed by some with a different perspective. I relied on several sources for these bullet points; they are not all of my manufacture. To the likely chagrin of some of my friends, I have to say that this man's inner jury is still out on the question.
Commitment, Engagement and Responsibility: The Role of Yoatzot Halacha

In response to backlash against the RCA's announcement that disqualifies women from serving as official clergy in synagogues or other Jewish institutions, Rabbi Avraham Gordimer emphasized a point. He wrote:

"The drafters purposefully did not want to convey an opinion about the propriety of Yoatzot programs and the like, as the RCA has no position on the matter, and many RCA members, this writer included, are not in favor of such programs. This is a critical point of clarification that must be made and publicized."

We feel compelled to state: It is simply incomprehensible that there are still those in the Orthodox Jewish world who are opposed to Yoatzot Halacha. For more than 15 years, learned, frum, God-fearing women have provided a much-needed alternative for women observant of taharat hamishpacha, who until now had no choice but to bring their intimate apparel and intensely personal questions to men for examination.

For an indication of the kind of difference that these women have made, and to illustrate just what Rabbi Gordimer 'is not in favor of', here are just a few testimonies of women's experiences.

"I had to call the rabbi after my wedding night to determine if I was actually in niddah or not, which required me to tell the rabbi what we did, how we did it and how it made my body feel."

"I had just delivered at 21 weeks, and I was desperate to be out of niddah, desperate for comfort and to move on. I needed to get to my rav before sunset so I wound up on a highway with him holding my underwear up to the sun to get an answer."

"I was due Yom Kippur, was already in early labor erev Yom Kippur and needed to know what I was allowed to do for personal hygiene on Yom Kippur as a yoledet. The rav didn't quite understand, I needed to explain… I really needed to speak to a woman about this. It was so awkward."

"I once called to ask a simple question and the rabbi asked for my name to which I questioned why my name was at all important in relation to the question….He said he would not answer without knowing who I was. I told him that if he doesn't just answer the halachic question I would not ever come to any rabbi to ask again. He continued to refuse so I hung up."

"I never asked niddah questions before yoatzot. I just considered myself a niddah every time. We are taught to be so modest, and then expected to discuss private details with a man? I couldn't do it."

Yoatzot provide a vital service to women who voluntarily, out of ahavat and yirat shamayim, expose the most personal aspects of their lives for inspection and regulation. Thousands of women repress the very modesty that has been ingrained in them from the time they were girls in order to air the most intimate details of their bodies, cycles and sexuality for the sake of heaven.

There is no doubt that the availability of knowledgeable women to turn to encourages women to grow in observance of mitzvot, attain a greater understanding of halacha, and deepen their appreciation of Torah.

Women who shied away from asking questions too embarrassing or difficult to explain to men are willing and able to approach knowledgeable women who understand.

Women who were inappropriately strict because they did not want to ask intimate questions can now resume marital life with their husbands with confidence.

Women who suffered from "halachic infertility," where the very observance of halacha impeded conception, as well as women who felt alienated and frustrated bytaharat Hamishpacha, even to the point of giving it up entirely, now have an address for halachic assistance and comfort.

How can this be a bad thing?

The yoetzet hotline for halachic questions fields between 30 and 40 questions each night, not including calls made directly to independent or community yoatzot. Approximately 16,000 questions have been catalogued on Nishmat's website, which gets an average of 300 hits per day. Indeed, it is likely the largest repository of halachic responsa on taharat hamishpacha in the world.

When the Nishmat hotline started logging calls, the most surprising detail to the Rabbi in charge was the length of the phone calls. In the Rabbi's vast experience of answering niddah questions, the average length of a conversation was between 1 and 2 minutes and it was always over as soon as possible. The average yoetzet call was 15 minutes. The quality of the answer was on a totally different level.

Dr. Deena Zimmerman, Yoetzet Halacha and Director of www.yoatzot.org, as well as Medical Supervisor of Nishmat's Women's Halachic Research Institute, expounded on the significance of the program.

Firstly, the need for yoatzot is apparent. To illustrate: in one particular community, the rabbi had been hearing 5-6 questions on taharat hamishpacha over the course of a month; when a yoetzet joined that same community, she received 5-6 taharat hamishpacha questions per DAY. The number of questions skyrocketed when the voice on the other end of the line belonged to a yoetzet.

An unintended but sorely needed outcome of the advent of Yoatzot is the emergence of healthy dialogue regarding sexuality within the frum community. From women's health to the halachot of birth control, a staggering ignorance of vital issues leaves women disempowered and dangerously uninformed. So many women, based on previous partial information, assume that birth control is always assur or that every drop of blood renders one a niddah, regardless of circumstances. This leads to inappropriate stringency, immense frustration and being dangerously overtaxed to the detriment of the entire family.

A story to illustrate how this occurs: One woman gave birth to a 26-week-old baby and assumed that it was assur for her to use birth control post-partum. She didn't even ask. It was by chance that she spoke with Dr. Zimmerman, who helped her better articulate her circumstances so that she could speak to her rav with greater accuracy. With a newfound understanding of which details were halachically significant, she was able to convey the relevant information to her rav. She received the heter and was able to focus on and care for her premature infant.

The laws and requirements of taharat hamishpacha can be very difficult, intensely stressful and induce great self-doubt in the women who uphold it. It is helpful, therefore, that, as women, Yoatzot provide an understanding ear and know the right questions to ask in order to determine ways to alleviate some of the difficulty.Many inquiries to the hotline and website begin: "I hate this mitzvah. It is ruining my marriage and my sanity. I cannot get clean. I cannot take this anymore." Yoatzot patiently work through these issues with the women, discussing the specifics and details– often very intimate details that the women were unable to share with their rabbis or even their own husbands.

The yoatzot, who have devoted two years (logging in over 1000 hours of intensive study) to train under rabbinic authorities in taharat hamishpacha, help couples navigate the complexities of each case within a halachic framework. Thousands of relieved couples have benefited from the invaluable service they provide. Instituting yoatzot as part of a shul or community strengthens the community, Judaism, family and taharat hamishpacha.

Given the yoatzots' specialization in Hilchot Niddah and the practical applications of these halachot, they are much better equipped to deal with these specific issues than the average rabbi. They have passed rigorous exams on the topic of shimush and niddah. These scholars have been chosen for their extensive Torah knowledge, leadership ability, and deep religious commitment to serve as a resource for women who are more comfortable discussing very personal issues with another woman.

The service provided by yoatzot, each of whom has received extensive training from experts in modern medicine and psychology (including gynecology, infertility, women's health, family dynamics, and sexuality), is a profound contribution to contemporary Jewish life. These women educate and guide, advising us through the dynamic of taharat Hamishpacha. They field thousands of inquiries that may very well have gone unasked, they consult on a woman's behalf with rabbinic authorities on particularly sensitive matters, and they provide an unparalleled understanding of matters that are uniquely shared among women.

To say that yoatzot are anything but a tremendous addition to Jewish life is to ignore the profound social, halachic, and educational contributions that yoatzot have already proven in the frum community. It also suggests reverting back to a time when Torah observant women's needs were simply not sufficiently met.

How many women avoid going to their rabbi with questions because of the deep shame they feel discussing intimate details with a man? How many women do go out of a sense of religious duty, but still suffer from the embarrassment and unable to give complete details do not get the proper respomnse? How many women assume birth control is forbidden, regardless of circumstance? How many believe that any colored discharge renders one a niddah? How many faithfully cling to every stringency as instructed to them by their kalla teachers, though their bodies have changed or circumstances are different?

Opposition to yoatzot halacha begs the question: Exactly what are you saying to Jewish women when you angle to remove the very thing that meets their deep needs and enables so many to keep one of the most sacred and pivotal mitzvot?

Moreover, if you do away with yoatzot, what substitute will you provide that will accomplish all that they do for women, the community , and the observance oftaharat hamishpacha in their stead?

Shoshanna Keats Jaskoll lives in Ramat Bet Shemesh with her family and writes extensively on women and Judaism and other contemporary issues. She works with dozens of nonprofits and businesses to help them craft their messages and works overall for the betterment of society.

Tamar Weissman is an author and lecturer on Tanach and Halacha at the Midrasha in Bar Ilan and Bet Midrash Emunah

Rachel Stomel is passionate about social justice in the Jewish community, with a special focus on women's rights and issues of religion and state in Israel. She utilizes social media and organizes events to engage the community in support of causes dear to her.

Anne Gordon has spent many years learning and teaching Torah in the women's institutions of learning of Jerusalem and New York. She is currently the Deputy Ops & Blogs editor at the Times of Israel, and is working on a very slow doctorate in Jewish education.
Here are some of the arguments provided by those with lesser enthusiasm for yoatzot:
It may very well be true that yoatzot have provided a great service to women who were uncomfortable bringing nidah issues to male rabbis. But they have unconsciously performed a disservice at the same time. Many areas of halacha require local knowledge of the personal circumstances of the one asking the question. A local rav, aware of such circumstances, can use flexibility where available because he knows the woman and her family. A yoetzet, often serving an area far from where she lives, cannot. (I know of at least one important area in which the yoetzet lives in another city.) The personal dimension that is often important in psak has become a victim to the innovation of yoatzot.
Many women report that they are uncomfortable asking questions about such private matters to men, and have no hesitations coming to yoatzot. This contention, if true, might make the enterprise worthwhile, trumping all other considerations. That is why many people who might otherwise oppose yoatzot won't do so. But the cure of yoatzot may be short-sighted, for two reasons. First, while tzniyus is a wonderful midah, there are times that it's expression will change. Rav Moshe zt"l and others, asked whether frum women should seek out female OB/Gyn's used to anwer, "Go to the best physician." It must surely be uncomfortable for women to do so. Yet they understand that there is a time and place for everything. We try to convey to our students that bodies are not things to be ashamed of, even if we shun gratuitously displaying them. We teach sugyos in the gemara dealing with all kinds of intimate details. We do this not just because if it has the gemara's imprimatur. Rather, we do this because it is part of proper chinuch that things that are cheapened by pedestrian exposure are elevated when they become part of Torah. Conversation that is ordinarily nivul peh becomes holy Torah in the proper context. High school girls occasionally hear some topic that would ordinarily never be discussed nonetheless mentioned by a male halacha teacher. They can see him avert his eyes, and use every circumlocution in the book, but nonetheless address the issue because it, too, is Torah. Through this, they learn about the fine art of euphemism – but also absorb that, bottom line, the Torah addresses all aspects of life. If there are women who find it so completely demeaning to discuss intimate issues with a male rav, perhaps the solution ought to be better chinuch. We perhaps need women who can reassure other women that asking a shaylah of a rav should not be seen as a violation of her sense of tzniyus.
Additionally, there is an argument in favor of preserving the old system of asking questions of rabbonim who have specific training in hilchos nidah, even if we reject the previous argument as bearing the imprint of Pollyanna. Again, all things being equal, traditional protocols call for going to a local talmid chacham. (If that talmid chacham is not quite what he ought to be in halachic expertise, he ought at least be someone with enough background to both recognize a good question, and have access to someone greater than himself.) If despite the argument of the previous paragraph, women decide that they cannot overcome their personal discomfort, the solution still may not be yoatzot. When I learned in kollel, the mashgiach had a particularly strong background in ma'aros. Scores of young couples asked lots of questions. Never did a woman, to the best of my knowledge, ever have to face the mashgiach. Her husband brought the question! Many decades ago, rabbonim got into the habit of leaving drop-boxes in front of their houses, where ma'aros could be left discretely, with the shoel(es) identified only by a number. (I heard that it was Rabbi Dr Moshe Tendler, shlit"a, who first worked out such a system in Monsey.) If the rav wanted more information, he could use a call-back number, but preserving the woman's anonymity – and modesty. While the authors cite some terrible stories of rabbinic overstep of propriety, the solution may be fixing the problems, rather than coming up with a different mousetrap.
The authors speak of women who would rather be machmir than ask a question of a male rav, thus impacting on their child-bearing potential. This is an extremely important consideration, but it cuts both ways. While the yoatzot seem to be very well trained, their background cannot be the equivalent of a talmid chacham who has spent many years learning. I don't know what texts they use. I do know that there are places in which rabbis are trained in Yoreh Deah by lectures on appropriate simanim. I would never go to such a rav for a question in kashrus. If the rav hasn't waded through lots of Yad Yehudah (as only one example), I would not go to him. (Too many rabbis from certain places never heard of Yad Yehudah, and could never manage to elucidate a single paragraph. In some places, they have had enough exposure to learning to know what they don't know, and realize that the phone needs to fill in for the lacunae in their learning. But others completely lack even that sophistication.)
I remember Rav Moshe. I know of children who would not, could not have come into this world without Rav Moshe's extraordinary grasp of halachah, and what he paskened based upon it. He was able to be meikal because he knew everything, and knew it from the inside. We no longer have Rav Moshe, but we have people who can still do much more than those who have memorized lists of accepted decisions in different circumstances.
While some yoatzot realize that they should check with people who have learned much longer than they have, this is not always the case. A yoetzet course of study cannot hold a candle to years (or more!) of immersion in serious learning. A woman can be taught a huge amount of fixed halachah in hilchos nidah, just as a man can master acharonim on hilchos berachos, but not understand the sugya. I'm sure that yoatzot have dealt with the concept to sefeik sefaikah – which figures importantly in so many real-life situations in various arenas of halacha. But I would not want to entrust any halachic issue to someone who hasn't plowed through Yoreh Deah siman 110, and thereby made sefeik sefaikah a good friend, rather than a casual acquaintance. Nor would I ever entrust a nidah question to someone who could not independently explicate a Chavos Daas, or a Sidrei Taharah, on his or her own power.[2]
Summarizing so far, yoatzot may address a need, but they may not be the best way to address the need. There will be some gain, but there will be some loss as well.
People have voiced other objections. While some yoatzot are impressive for their dedication and yiras shomayim, others are less so. In a community charged with tension about women's issues, anyone who shows some overreach produces push-back against her colleagues. There is more than a bit of suspicion, based on what some have said and written, that the aspiration of the yoatzot project does not stop at hilchos nidah, but is a slow-growth (and therefore more responsible) method of moving to egalitarianism.
Suspicions about these motives are fueled by men, at times. A recent article, for example, celebrated the ordination of women clergy by some in Israel. The graduates of one five-year program, he tells us, are "equal in knowledge and skill to their male rabbinical counterparts." Those male counterparts spent years – in some cases many years – in learning day and night, three sedorim a day. But the yoatzot are "equal in skill?" Along the way, the author described the function of yoatzot: "The graduates of that program pass tests and receive the title yoatzot halachah, thus certifying that a questioner could rely on the ruling of that yoetzet." Ruling? We had previously been told that yoatzot wouldn't rule – that they might answer questions about cut-and-dried situations (which are not rulings at all, just conveying information), or take the more complicated questions to a talmid chacham equipped to discern and decide between competing halachic arguments. If the author is correct, opposition to yoatzot will grow.
Some who could not themselves formulate an opinion looked to those greater than themselves. They pointed to important people who have grave reservations about yoatzot, including at least four roshei yeshiva at YU. The reservations of recognized talmidei chachamim remains an obstacle in the path of wider acceptance of yoatzot. Some are looking for more than simply a lack of opposition. Employing yoatzot represents a change in the way we have done halacha for centuries. That does not invalidate the notion in the slightest. But it does call for following the protocol that Klal Yisrael has always used – namely, seeking the imprimatur of gedolei ha-dor, the small cadre of preeminent talmidei chachamim of the generation. There are some fine people who back the idea of yoatzot, but none of them are recognized as belonging to the upper echelon of gedolim. We ought not, the argument goes, change fundamental structures and roles in Judaism, including the issue of who handles various halachic matters, without the full support of gedolei Torah. The Dati-Le'umi community which spawned the project followed the protocol, in securing the blessing of Rav Nachum Rabinowitz, shlit'a. He, I am told, occupies such a position within that community. But for yoatzot to be accepted elsewhere, including the Sephardic, American Modern Orthodox, and haredi communities, support from a wider group of Torah luminaries may be necessary.
[1] Media treatment of the vote and the unfortunate statements of some individuals clouded public understanding of the importance of the vote. RCA resolutions have met for a while with less than rapt attention from the members, drawing around 200 votes, total. This resolution drew 500. And while all the "yes" votes can be assumed to be a rejection of the depredations to mesorah crafted by OO, not all the "no" votes signified acceptance or even tolerance for female clergy. A group that did some follow-up on the vote found that some of those who voted against the resolution did so because they felt that it did not go far enough in distancing Torah Judaism from OO! The displeasure of MO rabbis with rabbahs was, in fact, greater than the small margin leaked/reported in popular media.
[2] Moving away from yoatzot for a moment, learning halacha through a serious of courses rather than depth learnings one of the most serious problems with semichah for women. Such "ordination" as we have seen it represents the complete cheapening of serious learning. Substituting drips and drabs of rabbinic jargon learned in a sub-standard program – which indeed is just as objectionable for the men coming out of the associated institutions – for real facility with Torah content and tools is highly problematic.