A Fascinating Session with Mishpacha Magazine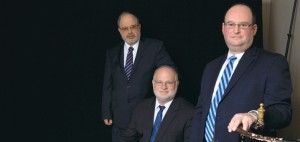 The questions were probing and at times invasive (in a positive way), the discussion was penetrating and on occasion tense, and I came away having learned a ton about the root causes and deeper significance of what is transpiring in contemporary Modern Orthodoxy and its relationship to the Open Orthodox movement.
Last week, the Gordimer residence was privileged to host a Mishpacha Magazine roundtable discussion about Open Orthodoxy, convened and moderated by Eytan Kobre, US Desk Editor at Mishpacha Magazine, with the participation of Rabbi Steven Pruzansky and Rabbi Yoel Schonfeld. R. Eytan challenged us with questions that reflected his intimate familiarity with the history and background of the issues under discussion, pushing hard to get to the true heart of the matter. What emerged was a far deeper appreciation of the subject and the complex factors at play; much of what was articulated was really quite surprising and totally new to me.
Cross-Currents readers who are interested in finding out more should please take a look at this week's edition of Mishpacha Magazine. (Photo credits to Amir Levy of Mishpacha Magazine)