Erev Shabbos in the Throes of Uncertainty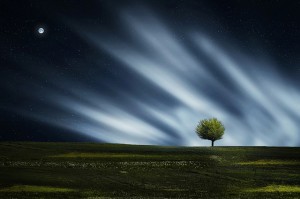 [Harvey Tannenbaum of Efrat not only gets the news out to us junkies faster than the wire services, he often has an angle or two on the human dimension that others miss. He sent this to his private list a short while ago.]
We put away our talit and tefilin in the morning minyan and waited for the last kaddish to be said by the 'baal tefila' who had yahrtzeit today for father, a Holocaust survivor, who also fought in three of Israel's wars before his death due to illness two years ago. I asked Moshe when was his nephew's yahrtzeit from last year's war in Gaza. David was 20 and died from his shrapnel wounds, in October, 2014.
"Yesterday was my nephew's yahrtzeit, one day before my father, his grandfather." I walked home to try and grab a quick breakfast, but had no time after Moshe's answers to remind us of who are our heroes in Eretz Yisrael. I had to take my daughter to Tel Aviv to get her Canadian passport renewed, although she's not going anywhere, and is a proud carrier of three passports by birth to her multinational parents, we decided to get the paperwork done for another 10years.
We began the drive after the 'tefilat haderech' which we say once we get onto the highways from Efrat to wherever in Israel. We have the option of wearing our antiquated bullet proof vests and many of us have the license to carry arms in our rock proofed windows of our cars. We passed the 'checkpoint' on highway 60, where there was an unusually long line of cars for a Friday morning. As we approached 'checkpoint,' we saw two soldiers with their dogs from the 'Oketz' unit (canine)sniffing down an Arab's vehicle as the 9 Arabs stood on the sidelines being guarded by three other soldiers. The dogs began to bark and the Arabs began to shake and as we drove by, the fear in their faces of our trained German Shepherds, was really nachas for the drivers.
We decided to take highway 443 to Tel Aviv. The highway was very empty and it took 45minutes to Tel Aviv without exceeding the speed limits. We approached the exit of 'La Guardia' named after that famous New York Mayor to head to the Canadian embassy. I was shocked that the parking area was empty and the coffee shops around this location were filled with 2 or 3 people instead of the usual 20 or 30 on a Friday morning at 830am.
We finished the adventures with the Canadians and as we got to our parked car, a soldier was standing nearby wearing his tefilin to catch a solo 'schacharit.' Only in Israel, near an embassy and an area of car repair shops and the sports arena across the street from us, would this occur. I waited until he finished his shmone esreh and asked him where is he from and where is he going for shabbat.
The soldier told me that he was going back to base but never misses a shacharit and tries to daven whenever he has 20 minutes. I asked him what yeshiva high school or hesder did he attend before the army? He looked at me and said he is not observant and only puts on tefilin daily. I looked for my windshield wiping sunglasses which were in the car. He stared at me and as he saw a teardrop being shed from my eyes, he asked me why am I sad? I answered that I was not 'sad' but 'proud' to meet a gibor yisrael like him, who had to daven on a street corner in this industrial/commercial/sports arena area of Tel Aviv. He asked me where do I live? I replied, 'Efrat', to which he explained to me that he was one of the hundreds of soldiers who were searching for Gil Ad, Naftali, and Eyal, z'l h'yd last June.
As most of you remember, our son was a classmate of Gil Ad and Naftali at Makor Chaim. How would I drive back to Jerusalem with my daughter after this encounter on the streets of Tel Aviv?
We began our drive to Jerusalem, but my daughter reminded me that 'eema' wanted us to stop and get some items from Hadar Geula, which is known to most if not all of you in Geula.
We parked in Meah Shearim as we thought we'd find the house of the latest terror victim from this week's (*first time ever) terror attack in Geula for a shiva call. We walked and were not able to find the apartment as we began our route by foot through Meah Shearim until Kikar Shabbat, the main 'intersection' of Geula.
I had to stop and ask my daughter is this Friday morning in Geula? The streets were empty, the bakery and fruit stores which are usually filled with locals, tourists, and the usual hundreds of American seminary girls and yeshiva boys, were 'filled' with 2 or 3 customers, and no lines!
We stopped by Gal Paz to look for a new disc and the owners were sitting behind the quiet counters saying tehilim. I have been here in this area for many years on Fridays and it's bustling and packed at this hour with the pre Shabbat shoppers, machers, and merchants.
The special 'tzadekes' who sits near the Hadar Geula store, who has her plate out for tzedaka, and is blind, has her mystical and ritual holiness on her face, where people ask her for a bracha for as many years as I can remember, was not seated outside the store today. We spoke to Moshe, the owner as we entered his empty Hadar Geula store, where is Chana? Chana has not come back to the sidewalk here since the pigua of a few days ago.
The 2minute wait to assemble and pay for the few items of takeout as my wife had requested was a 'record' in the years of the various Fridays that I can remember. Moshe thanked me for coming and told me to 'be careful' in Jerusalem and a safe journey back to Efrat, which he always called, "City of Kodesh"!
We crossed Kikar Shabbat heading back to Meah shearim, and lo and behold there were two Givati soldiers in full gear walking in patrol passed 'Feldheim' store, and heading to the narrow street of Meah Shearim. I watched the faces of the Meah Shearim regulars, some of whom in the past may have shouted out "ZIONI or even "NAZI" to these heroes. Today, they were quiet and I even heard a 'boker tov' from some of the Meah Shearim Toldos Aharon chassidim to the two Givati soldiers.
As we approached our car, suddenly, two young girls (8 years old?), ran from the small alleyway of Meah Shearim near Breslov and 'bumped' into the soldiers. They were very scared and asked the soldiers to protect them. The girls in the very very modest dress code and the braided hair, looked up to the Givati soldier and said she thought she saw an Arab with a knife in her mixed Yiddish/Hebrew accent. I looked across the street and the City of Jerusalem street cleaner with his green vest looked up at the soldiers and the two little girls and with fear in his eyes, called out and identified himself.
His 'knife' was only the shovel that he uses to clean up the not so clean Meah Shearim. The soldiers smiled and knelt down to look at the girls and tell them in Hebrew, "Hashem Yishmor Aleichen, v'anachnu naazor lo."
We sat in our car and I was frozen and soaked from the eyes. The windshield wiping sunglasses were not working fast enough this morning.
We pray for our government to observe the mitzvah of the destruction of 'Amalek' 24/7 here.
It's time for all of you to come home, visit, or move here………….
They will not win over us