SCOTUS on Same-Gender: What It Means; What It Doesn't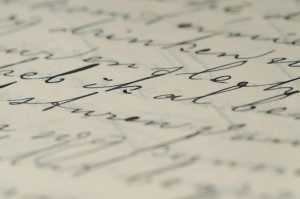 1) It is not true that five members of the Supreme Court conspired to do an end-run against the will of the public and the sense of the Constitution.
Well, maybe the Constitution, if you accept Justice Scalia's remarks. What is certainly true, however, is that to the contrary, SCOTUS mirrored a new reality in public opinion, which came to embrace full marriage rights and recognition for gays. The Court did not impose this; it demonstrated the prediction of the gemara of a time in which leadership would follow rather than lead, where pnei ha-dor ke-penei ha-kelev. This means, according to some, that the dog that seems to be leading by running ahead of the person following at the end of the leash in fact pauses at every fork in the road, looking back to its master for direction. It was the American people whose attitude changed, with a rapidity that startled most of us. Five justices of the High Court, who might have moved more cautiously as they did in the past, were now free to find the will of the people within the Constitution. The people led here, not the Court.
2) It does not mean that Americans moved in the last few years to finally throw off the yoke of repressive religion, and opted for licentiousness, full personal autonomy, and a rejection not only of the yoke of Heaven, but of Heaven itself. That would be too simplistic.
What did happen is that more and more Americans saw a justice argument in granting marriage rights to gays. This justice argument was the only one they considered in some cases, or it trumped the countervailing arguments in others. In fact, most Americans never heard the opposing arguments, whose articulation by people like Ryan Anderson came years after the well had already been poisoned by same-gender marriage advocates.[1] What they did hear was the plaintive cry of gays for recognition, and right to enjoy families like everyone else, and they saw justice in this.
3) Obergefell v. Hodges does not mean the end of the nuclear family.
It does mean that those who champion it – still many tens of millions of Americans – must work harder, because they will be swimming upstream against a cultural current. They will have to be better prepared to demonstrate with arguments and statistics that the presence of two parents of opposite gender confers enormous advantage to a child, and that the commitment to a traditional notion of marriage – heretofore found only in synagogues, churches and mosques – is nature's and society's best method of ensuring that advantage.
It is crucial to keep in mind that shifts in popular opinion are not necessarily permanent. Popular mores can be ephemeral and changeable. (For example, support of full abortion rights has actually declined in recent times. This owes to the tenacity of those who opposed Roe v. Wade, and refused to relent. While not accepting their position, we ought to take a lesson from their playbook.) We should not give up, nor do we have the right to do so. We may have to consider new alliances with other groups of Americans devastated by the implications of this decision, and work with them as allies in winning back substantial numbers of Americans. In time, more and more data will come in about the long-term stability of gay marriages, and the effects that such marriages have upon children. We might get a substantial boost if that data supports our position on the importance of the real marital bond.
4) The Supreme Court decision will mean a rash of hostile actions by the Federal government against those who reject the notion of gay marriage.
It won't. At least not immediately. That will require new legislation or new policies that extend anti-discrimination laws to include those who discriminate against the new-found right to marriage for all who seek it. That will take time, and it might very well be coupled with legislation that allows religious groups and individuals a way to honor their own conscience. In the interim, expect the LGBT crowd to finance more test cases on the local level that will challenge the right of providers to deny services to those whose marriage they cannot recognize, e.g. an observant caterer who refuses to provide food for a sheva berachos for a gay couple.
Then again, there is no assurance that it will take very long for the Federal government to seek such legislation or write such policies. This from Atlantic: http://www.theatlantic.com/politics/archive/2015/06/how-will-the-us-supreme-courts-same-sex-marriage-decision-affect-religious-liberty/396986/
It's unclear how this religious-liberty claim might be interpreted in light of Obergefell; this is one of the "hard questions" that will be raised by the Court's decision, Roberts writes, and "there is little doubt that these and similar questions will soon be before this Court."
The other example Roberts specifically calls out is the tax status of religious organizations that wish to discriminate on the basis of sexual orientation. This was a question that came up during oral arguments for Obergefell: Alito raised a 1983 case involving the evangelical Christian Bob Jones University, which had refused to allow interracial dating on its campus. The Court ruled that the school could not be tax exempt if it maintained its ban; the university accepted the consequences, not changing its policy until 2000. The question, now, is what will happen to the many, many religious organizations that don't support homosexuality, let alone gay marriage. This involves everything from stated policies—"for example, [when] a religious college provides married student housing only to opposite-sex married couples," Roberts writes—to issues of employment and benefits for employees in gay unions.
Finally, individual church leaders—and judges—will face decisions about whether to perform and recognize gay marriages. In June, North Carolina passed a law allowing judges to refuse to issue marriage licenses altogether if they object to same-sex unions on religious grounds. This law may only be the beginning. "In our society, marriage is not simply a governmental institution; it is a religious institution as well," Thomas writes. "It appears all but inevitable that the two will come into conflict, particularly as individuals and churches are confronted with demands to participate in and endorse civil marriages between same-sex couples."
5) If we do our job properly and push for religious-conscience exemptions, we will be out of the woods.
This, alas, is patently false. The greatest impact that Obergefell will have upon us will have nothing to do with tax-exempt status and eligibility for Federal entitlements. As Justice Alito wrote, "Today's decision … will be used to vilify Americans who are unwilling to assent to the new orthodoxy." The brunt of this decision will be felt by you and me as we walk down the street, soon to be stared at by our neighbors as if we were wearing KKK robes. A yarmulke will mean to the average American that the person wearing it is a primitive hater. Where not so long ago (before all the financial scandals and abuse cover-ups), being a frum Jew earned one a measure of respect (from those who were not anti-Semitic), it will now make us déclassé, outsiders. In the last few decades, those who wished navigated the various roads of American opportunity in a Lotus; the future may very well turn that into a ageing Corolla with one flat tire and two dead cylinders. We will become outsiders once again. Some will applaud this as a welcome reaffirmation of הן עם לבדד ישכון; others will find this the cruelest cut of all.
6) The SCOTUS decision was not one to stamp out traditional morality and values in America, although it might play a role in that.
It was, however, a terrible blow to all who believe that G-d reliably communicates his Will to man, and that He knows what He is doing. Those who find room in it for celebration or "mazal tov" wishes (invoking "It is not good for man to be alone") demonstrate that their chinuch was never touched by the spirit of Chazal. They have no claim to the title "Orthodox."
[1] The Rev. Bob Roberts, an evangelical friend of mine, told me that he was not unduly worried about the support of gay marriage by the younger cohort of his church. They had not, he insisted, rejected their belief in Scripture in the larger sense. They simply bought into the City of G-d/ City of Man distinction. They reasoned that it was not the place of the State to enforce religious truth. Rather, it is our job to teach it and share it. Others have argued that young religiously conservative people (Jewish and Christians alike) paid more attention to the argument that a group of people should not be denied something so very important to them – even if they were sinners. They were not giving up on the Bible, so much as putting a Biblical justice argument front and center.
I'm not sure that he should be solaced by this finding. When people begin to condition their acceptance of what they had previously accepted as the Will of G-d on whether they see that Will as just or unjust, G-d begins to become irrelevant. He becomes Love, or Beauty, or Truth – but ceases to be a Being, the ultimate source and immediate cause of all existence, Who also communicates His dictates to Man. It might very well be that the simplistic argument mentioned above is more attractive than the truth – that religious conviction has been subverted by the notion of personal, autonomous morality, in many cases by people not even realizing that they had changed the contours of their belief system more than they had bargained for. Rejecting G-d but maintaining a sense of Who it is that is being rejected might be preferable to changing G-d into something that He is not – like a G-d who communicates only through an inner voice, rather than an external one that Man is bidden to hearken to. See Moreh Nevuchim, where Rambam argues that making false statements about the nature of G-d is worse than idolatry. See also Rav SR Hirsch on the primordial serpent.
If this analysis is correct, it will not be the first time in history that such a fundamental shift occurred. It is possible to read much of human history as an antagonistic relationship between two world views: the Hellenic, and the Jewish. (And you thought Chanuka was only about dreidels and latkes!) In the former, history is written by the hand of Man and his preferences; in the latter, nothing escapes the Hand of G-d. (I am indebted to Prof. Joshua Mitchell at Georgetown, whom I met at a recent Tikvah workshop, for this observation, which is my very poor telescoping of the subject of much of his work on political theory and theology.) America has opted for the former. It may swing in the other direction in the future.