Michael Oren's New Book and the Mendacity of the Media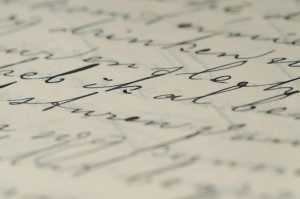 What, should Cross-Currents be the only one out there not to review Michael Oren's new book before it even hits the stores? Especially after one of our readers, Stefanie Argamon, was nice enough to get Random House to send me not just one, but two review copies?
While the publisher may have been overly generous in my case, the overall strategy worked. The tell-all memoir by Israel's former ambassador to the United States has been garnering lots of news stories for its take-downs of both President Obama and Prime Minister Netanyahu.
Michael Oren is now a member of Knesset in a centrist party, and can get away with taking jabs at those with whom he disagreed during his tenure in the diplomatic corps. Those whom he targets in Ally: My Journey Across the American-Israeli Divide are now scrambling for damage control.
The reviewers to date have been most interested in the political conflicts, giving the readers what they want to hear. I spotted a few pages that I thought would interest our readers, and be ignored by other reviewers. This anecdote as well targets something many of us loves to hate:
Only once, when an op-ed by Mahmoud Abbas suggested that the Arabs had accepted the UN's Partition Plan in 1947 while Israel rejected it, did I feel compelled to phone the page's editor, Andy Rosenthal.

"When I write for the Times, fact checkers examine every word I write," I began. "Did anybody check whether Abbas has his facts exactly backward?"

"That's your opinion," Rosenthal replied.

"I'm an historian, Andy, and there are opinions and there are facts. That the Arabs rejected partition and the Jews accepted it is an irrefutable fact."

"In your view."

"Tell me, on June 6, 1944, did Allied forces land or did they not land on Normandy Beach?"

Rosenthal, the son of a Pulitzer Prize–winning Times reporter and famed executive editor, replied, "Some might say so."

I urged him to publish a response by President Shimon Peres, who was present at Israel's creation. Rosenthal said that he already had an article by Knesset member Danny Danon. A rightist who opposed the two-state solution, Danon would only make Israel look more extreme, I knew, which is perhaps what Rosenthal wanted. "Hold off on Danon," I urged the editor. "I'll get you the Peres piece in time to go to press tomorrow."

That day, Sally and I attended our son Yoav's graduation from Columbia. Seated in the VIP section next to the famous Alma Mater statue, I could have enjoyed the pageantry and relished the view of my old dorm room in John Jay Hall. Instead, I text-messaged Peres. The result was his moving memoir of Israel's struggle for independence and its insuppressible yearning for peace. Just before deadline, I pressed the SEND button and sighed with relief.

The next day, the Times published Danon's article.
[One of our readers, quick on her toes, just signaled that others have also doubled-down on this anecdote. Someone writing in The Forward claims that Oren's account is incorrect. CAMERA responds – and is overwhelmingly convincing, leaving The Forward in much the same position as The New York Times. Again, no surprise. Read all sides here.]