Return Jewish Education to its Rightful Prestige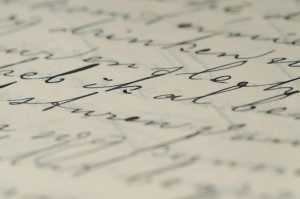 By Leslie Ginsparg Klein
At Maalot Baltimore, the numbers of students studying to be teachers are down, way down. Twenty years ago, the education courses were full. Today, psychology is full, health sciences are overflowing, but education courses get barely a handful of students. As the years go on, we offer progressively less education courses. There simply is no demand.
And it is not just at Maalot. The Avi Chai foundation (http://avichai.org/) found that very few college graduates, male or female, have been entering the field of education and this is contributing to a general dearth of qualified teachers for day schools. On top of that, the field of teaching has a high turnover rate. Teachers leave the field for more lucrative and less draining opportunities.
We, as a community, are losing talented teachers. Some never go into education. Others burn out quickly, feeling unappreciated. Our schools are forced to hire teachers with no training or experience, just to have a warm body in the room. We are losing talent to business, law, occupational therapy and high-tech. The Yeshivish schools are losing out on talent to the generally better paying Modern Orthodox institutions, and all schools are losing to public schools, with their 20% higher salaries (at least) and incredible benefits packages.
And it is easy to understand why. Orthodox life is expensive and it is hard to support a family on an educator's salary. This is true if one is providing supplementary income and even truer if one is the primary breadwinner. Additionally, those who announce they are pursuing careers in law or medicine are met with nods of respect. Those going into education? Not so much.
There is a famous American adage: "Those who can, do. Those who can't do, teach." In the frum world, it translates as follows: if you are not trained to do anything and can't get any other job, then you can always become a teacher. Additionally, American society tends to equate prestige with salary level, which further devalues the field of education.
This attitude towards the field of education is patently unfrum. It denigrates one of the holiest and most important roles in the continuity of the Jewish community and the success and well-being of our children. It lead our top students to eschew education and those who do choose education to not bother with training.
Teaching was once considered a prestigious profession that required intensive training. For Sarah Schenirer, and her protégé Vichna Kaplan, there was no higher or holier calling than teaching. In order to gain admission to the famed Bais Yaakov seminary in Krakow, Sarah Schenirer required students to commit to teach for two years after graduation (a forerunner to modern programs like Teach for America). Vichna Kaplan, builder of Bais Yaakov in America, instructed students that, "The rich, spiritual education you have acquired in Bais Yaakov must be used to instill within Jewish children the love of Yiddishkeit. Follow the footsteps of Sara Schenirer A"H. Choose her way as your footpath, the way of Chinuch." While she acknowledged that other professions might be more lucrative, "if you stop to think what you can accomplish as teachers, it won't be hard to make the correct decision." We need to return to this attitude; to promote the value of becoming a teacher. We need to return teaching to its rightful place as a holy, prestigious, valued and desirable profession.
One obvious solution is to pay teachers more. But the money isn't there. Schools, as it is, are running at a deficit. And parents are struggling to pay already onerous tuition costs. So community and school leaders need to think creatively about how to invest prestige in for educators and get the compensation more in line with other career paths. They need to consider how to invest in teachers and make them feel appreciated.
Yes, ideally teachers should be paid more than basketball players. But that's not going to happen. So let's consider some realistic ways schools and the communities can help make teaching our children, a valuable and holy task, financially feasible. Let's talk about ways we can show our educators that we value them and the contribution they make. Let's work to make education a competitive field.
Here are a few suggestions on how to bolster the field of education. These ideas are not new and they are not free. They are ideas that have been employed in schools and are working. Most of these suggestions cost significantly less than schools paying out salary and can oftentimes be subsidized by local foundations. These are only a few ideas. I am sure other communities and schools have also implemented successful programs. Please use the comments to share your ideas and what has worked in your community.
1. Tuition breaks for children: Faculty should get a steep discount on tuition – more than 50% and ideally closer to 100%. This would be particularly beneficial for faculty in Yeshivish schools, where salaries are lower but teachers oftentimes have a number of school age children. If you were saving 75% on tuition and you have three students in the school that would greatly increase the value of your salary and give it at least as much value as other popular careers. But discounts should not only be for the school in which a person teaches. Sometimes the school that is a great fit for a teacher is not a great fit for his or her children. Communities and schools should establish funds and partnerships where anyone who teaches in a community day school would get a discount on tuition at any of the local schools. In Chicago, the Associated Talmud Torahs of Chicago (ATT), an umbrella organization of most of the local day schools which provides educational services to the schools, offers teachers in a 25% discount on tuition at any school affiliated with the ATT. While giving discounted tuition is not free for schools, it is certainly easier to give tuition breaks than offer increases in salary.
2. Tuition remission for teachers: When first negotiating my remuneration at the Beth Tfiloh Community School in Baltimore, where I taught for five years, Head of School Mrs. Zipora Schorr introduced me to the concept of thinking creatively on how to sweeten the deal. While she could not offer me a salary higher than what we had discussed, she did offer me graduate school tuition remission from a fund with money earmarked for that purpose. I was still in my doctoral program at the time and that money made a huge difference to me. It allowed me to accept the position with satisfaction. Tuition remission is an all-around win-win proposition. It helps lesson the financial burden of faculty while encouraging them to obtain educational training that will help them become better teachers. It also helps teachers feel like the school and the community are investing in them, which creates a sense of appreciation and connection. Similarly, there are many foundations that will pay for professional development for teachers. For example in Baltimore, the Crane Foundation, working with the Center for Jewish Education (CJE), offers educators funds for professional development programs.
3. Better benefits packages: Health insurance costs so much money these days. Schools should try to provide staff with the best benefits packages as possible and subsidize employee costs to the extent it is able. Sometimes schools can secure better group plans by banding together into larger groups. Schools could combine with each other. In Baltimore, Beth Tfiloh joined together with AIMS, a large association of private schools to secure better insurance rates and plans for the teachers. Additionally, in Baltimore, the Crane Foundation and the CJE offer a grant to teachers to assist them with insurance costs.
4. Fair Pay: It is a well-known and documented reality that women in Jewish education are paid less than men in the same positions. (See for example, http://avichai.org/knowledge_base/a-survey-of-day-school-principals-in-the-united-states-2007/) For women, salaries in Jewish education can be abysmally low. Women in day schools are regularly paid salaries well below the poverty line ($32,570 for a family with four children) with no benefits.
A former student who is currently working as a teacher spoke with me recently. She wanted advice on applying to graduate school in one of the therapies. She is an incredibly talented and successful teacher. She is beloved by her students and the school where she teaches. And she loves her job. She loves teaching and she's good at it. She is the woman I would want in front of my child's classroom. I asked her why she is switching careers if she is so happy in what she is doing right now. She answered, "I want to marry a boy learning in kollel and I can't support a family on my salary." And she is right.
I have heard that the rational for paying women less than men is because the man is the breadwinner. While this might have been true in 1950, it is not the reality today. Women who work today are not just "helping out" or working for some extra spending money. Their financial contributions are essential to the family income. Frum families today need two incomes to survive.
Indeed, many women today are the primary breadwinners for their families. They are supporting husbands learning in kollel and paying them less than a man doing the equivalent job plunges their families into poverty. In this day and age it is equally likely that a man's wife is a professional and a woman's husband is learning. But he is paid more because he's the breadwinner? I hope school administrators don't investigate what a spouse does for a living when determining salary, and certainly they should not. Schools should be deciding salaries exclusively on the basis of talent, qualifications, and experience.
Those who pay men more than women for the same job are stuck in a 1950s mindset where it is still ok to discriminate on the basis of sex. It is 2015, and it is not acceptable. It is not fair, it is not right, and it is not legal. It is practices like this that drive talented, passionate and dedicated teachers like my student away from the classroom.
5. Pensions: A number of communities and schools have pension programs where schools will match employee contributions. The ATT pension program, started in the 1960s, is a particularly successful example. In order to be eligible, teachers have to be teaching for three years and have an ATT teachers' license. Teachers can obtain licenses by attending ATT teacher-training courses offer at no charge, again a win-win proposition. Schools are then required to match the faculty contribution to the pension fund, for up to 7.5%. This money can accumulate significantly over time. This fund currently has over 37 million dollars, and there are veteran teachers with half a million dollars saved for retirement.
6. Consider teaching what it is: a full-time position: Teachers often work for half of the day, adding up to around 20 hours per week. As a result, some feel that those teachers should be paid as if they are working part-time. However, for every hour spent in the classroom, there are countless hours spent grading, preparing, and communicating with parents. Consequently, teaching "part-time" hours is a full-time position. You cannot equate the work hours of a punch in/punch out employee, with the work of teacher. Teachers are always taking work home and there is an incredible amount of pressure that goes along with the job. Yes, this is true of many professions. Lawyers are expected to stay late, take their work home, and certainly experience pressure. However, that figures into their compensation, while it is rarely figured into a teacher's compensation.
7. Parsonage: Parsonage is a tax break for "clergy," whereby the amount of money spent on housing (rent or mortgage), heat, electricity and home maintenance is not taxable as income. The definition of clergy encompasses anyone, male or female, who performs religious functions, which include leading tfiloh and teaching limudei Kodesh. (Agudas Yisroel sent a memo to schools indicating that women can be eligible for parsonage and a growing number of schools, like SAR High School in Riverdale, the Frisch School in New Jersey and Weinbaum Yeshiva High School in Boca Raton, already give parsonage to women teaching Jewish studies full time). Therefore, the teacher's salary, up to the amount he or she can claim as parsonage, is tax-free income. The school would be responsible for providing tax documents indicating the amount of parsonage, but the actually cost to the schools would be nothing. A little bit of administrative work on the part of the school can save faculty a lot of money. The above should not be taken as a legal ruling; school leaders should consult their tax/legal advisors to determine if and how they can give parsonage. (See Dan Perla's article on parsonage at http://avichai.org/2011/09/parsonage-not-just-for-rabbis-2/)
8. Other benefits programs: Many communities have programs where educators can buy meat and groceries at discounted prices before the yomim tovim. Others similarly have subsidized clothing sales for teachers. School and community leaders should reach out to other schools and to local and national organizations to think about what they can do to help local educators, both financially and in terms of feeling valued and appreciated.
9. Encourage and appreciate educators: When someone tells you that he or she is going into education, be respectful and encouraging. Encourage the people in your life who have a talent for teaching to pursue and field and proper training. Appreciate your children's teachers. So much of teacher burnout results from dealing with difficult parents. When you have an issue to discuss, speak to your children's teachers with respect. When you speak with your children, speak about their teachers with respect. Finally, give complements as well. We are all fast to criticize when a teacher does something wrong. When something goes right, when you have something positive to share, dash the teachers and administrators an email. It can mean so much to them.
Two important final notes:
• School leaders need to maximize access to funding for their faculty. This includes researching existing programs, advocating for new benefit opportunities, and publicizing available resources to their teachers. It is most unfortunate when these opportunities exist and teachers do not know about them. I appreciated that Beth Tfiloh always provided us with the grant application forms and sent out reminder emails when they were due.
• These suggestions are designed to add to a fair salary. They are meant to improve compensation packages, not to replace salary. If a school leader employs one of these ideas and says, "now I don't need to pay teachers as much," he or she will have defeated the purpose and done Jewish education a disservice.
I hope that we can all learn from each other's experiences and successes to strengthen Jewish education across the country, and return Jewish education to its rightful place as a valued, prestigious and well-respected profession.
Dr. Leslie Ginsparg Klein is the Dean of Secular Studies at Maalot Baltimore. She previously taught at Touro College, Hebrew Theological College, Gratz College and has lectured internationally. She holds a Ph.D. in Education and Jewish Studies from New York University.